The biggest storm of the year wreaked havoc on Southeast Asia over the weekend, killing dozens of people and causing extensive damage with landslides, huge waves and catastrophic winds from the Philippines to Guangdong in China.
At least 69 people are now believed to have died as Typhoon Mangkhut left its path of destruction in the course of just a few days.
Friday 14 September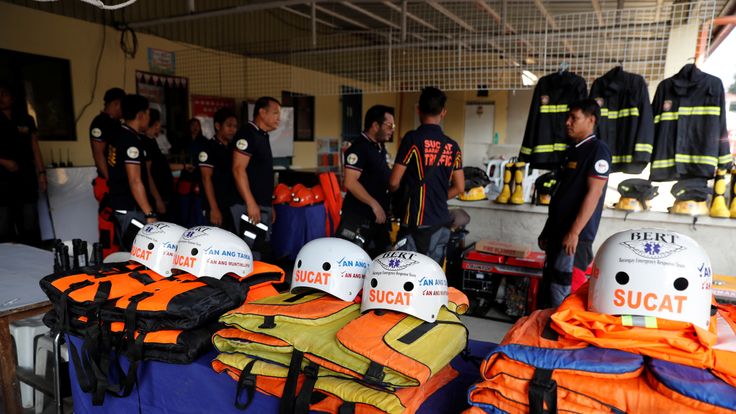 As the biggest storm of 2018 approaches a massive evacuation is under way.
Over two days more than 15,000 people leave the northern Philippines, as winds of up to 158 mph and a band of rain cloud 560 miles wide approach the islands.
In an emergency meeting, President Rodrigo Duterte tells reporters it may be too early to seek foreign aid, saying "if it flattens everything maybe we would need some help".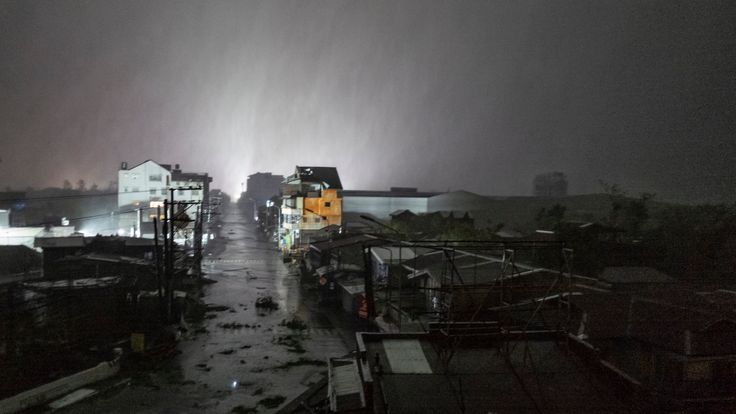 AM

Saturday 15 September

The storm makes landfall before dawn on Saturday in Baggao, a coastal town on the northern tip of Luzon island in the Cagayan province of the Philippines.

The Philippines experiences an average of 20 storms and typhoons each year, and it quickly becomes clear that Mangkhut is the strongest of 2018.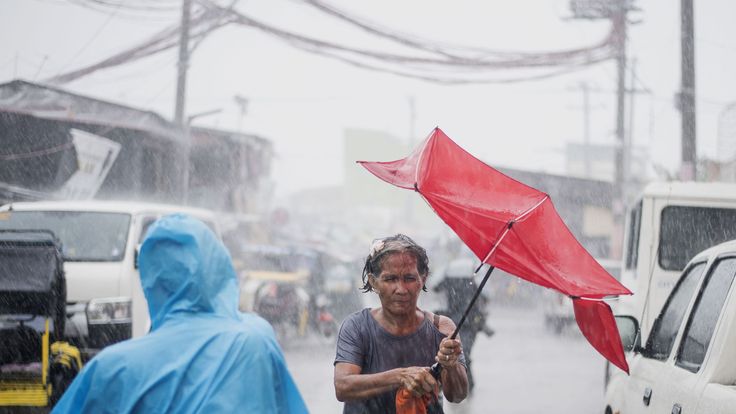 But there is no immediate reports of major damage or casualties, thanks in part to a focused awareness and preparation campaign by authorities.
PM

Saturday 15 September

The first casualties from the typhoon are reported – two rescue workers are killed while trying to free people trapped in a landslide.

Another body is recovered from a river.

The death toll is later increased to 69 – a number that is expected to rise.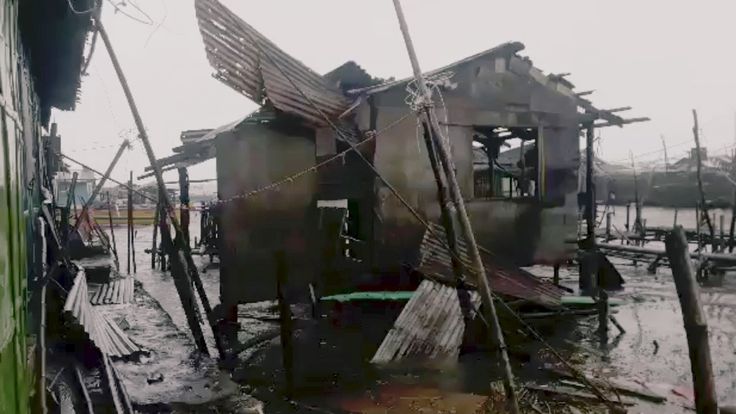 Around 105,000 people are now in temporary shelters, and more than 1,000 houses are believed to be seriously damaged amid fallen trees, ripped-off roofs, widespread flooding and downed power infrastructure.
The state weather agency downgrades the domestic threat level of the storm, but warns that danger is far from over.
AM

Sunday 16 September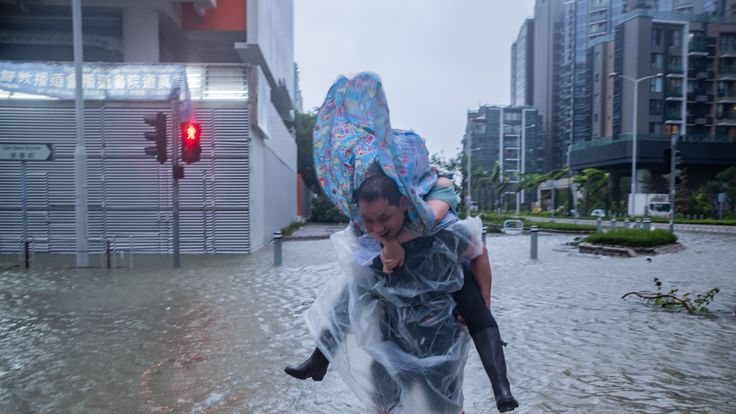 As the storm roars towards Hong Kong, huge waves batter the city, waters flood roads and tunnels and boats are thrown against harbour roads.
Macau shuts down its casinos as the storm approaches – the first time they have ever closed.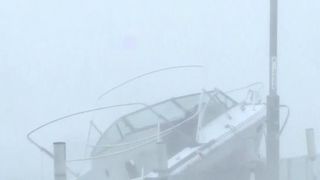 In the Philippines, landslides have been the cause of the greatest number of casualties even though the storm itself has largely moved on.
Rescuers search frantically for bodies at the site of a goldmine in Ucab, where 55 people including six children are missing following a landslide that crushed buildings by earth and rocks.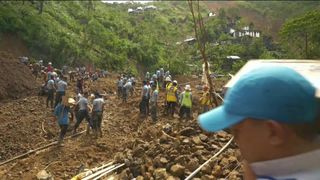 PM

Sunday 16 September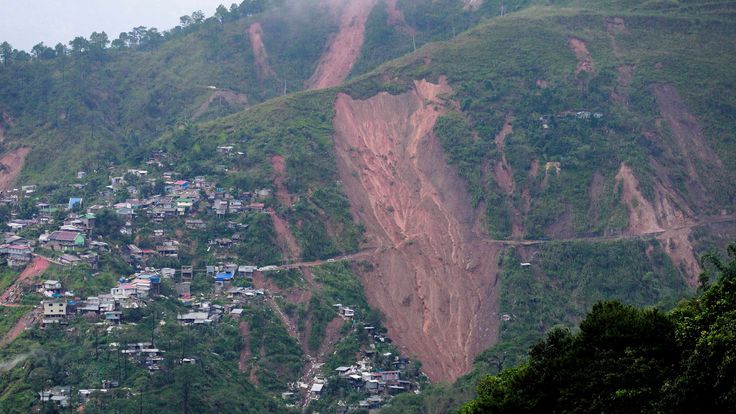 The storm makes landfall in China's Guangdong province, where 2.45 million people are evacuated from seven cities and 48,000 fishing boats are called back to the port.
Monday 17 September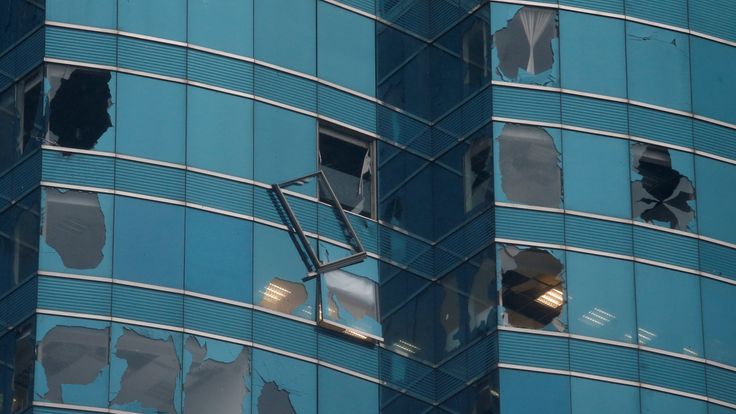 By Monday afternoon local time, the cities struck by the hurricane are beginning to get back to normal.
Rail, ferry and airline services have been restored in Macau and crews in Hong Kong are at work clearing fallen tress and wreckage.
But people that have been affected by the deadly storm now have to pick up the pieces and try to restore what Typhoon Mangkhut has destroyed.
From – SkyNews