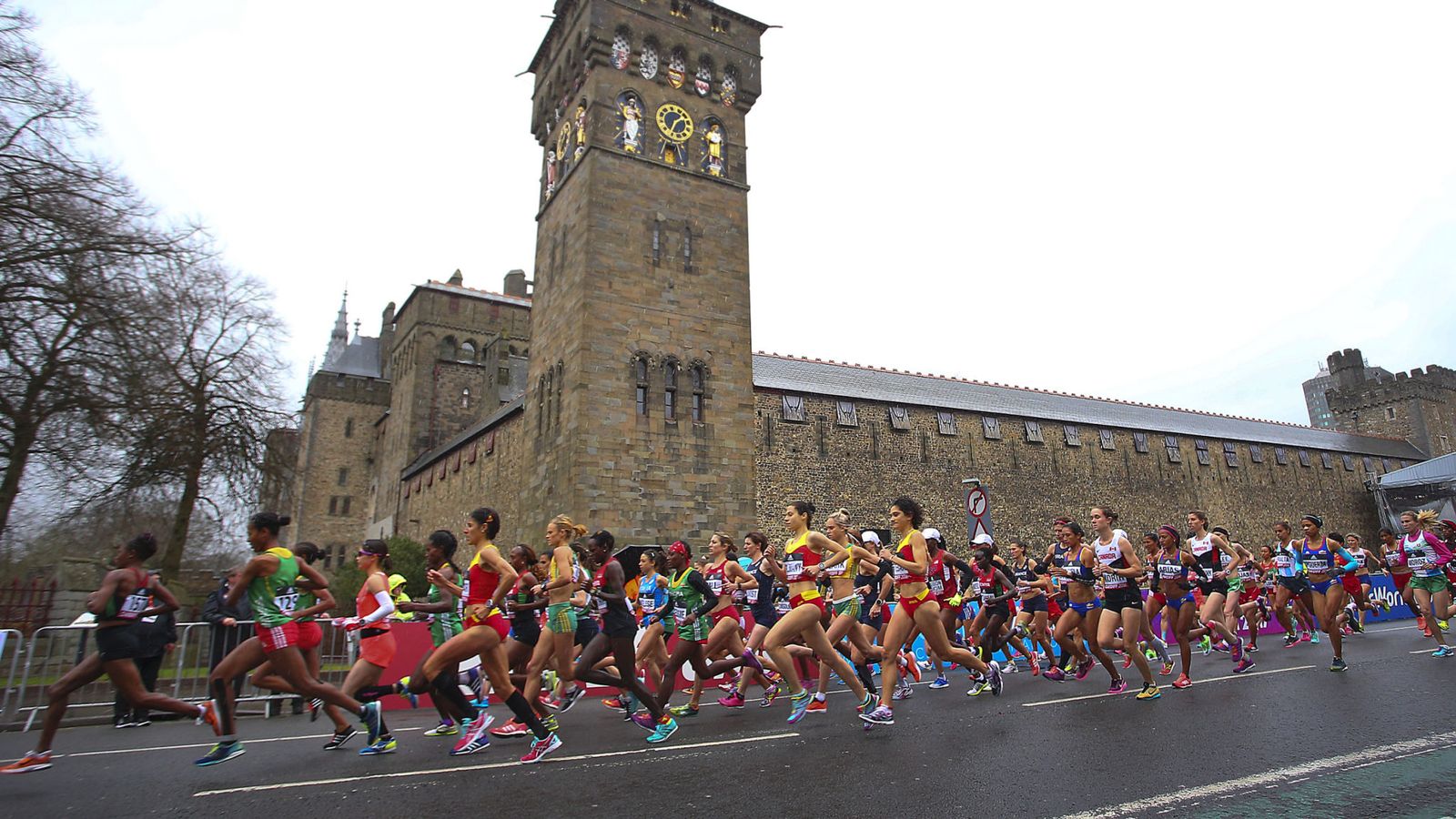 Two runners have died after collapsing at the finishing line of the Cardiff Half Marathon.
The pair are believed to have suffered cardiac arrests and were taken to the University Hospital Wales in Cardiff, where they were later pronounced dead.
The deaths are the first fatalities in the 15-year history of the race, according to organisers Run 4 Wales.
The organisation's chief executive, Matt Newman, said: "This is a terrible tragedy for the families.
"Our deepest sympathies go out to their family and friends.
"The emergency services reacted to this terrible situation with great speed and professionalism. Everyone connected with the race is devastated."
The race, which attracted 25,000 competitors, began at 10am and participants ran via the Wales Millennium Centre, the Cardiff Bay Barrage as well as Roath Park.
Since Run 4 Wales took over managing the event in 2012, there have been 116,049 finishers in what has become the UK's second biggest half marathon, behind the Great North Run in Newcastle.
From – SkyNews