Thousands of passengers will have their travel disrupted as workers on two of the country's train operators strike again.
Members of the Rail, Maritime and Transport Union on South Western Railway are continuing a 48-hour strike that began on Friday morning, while workers on Arriva Rail North (Northern) are holding their seventh of nine planned 24-hour walkouts.
Northern will run only around 30% of services, with a severely reduced service before 9am and after 6pm.
South Western Railway will operate around half of its normal timetable and its network will also be affected by engineering work.
At the centre of the dispute are plans to remove guards and create driver-only trains.
The RMT said a survey of 800 guards showed the "vital" role they play in passenger safety.
Four out of five of those guards surveyed said they had prevented an emergency situation, half had prevented at least one sexual assault, and 98% had dealt with anti-social behaviour.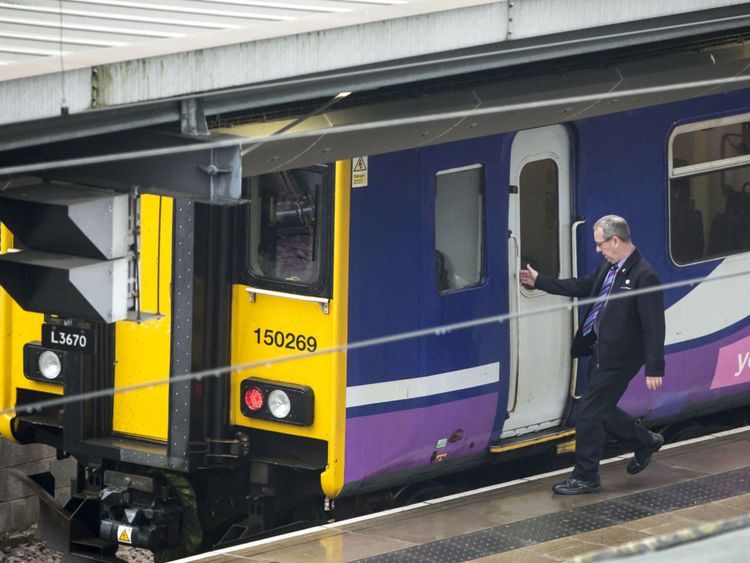 RMT general secretary Mick Cash said: "Unsurprisingly, 97% of guards in our survey felt the main reason companies are introducing driver-only trains is to increase profits with the same number saying the government is on side of the train companies and not passengers."
South Western Railway urged the union to resume talks rather than continue their industrial action.
Liam Sumpter, regional director at Northern, said: "Those services we are able to run will be extremely busy and I am calling on our customers to plan their travel carefully and, where possible, to seek alternative means of travel to and from Liverpool."
Rachael Maskell, shadow transport minister, said: "The spike in crime on our railways, including a sharp rise in sexual offences, underlines the importance of a properly staffed railway to keep passengers and employees safe."
From – SkyNews