Before there was a nerve agent attack on the streets of Salisbury, Vladimir Putin stood before his people and promised to improve their lot.
It was 1 March 2018, a little more than two weeks ago.
He told them he would reduce the poverty rate by half, increase per capita GDP by 50% by the middle of the next decade, and raise life expectancy.
But after 90 minutes of comforting words, there was an abrupt turn.
Russia was developing a new arsenal of invincible next generation missiles, he told his audience.
:: The seven men and women trying to oust Vladimir Putin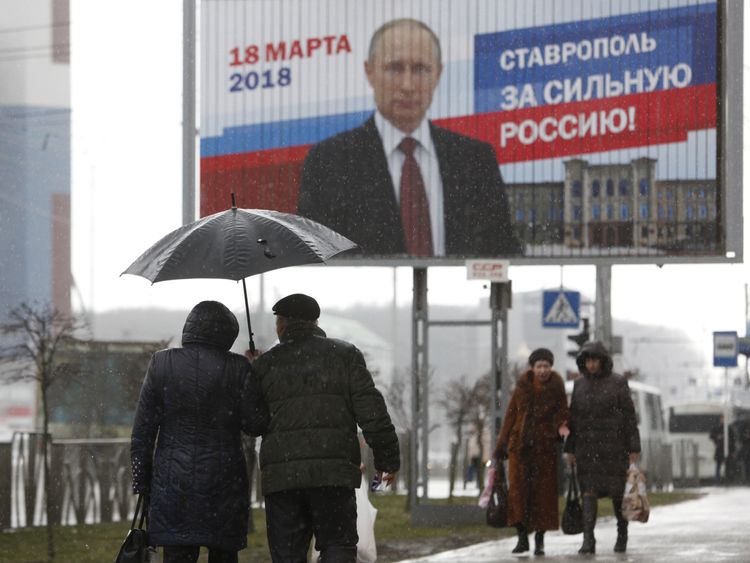 All of this was a response to the United States' disappointing record on arms control.
"Nothing personal," he told NBC's Meghan Kelly afterwards.
I watched the speech with a family in the city of Izhevsk. They were big fans of the Russia president and thought his promises on healthcare and the economy sounded good.
But when simulations of missiles blowing up ports and warships to spectacular effect appeared on screen, they hardly noticed.
They had heard what they wanted to hear and had their children to deal with. Nuclear-powered hypersonic weapons did not really cut it.
Izhevsk is better known as the home of Kalashnikov, a Russian industrial icon.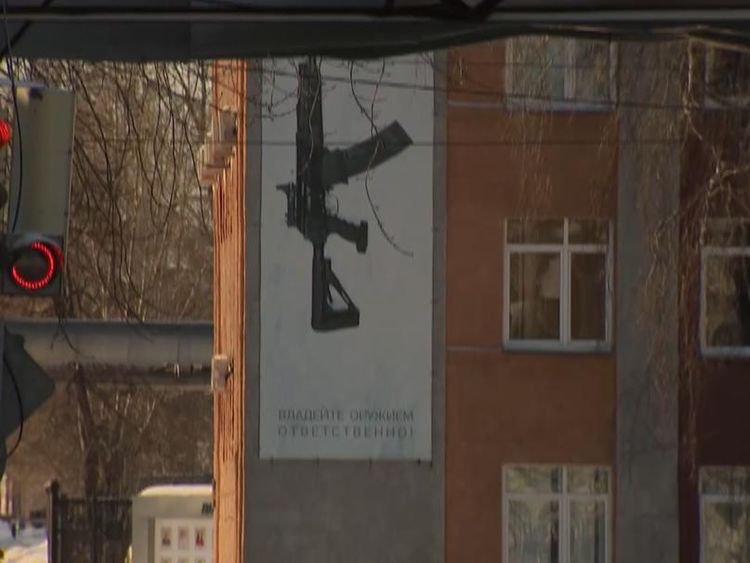 It is the capital of the Udmurt republic, central to Russia's military industrial complex.
But you do not see much of the investment going into that new and red hot arsenal trickling down to its backstreets.
Faina Votkiova and her son Vadim live in one of the city's old wooden houses, and it is woefully decrepit.
They can keep it warm but Vadim struggles to keep it standing and they do not think it will last through the summer.
They have asked the local government to move them but all they have been offered is shared accommodation. They are hoping for something better.
They do not blame Mr Putin for their housing situation.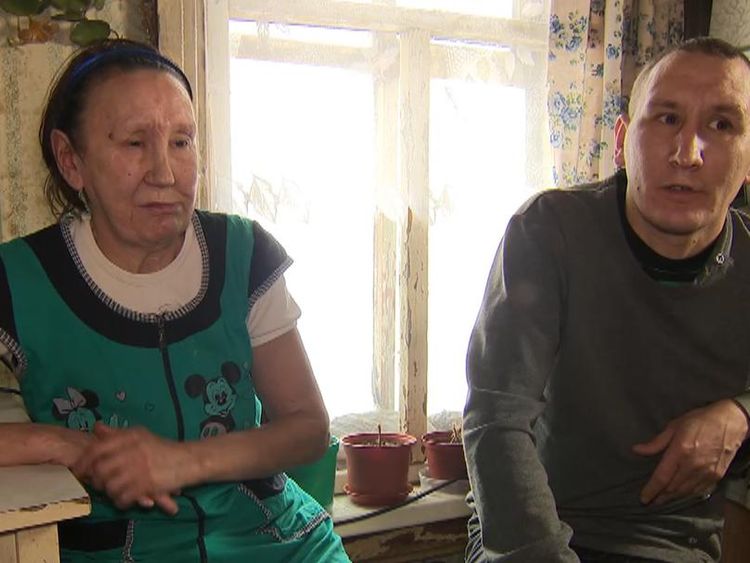 "If only he knew of course he would protect us," Faina says. "There are millions of people like us."
It is the local government they blame.
They have been encouraged to think that way by the president himself.
Every year in the annual Q and A session, members of the public call in and ask him to resolve their problems.
He apologises for the failings of the local governors and promises to make amends, which he duly does to a select few to maximum publicity effect.
That is exactly what happened to one Izhevsk resident, Anastasia Votintseva, last summer.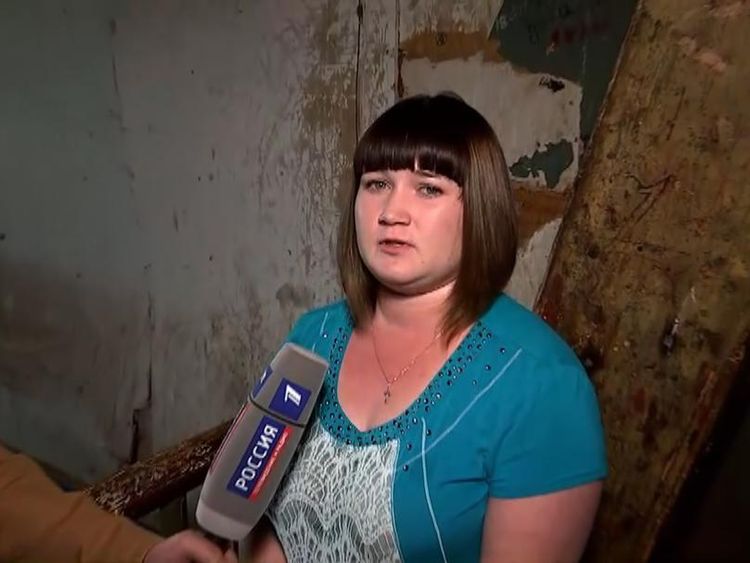 She complained to Mr Putin about her shoddy living conditions. Within weeks, she had a visit from the president, a new flat and a trip to Sochi thrown in for all the family.
That is part of the reason why Mr Putin is so popular.
He is the great benefactor – somehow above the system and certainly removed from the murkiness of local politics.
But Vladimir Putin is the system in today's Russia. And election day will not change that.
The one man trying to point that out, anti-corruption campaigner Alexei Navalny, is barred from running. He has called for a boycott instead and is running a massive election monitoring campaign.
If Mr Navalny has a typical constituency, it tends to be the younger generation who've lapped up his YouTube videos detailing the alleged corruption of members of the Russian elite.
But in the village of Sosnoviy, a few miles outside Izhevsk, we meet an unlikely group of villagers who have rallied to the boycott cause.
Most of them are pensioners and they are angry at a local businessman they say is fleecing them over the price of water.
Complaints to the local government have gone unheard. This is why 156 of them have signed a letter to Mr Putin and the Central Electoral Commission saying they will boycott the vote.
"I've spent three years going to different administrative buildings about this and now I actually want to ask a question of Vladimir Vladimirovich (Putin)," Marina Jarkova tells me.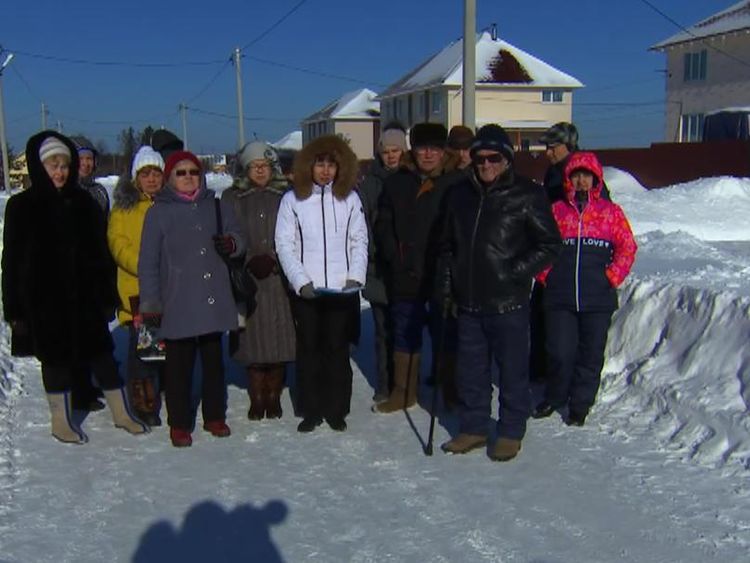 "Why do we have this vertical system of power, where it is only the head of state who can sort out this problem?"
Mr Putin likes to pitch himself as the ultimate defender of his people, whether that be against the inadequacies of local governors or the supposedly Russophobic West.
His dispute with Britain this week is a case in point.
Orchestrating a chemical attack on UK soil, which Russia strenuously denies having anything to do with, does not win votes.
But the current international furore is useful in that it bolsters the "us versus them" narrative.
From this perspective, Mr Putin stands as the guardian of Fortress Russia against a hostile and aggressive West, who fear its great and resurgent power and will do all they can to tarnish its good name.
But powerful myths and missiles can not provide for housing, education or healthcare.
Ordinary Russians are looking to their president to improve their standard of living and to provide a prosperous future for the generation who've only ever known his rule.
If he fails to deliver in what will be his fourth term in office, Russia's president may struggle to shift the blame elsewhere.
From – SkyNews