The suspects in the murder of a British man and his Thai wife have been taken to the scene of the crime.
Video shows three men, handcuffed and wearing helmets with visors, being led around the grounds of a building surrounded by police and the media.
They are accused of murdering 64-year-old Alan Hogg, a retired petroleum engineer from Edinburgh, and his wife Nott, 61.
The pair were reported missing by friends last week, and a murder investigation began after their bodies were discovered buried in their garden in Phrae, Thailand .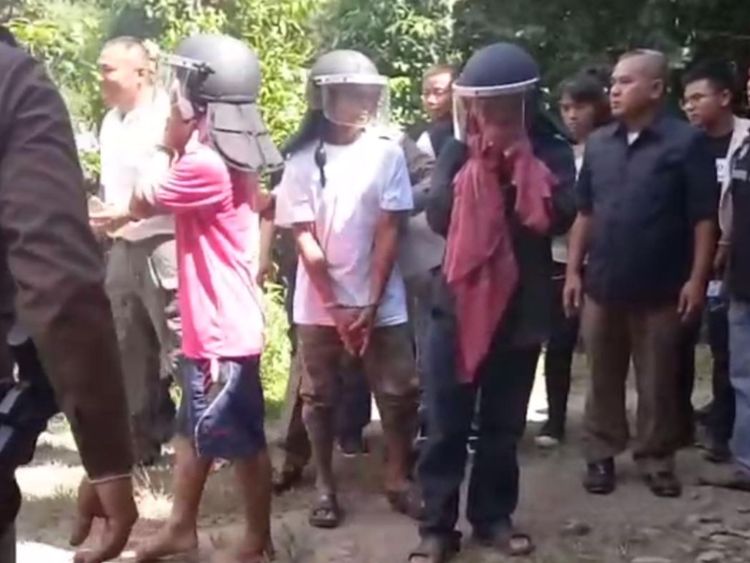 They were found with gunshot wounds.
Bia Kamsai and Kittipong Kamwan, both 27, were arrested on suspicion of murder and have allegedly confessed.
Police say the men have claimed Mr Hogg's brother-in-law, Warut Rattanasajakit, paid them about 50,000 baht (£1,172) to do it because of a family feud.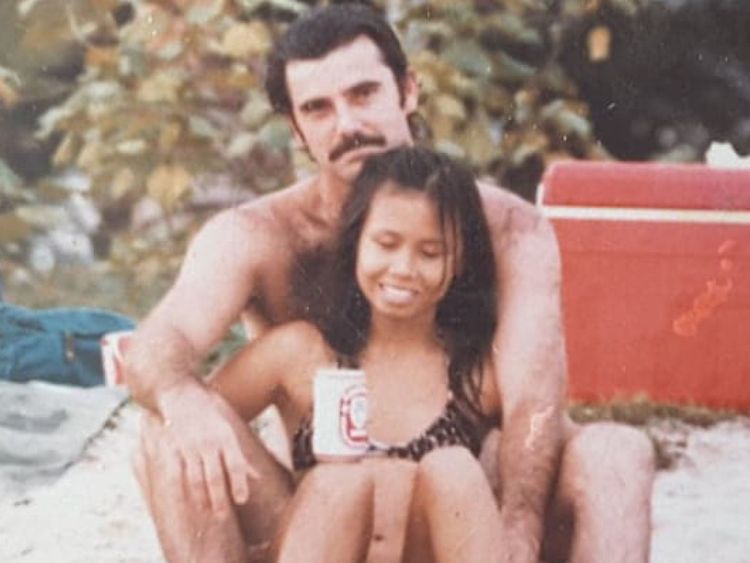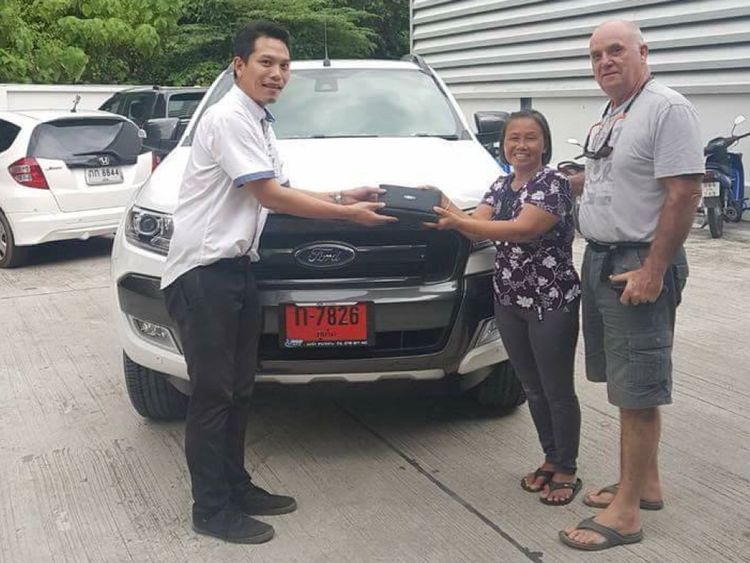 In the video, filmed by local media, the men are seen having conversations with officers in different locations at the suspected crime scene.
One, wearing a pink football shirt and blue shorts, points to what appears to be an upstairs window and remains in the same position while he speaks to police.
Another is taken to the wooden door of a property and stands while an alarm goes off at the door.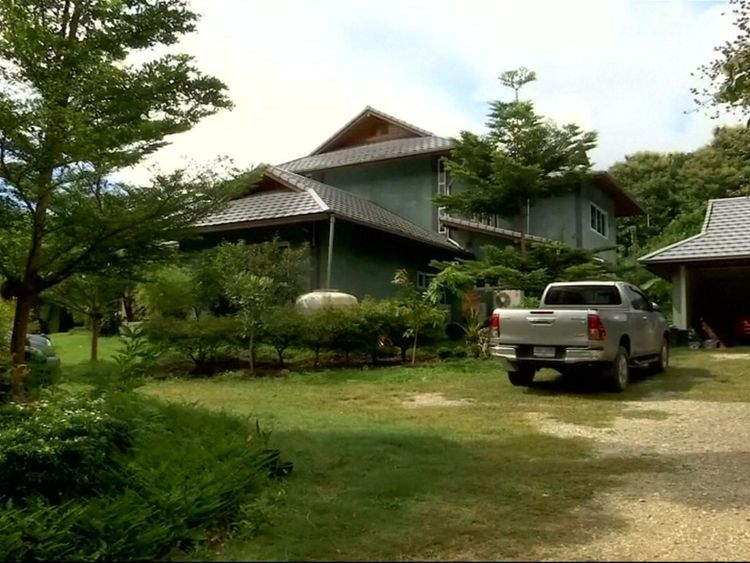 The third man in the video is reported to be the brother-in-law.
Officers looking for the couple found traces of blood in the garage and their remains were later discovered in the garden, a week after they are believed to have been killed.
Rattanasajakit was initially arrested and charged with burglary after Mrs Hogg's pick-up truck was found hundreds of miles south in Ayutthaya.
He was released but later rearrested, although he denies any involvement.
From – SkyNews