Moscow is open to a possible visit by Vladimir Putin to Washington after a surprise invitation from Donald Trump, Russia's US envoy has said.
Ambassador Anatoly Antonov said the Kremlin was ready to discuss the offer made by the US president, amid continuing domestic criticism of his first meeting with the Russian leader in Helsinki.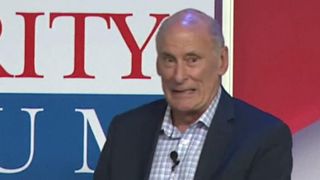 Mr Trump faced a backlash after contradicting his own intelligence chiefs at a joint post-summit news conference with Mr Putin by doubting Russian interference in the 2016 US election.
It prompted angry rebukes from Republicans as well as Democrats and forced the president into a rare public climbdown.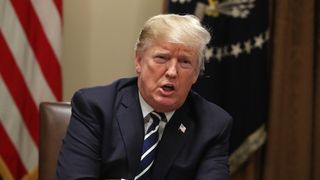 There was further confusion after the White House said Mr Trump "disagrees" with Mr Putin's offer to allow US questioning of 12 Russians accused of election meddling in exchange for Russian interviews with the former US ambassador to Russia and other Americans the Kremlin has linked to unspecified crimes.
The US president had initially described the proposal as an "incredible offer".
Relations between Washington and Moscow also took a further twist after the arrest of gun rights activist, Maria Butina, accused of being a Russian secret agent working to infiltrate US political organisations, including the National Rifle Association.
The 29-year-old has denied the claims and Moscow is demanding her release.
The Summit with Russia was a great success, except with the real enemy of the people, the Fake News Media. I look forward to our second meeting so that we can start implementing some of the many things discussed, including stopping terrorism, security for Israel, nuclear……..

— Donald J. Trump (@realDonaldTrump) July 19, 2018
News of Mr Trump's invite caught many in Washington by surprise.
"Say that again," US national intelligence director Dan Coats responded, when informed of the invitation during an appearance at a security conference in Colorado.
"OK," he said and took a deep breath before adding: "That's going to be special."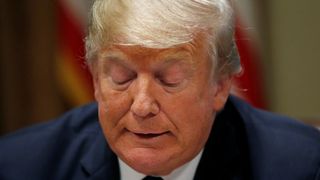 Mr Antonov said he had not seen Mr Trump's invitation himself, but added that "Russia was always open to such proposals. We are ready for discussions on this subject."
The Kremlin has yet to formally respond to the proposal, but Mr Trump has said he is looking forward to his second meeting with Mr Putin.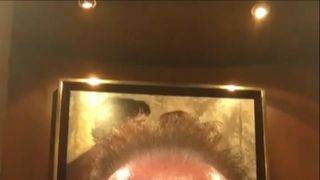 No Russian leader has visited the White House in nearly a decade and it would be a diplomatic coup for Mr Putin, who has been isolated by the West for activities in Ukraine, Syria and the nerve agent attack in Salisbury.
The attack in March on Russian former double agent Sergei Skripal and his daughter Yulia, blamed by the UK on Moscow, is believed to have led to the death of Dawn Sturgess, 44, after she and her partner suffered novichok poisoning in June.
From – SkyNews