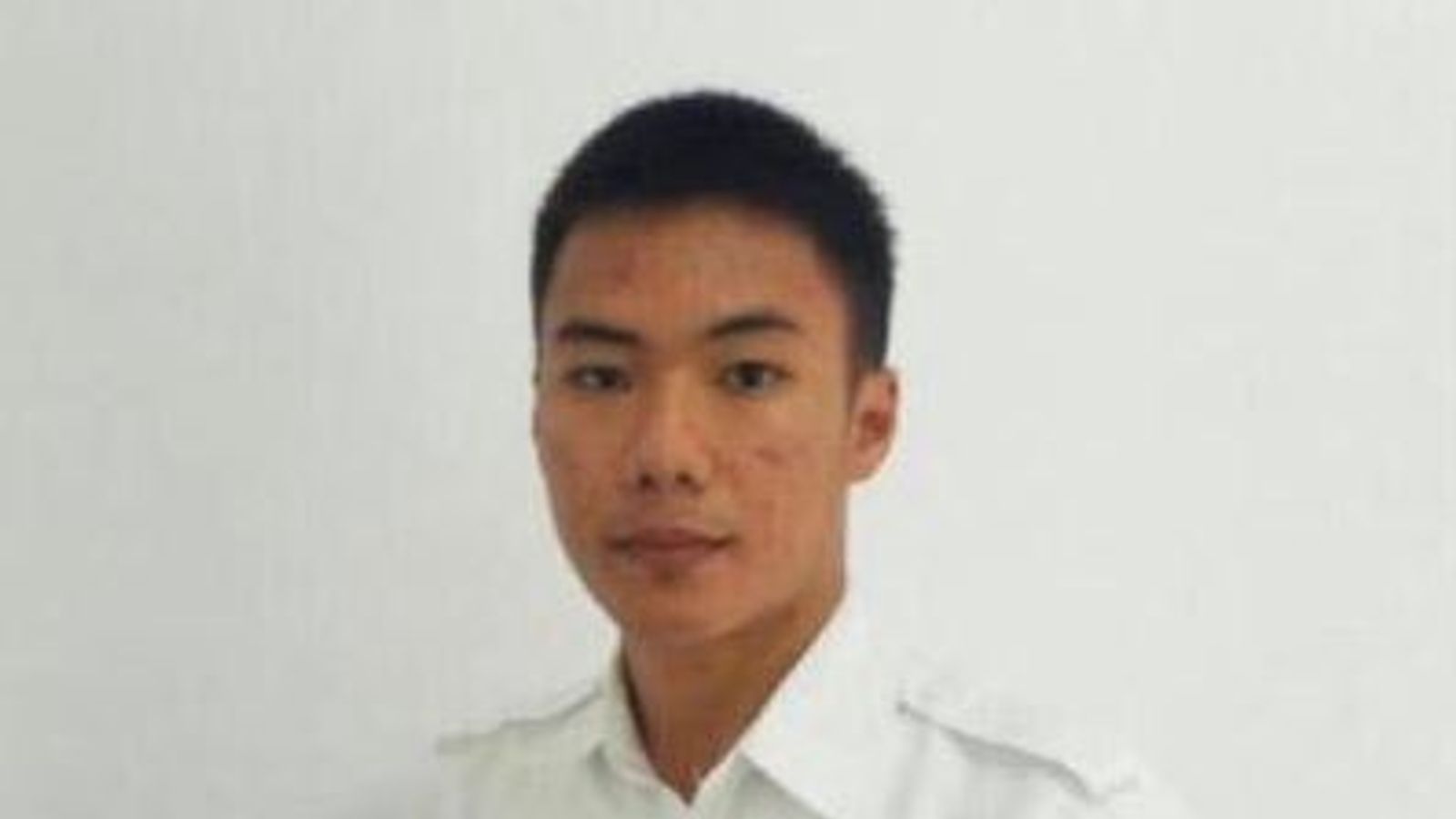 An air traffic controller stayed in his tower to guide a jet into the air as a huge earthquake hit, but died after jumping for his life as the building began to collapse.
The pilot whose passenger plane managed to escape the devastation has called him his "guardian angel" and his "wing man".
Anthonius Gunawan Agung, 21, was on duty at an airport near the city of Palu when a 7.5 magnitude quake hit Indonesia's Sulawesi island on Friday.
Despite the powerful tremor, which triggered a tsunami that claimed hundreds of lives, he refused to leave the tower.
"When the quake happened, he was giving clearance to Batik Air to take off and waited for the plane to be safely airborne before finally leaving the ATC cabin tower," said Yohanes Harry Sirait, a spokesman for Indonesia's air traffic control service.
The pilot said Agung's last words to him were: "Batik 6231 runway 33 clear for take off."
The 21-year-old jumped from the four-storey tower as it began to collapse, causing him to break bones and suffer serious internal injuries.
Agung was taken to hospital but later died, just before a helicopter was due to arrive to take him for further treatment.
The pilot of the jet said the tower collapsed just after he got take-off clearance, and that he felt something "wrong" as the plane sped down the runway.
Icoze Ezoci posted a video from the cockpit on Instagram, which he said shows the tsunami waves hitting the island.
He said if it were 30 seconds later he and his passengers would not have got airborne.
He later put up a photo of the heroic air traffic controller, writing: "Thank you for keeping me and guarding me till I'm safely airborne… Wing of honor for Anthonius Gunawan Agung as my guardian angel at Palu. Rest peacefully my wing man. God be with you."
Indonesia's air traffic control company posted photos of Agung's body being saluted by lines of what appear to be soldiers, along with the hashtag #RIPAgung.
There are fears thousands may have been killed by the earthquake and tsunami, which brought waves as high as six metres (20ft).
From – SkyNews