Sustained winds of more than 100mph have caused landslides, ripped off roofs and brought down trees in the Philippines as Typhoon Mangkhut pummeled northern areas of the country.
At least three people died and six others were missing after ferocious winds and rain destroyed several houses in the mountain city of Baguio, its mayor Mauricio Domogan said.
In neighbouring Taiwan, a woman died after being swept out to sea.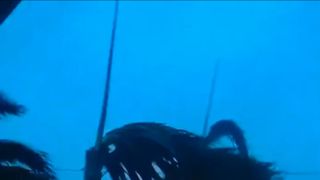 The storm, with gusts reaching 190mph, knocked out power as it tore across the northern part of Luzon island – an area that is home to about 10 million people, many of whom live in flimsy wooden homes.
Defence Secretary Delfin Lorenzana said Tuguegarao airport's terminal roof and windows had been shattered, with the wind flipping chairs and tables around inside.
More than 100,000 evacuees took refuge in emergency shelters following a mass evacuation of coastal areas.
There were storm warnings in 10 northern provinces.
"We believe there has been a lot of damage," social welfare secretary Virginia Orogo said.
Two air force cargo planes and 10 helicopters were on standby in Manila to help transport rescuers and aid supplies.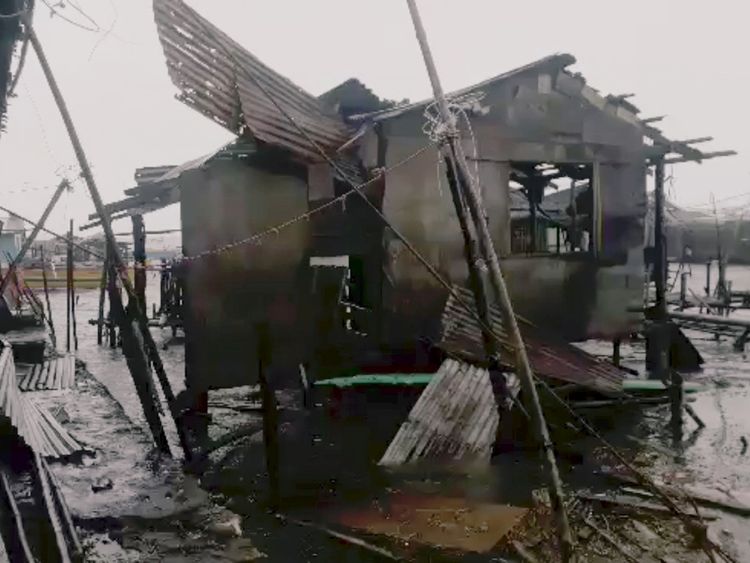 While the state weather agency PAGASA downgraded the threat level, it also said storm surges and heavy rain could still cause widespread flooding and landslides.
"We are asking the people to remain alert and continue taking precautions," said meteorologist Rene Paciente.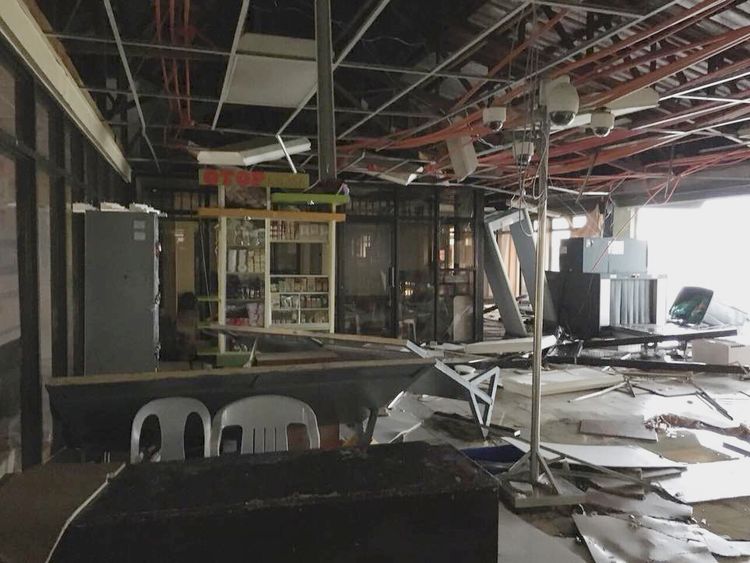 It is the start of the rice and corn harvesting season in Cagayan province, where farmers have been scrambling to save what they can of their crops.
The Philippines is no stranger to severe weather, where there are an average of 20 typhoons and storms each year.
Mangkhut is the 15th – and the strongest – storm of 2018.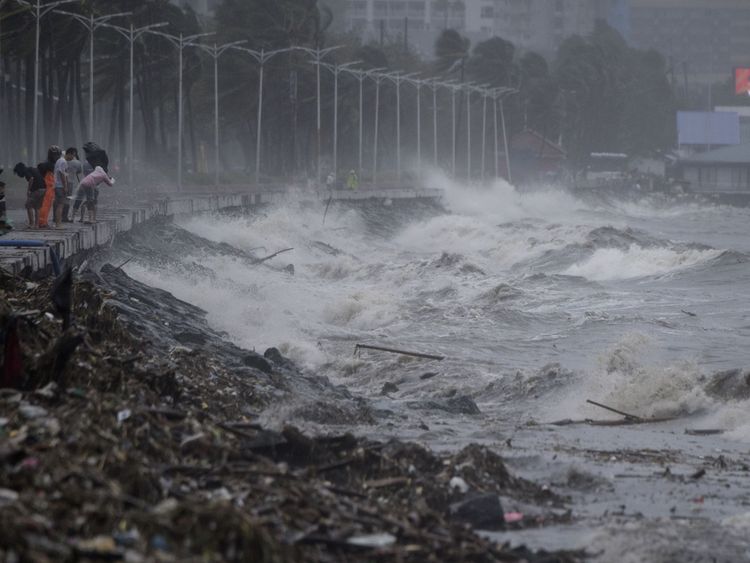 It is heading towards Hong Kong, where Security Minister John Lee Ka-chiu warned residents it would be bringing "winds and rains of extraordinary speeds, scope and severity".
He added: "Each department must have a sense of crisis, make a comprehensive assessment and plan, and prepare for the worst."
Airline Cathay Pacific said it expected more than 400 flight cancellations over the next three days.
From – SkyNews