There is "nothing to suggest" novichok is the substance that has led to two people falling ill at a restaurant in Salisbury, police have said.
A major incident was declared and the Prezzo restaurant was sealed off after a man in his 40s and a woman in her 30s became unwell on Sunday evening.
One of the pair is a Russian national, according to Sky sources.
Wiltshire Police said the pair have been assessed at Salisbury District Hospital following concerns they had been "exposed to an unknown substance".
"We can now confirm that there is nothing to suggest that novichok is the substance," a police spokeswoman said.
"The major incident status has now been stood down. At this stage it is not yet clear if a crime has been committed and enquiries remain ongoing."
The restaurant, on the High Street in Salisbury, is a short walk from Queen Elizabeth Gardens, which was closed off after Dawn Sturgess was fatally poisoned by novichok at the end of June.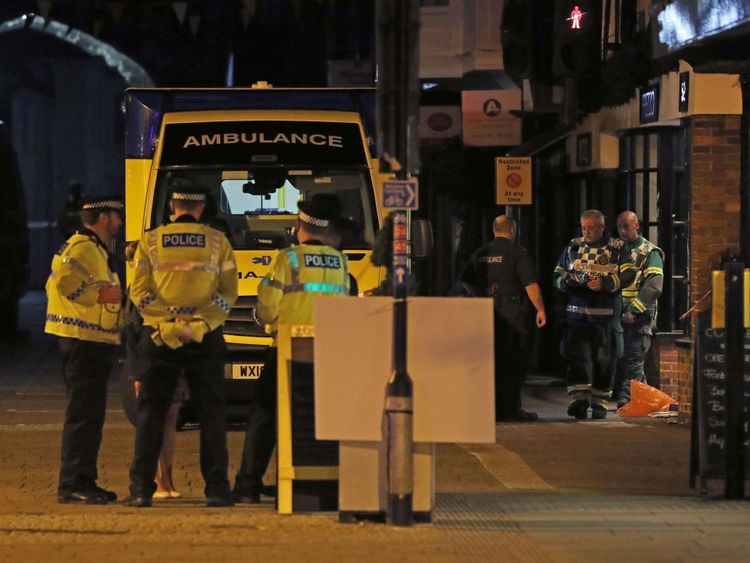 The same nerve agent was used to target former Russian spy Sergei Skripal and his daughter Yulia, who were found unresponsive on a bench in Salisbury after eating at a Zizzi restaurant about 0.2 miles from Prezzo.
Shortly after police were called to Prezzo on Sunday evening, witnesses reported seeing police "covering someone up" with a blanket, the Salisbury Journal reported.
A witness at a nearby Cafe Rouge restaurant said they saw police bagging something up in the street.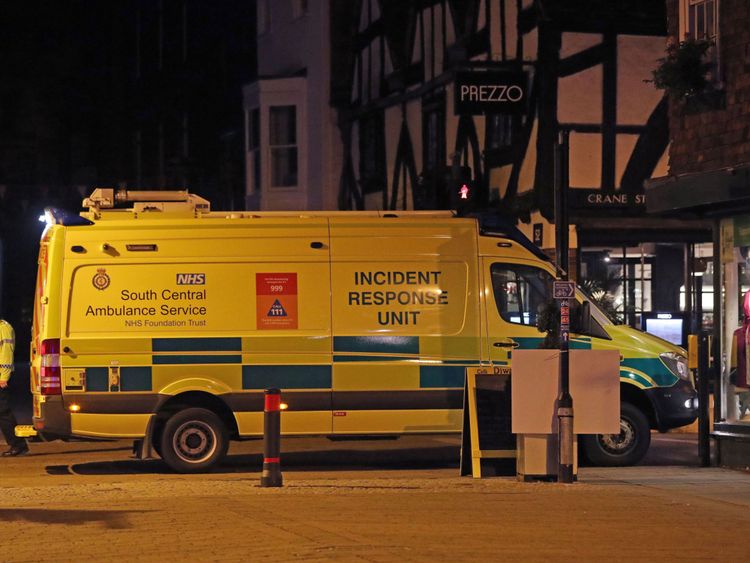 Others said they had been locked in a nearby pub as a hazardous area response team and four ambulances were sent to Prezzo.
Witness Sam Proudfoot, 16, said he saw a man "in a full white body suit with a mask to his mouth going in and out of the back of the ambulance and the restaurant".
He told Sky News that everyone inside the restaurant had their details taken, and were told to stay within the cordoned area.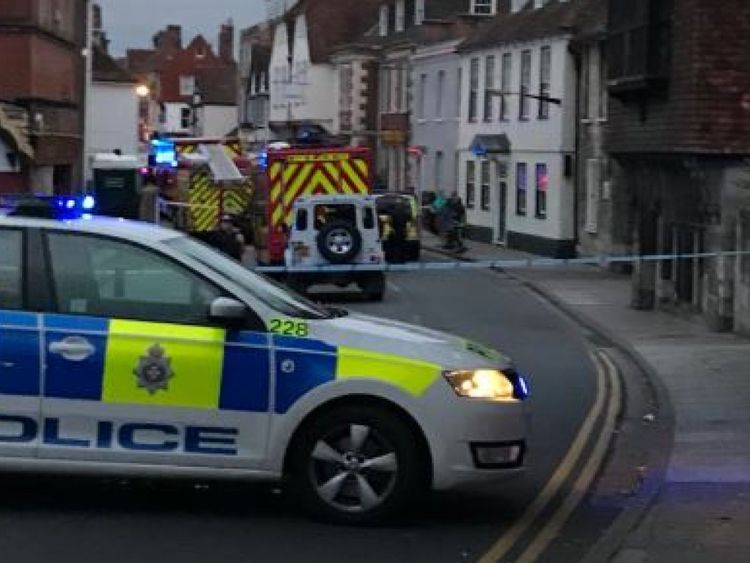 Half a dozen police cars, an ambulance, two incident response units and two fire engines were at the scene, he added.
Wiltshire Police said it received a call from the ambulance service at about 6.45pm following reports that a man and a woman had fallen ill.
"Both were taken to Salisbury District Hospital and were clinically assessed," a force spokeswoman said.
"We can now confirm that there is nothing to suggest that novichok is the substance. Both people remain in hospital under observation."
A cordon remains in place at the Prezzo restaurant, the spokeswoman added.
From – SkyNews