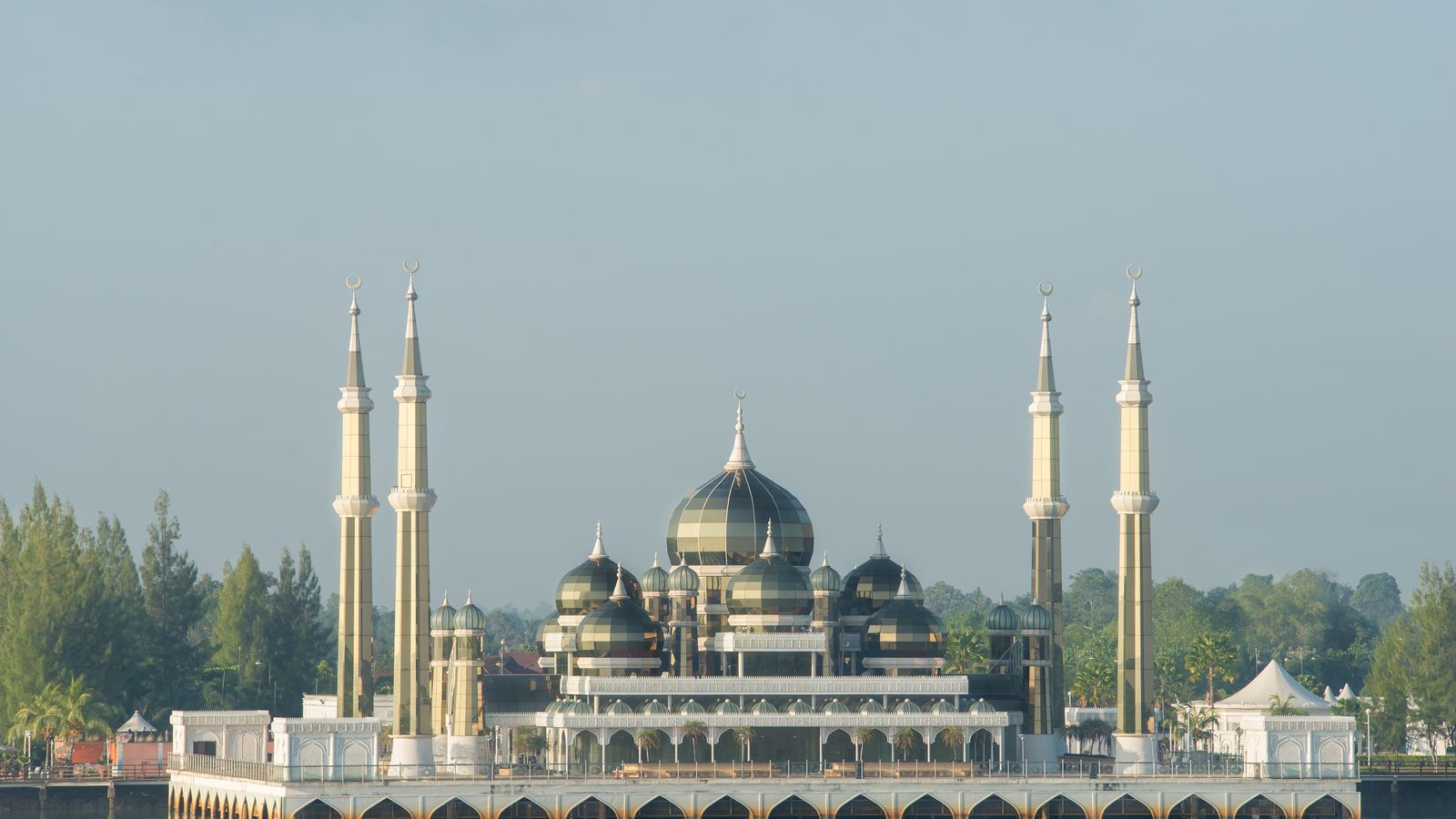 Two Malaysian women convicted under Islamic law of attempting to have sex have been caned in public.
The couple, aged 22 and 32, were given six strokes of a light rattan cane on their backs on Monday by female prison officers at the Sharia High Court in northeast Terengganu state, a Muslim lawyer said.
The caning is believed to be the first punishment of its kind for the state, and it drew widespread condemnation from human rights groups.
Abdul Rahim Sinwan, deputy president of the Muslim Lawyers' Association, said the caning was "not harsh" and was intended to educate the women in order for them to repent.
The two women were arrested in April by Islamic enforcement officers after being found in a car in a public square in Terengganu, one of the country's most conservative areas.
Last month they pleaded guilty to attempting lesbian sex and were fined and sentenced to six lashings of the cane.
About 100 people witnessed the lashing, while there was an outcry from human rights campaigners in the country.
It is the first time anybody has been convicted for same-sex relations in the state and the first time a caning has been carried out in public there, Satiful Bahri Mamat, a member of the state executive council who attended, said.
"Sharia criminal procedure allows the court to determine where the sentence will be carried out, and requires that it must be witnessed by a number of other Muslims," he said.
He added that the punishment was "not intended to torture or injure".
"The reason it is carried out in public is for it to serve as a lesson to society," he said.
Under Malaysian civil law caning is banned, but with 60% of Malaysians being Muslim, it is allowed under Islamic laws in some states.
Malaysia has a dual-track legal system, with civil law applying to everybody, but Islamic criminal and family laws applicable to Muslims.
Amnesty International said it was "an appalling day" for human rights in the country while women's groups said caning was "a form of torture".
Rachel Chhoa-Howard, Amnesty's Malaysia researcher, said: "To inflict this brutal punishment on two people for attempting to engage in consensual, same-sex relations is an atrocious setback on the government's efforts to improve its human rights records."
Malaysian women's groups Justice for Sisters and Sisters in Islam called for a review of the Sharia law.
"The execution that took place is a travesty and a grave miscarriage of justice," the groups said in a joint statement.
There has been concern about growing intolerance of Malaysia's LGBT community in recent weeks.
On August 15 a transgender woman was beaten up by a group in Setemban, south of Kuala Lumpur, in what activists said was part of a growing hostility towards gay and transgender people.
Malaysia's Muslims have generally been seen as moderate but there are concerns the community is becoming more conservative.
From – SkyNews