South Korea's coastguard has rescued 163 people who were trapped on board a ferry that hit a rock during foggy weather.
At least six people were injured in the incident which happened as the ship tried to avoid colliding with a fishing boat.
"It seems that the ferry's front grazed the rock after it changed directions to avoid a fishing boat passing by," said a coastguard official.
The spokesperson added that four coastguard vessels and nearby civilian ships headed to the ferry for the rescue operation.
The official added the ferry wasn't showing signs of flooding or losing balance despite Sunday's crash.
Another coastguard official, from the nearby port of Mokpo, said his department planned to question the ferry's captain and crew members as part of the investigation into what caused the crash.
Tests from alcohol detectors showed none of them had been drinking before the accident, he said.
The coastguard initially said the ferry was carrying 187 passengers, but later revised the number to 158.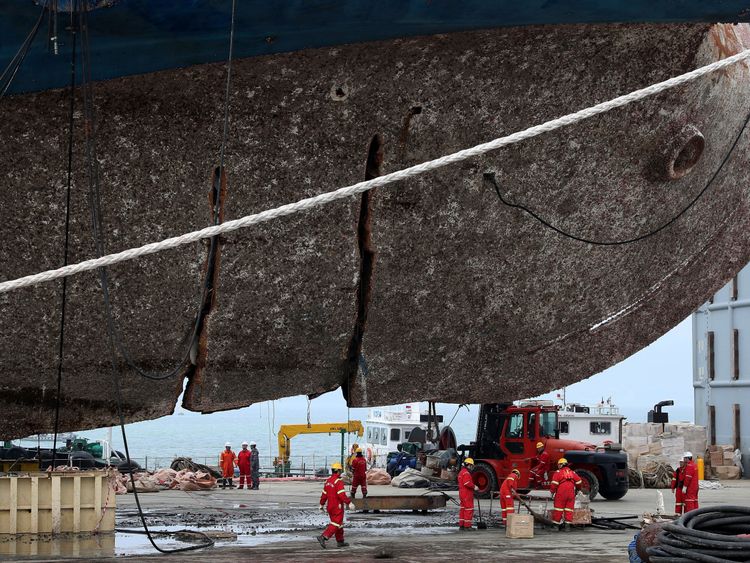 The ship crashed in waters off South Korea's southwestern coast, close to where more than 300 people died in 2014 when a ferry sank.
The MV Sewol was carrying 476 people, most of whom were secondary school pupils. The incident triggering a national outpouring of grief and scrutiny over lax safety standards.
A month after the disaster, the owner of the ferry operator, disappeared. He was later found dead in a field.
No cause of death has been confirmed, but foul play has been ruled out.
From – SkyNews