A father has been charged with murdering his wife, their three toddlers and his mother-in-law after their bodies were found at a home in Perth, Western Australia.
Mara Lee Harvey, 41, twin two-year-old girls Alice and Beatrix, their three-year-old sister Charlotte, and their grandmother Beverley Quinn, 73, were found dead at a house on Sunday after 24-year-old Anthony Robert Harvey presented himself to police.
Police say Ms Harvey and her children were murdered last Monday, while Ms Quinn died when she arrived at the house the following morning.
Each murder charge carries a potential life sentence.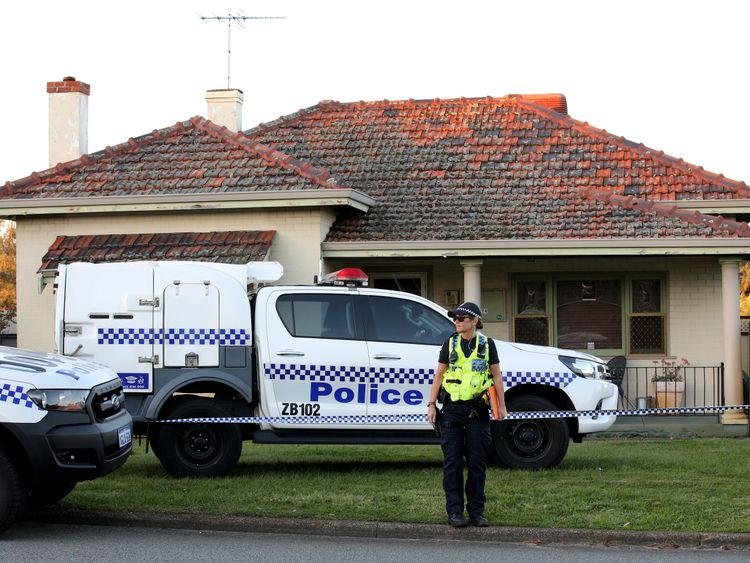 Western Australia state police commissioner Chris Dawson said several weapons were used, including a blunt instrument and knives, but no guns.
The women were allegedly attacked in the kitchen, while the children died elsewhere in the house.
Harvey is alleged to have remained at the house for several days, before driving for more than 16 hours to a police station in Pannawonica.
He did not enter pleas or apply to be released on bail.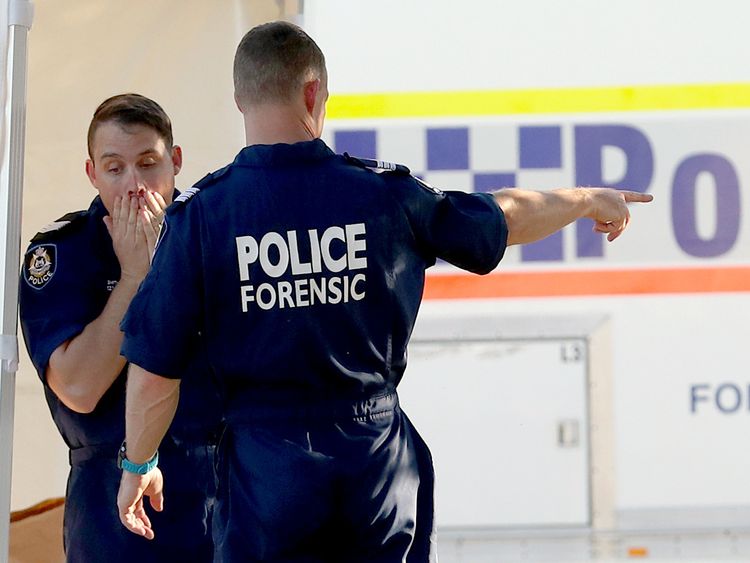 A neighbour told ABC he had returned from a holiday to "silence in the street".
"We noticed that the house next door was pretty quiet, which was unusual," Richard Fairbrother, who lives next door to the family's house, said.
"We could hear and see the kids playing in the backyard quite often."
Other neighbours said the spoke of a shocked community that had been close, calm and peaceful.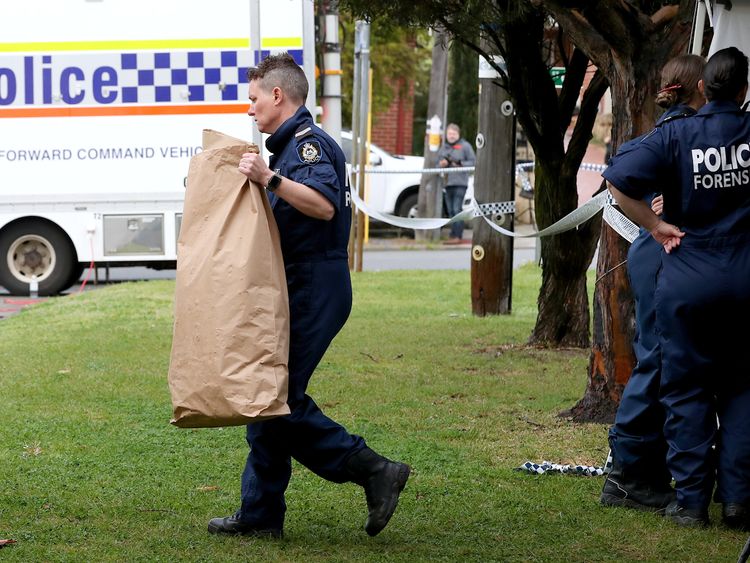 While violent crime with multiple victims is rare in the country, this was the second major incident in Western Australia this year.
Seven people were shot and killed in the Margaret River mass shooting in May, while a mother and her two children were murdered in Ellenbrook in July.
Gun crime fell sharply in Australia after strict controls were introduced following the 1996 mass shooting in Tasmania, when lone gunman Martin Bryant killed 35 people.
From – SkyNews