A man being extradited from Pakistan to the UK will be charged with the murders of eight people who died in a 2002 house fire.
Shahid Mohammed will be formally charged with the murders of five children and three adults from the Chishti family when he appears at Leeds Magistrates' Court on Thursday.
The family died in a house fire in Birkby, Huddersfield in May 2002.
Mohammed, 36, was on the run until he was arrested in Rawalpindi, Pakistan in January 2015.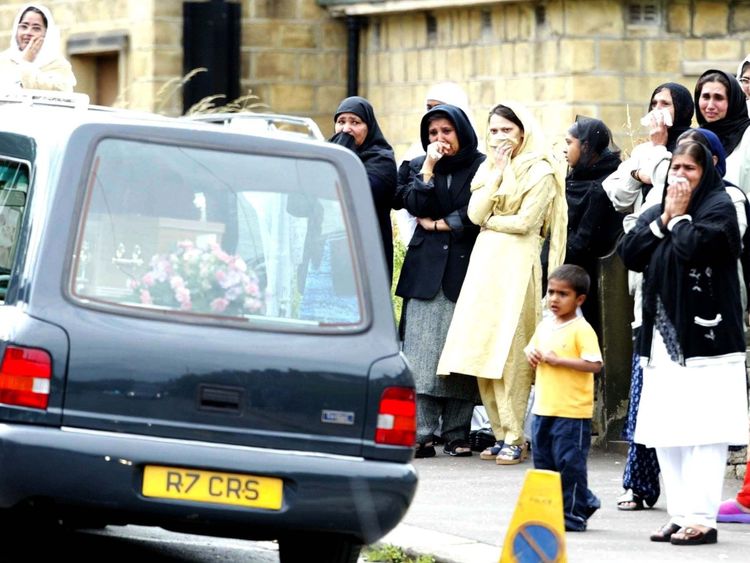 He was detained following a joint operation between West Yorkshire Police, the National Crime Agency and Pakistani authorities and has has been held in prison in Pakistan since then.
West Yorkshire Police said Mohammed was being flown over to the UK on Wednesday to face the charges on Thursday.
"This is a significant development in our investigation," Detective Superintendent Nick Wallen said.
"At the centre of this investigation is the Chishti family, who lost eight members of their family during the fatal house fire and have shown such dignity since the tragedy occurred in 2002."
The suspect's extradition to the UK is only the second from Pakistan in more than 10 years.
Previously, Mohammed Zubair was extradited from Pakistan in May 2016 and found guilty of beating his wife's lover and another man to death in Bradford. He was sentenced to a minimum term of 31 years.
From – SkyNews