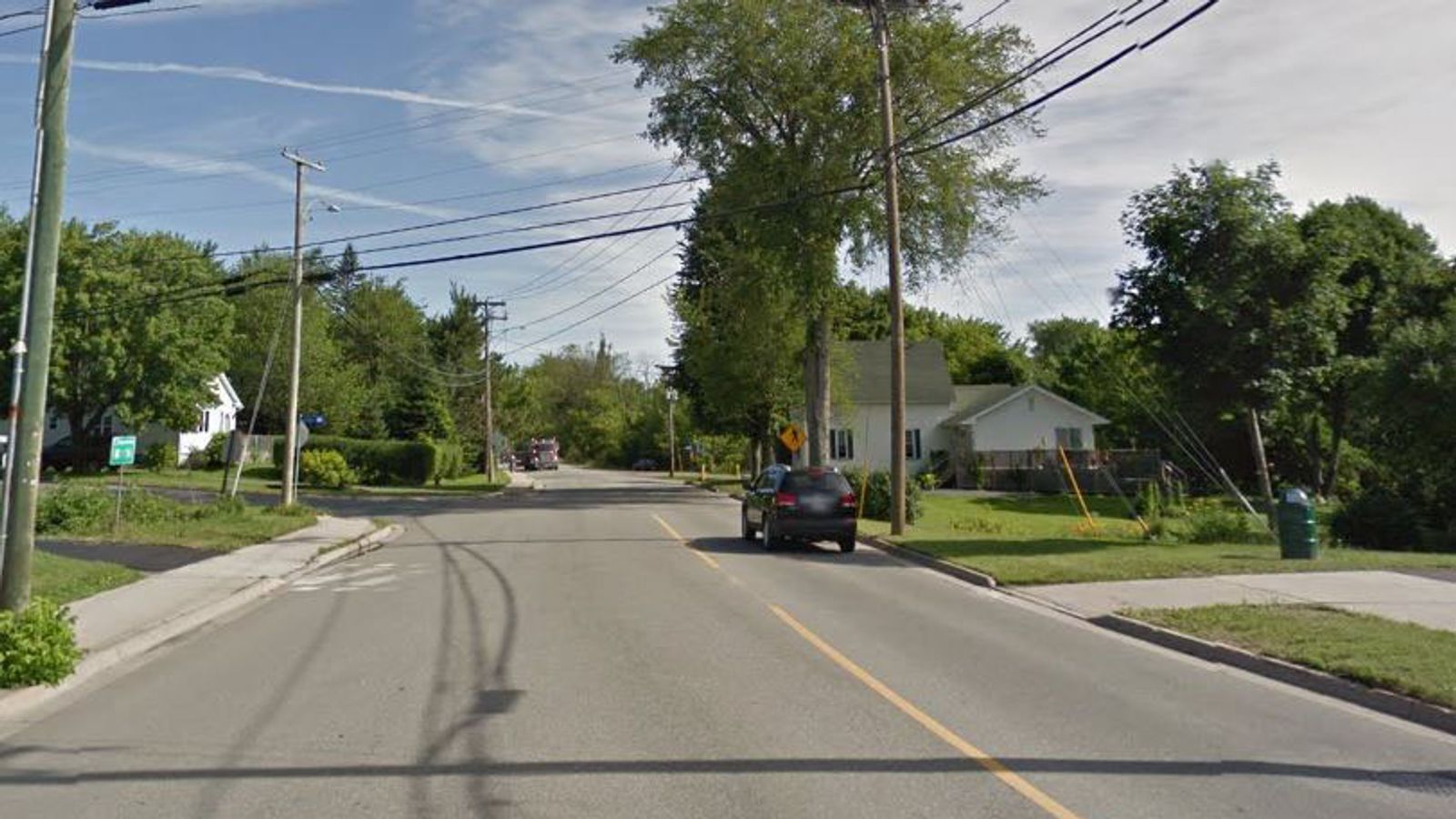 At least four people have been killed in a shooting in eastern Canada.
Police have arrested a suspect after the fatal shooting in Fredericton, the capital of province New Brunswick.
Earlier, officers urged residents in the city to "stay in their homes with doors locked at this time for their safety" and to avoid the area near the shooting.
A New Brunswick journalist has reported that four shots were heard at around 8.20am local time (12.20pm GMT).
She also reported that people were being escorted out of the area by police.
Please continue to avoid the area of Brookside Drive between Main and Ring Road. An incident has resulted in at least four people killed. More information will be available when we can confirm.

— Fredericton Police (@CityFredPolice) August 10, 2018
Chris Collins, speaker of the New Brunswick Legislative Assembly, tweeted: "In light of the horrible news coming out of Fredericton, I have ordered all flags to half mast on legislative grounds."
A number of emergency service vehicles were seen on the residential road when the shooting occurred.
The Fredericton Firefighters Association warned social media users not to report on police locations during the incident, writing: "Police, fire and ANB responding to an active incident. Please avoid the area of Brookside Dr between Ring and Main.
"Stay in your house and businesses. Lock the doors and do not use social media to report on police locations. Please help keep everyone safe."
The City of Frederiction Twitter account announced that public transport was being re-routed to avoid the Brookside Drive "until further notice".
From – SkyNews