Kim Jong Un has requested a second summit with American president Donald Trump, after sending him a "warm, positive" letter.
The North Korean leader wrote to Mr Trump after their historic summit in Singapore earlier this year to seek a follow up, which is being arranged.
White House press secretary Sarah Sanders said: "It was a very warm, very positive letter.
"The primary purpose of the letter was to schedule another meeting with the president, which we are open to and are already in the process of co-ordinating."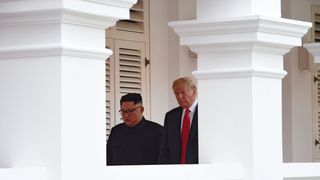 She said the letter showed "further evidence of progress" as well as a commitment from the secretive nation to denuclearisation.
It comes after a follow-up to the June summit was scuppered in August, when Secretary of State Mike Pompeo cancelled his trip to North Korea.
But Ms Sanders said progress is still being made, adding "ultimately, it's always going to be best when you can have the two leaders sit down".
The historic summit between Mr Trump and Mr Kim raised prospects of a breakthrough in international relations, and in managing the North Korean nuclear programme.
South Korea's president Moon Jae-In has promised to carry on in his role as mediator.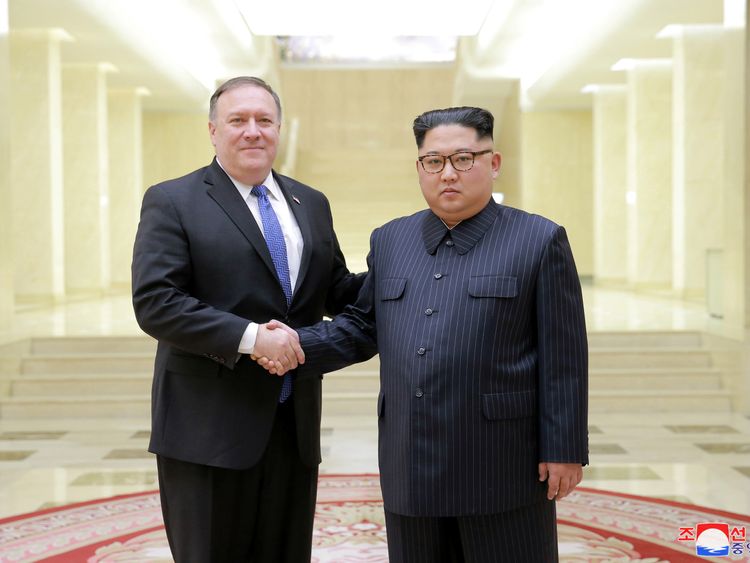 He told his cabinet on Tuesday: "The complete denuclearisation of the Korean peninsula is an issue that should fundamentally be resolved between the US and North Korea through negotiation.
"North Korea must carry out its nuclear dismantling and the United States must take a corresponding step.
"Under such a process, the two countries must pull back their deep-rooted mutual distrust caused by their 70 years of hostile relations."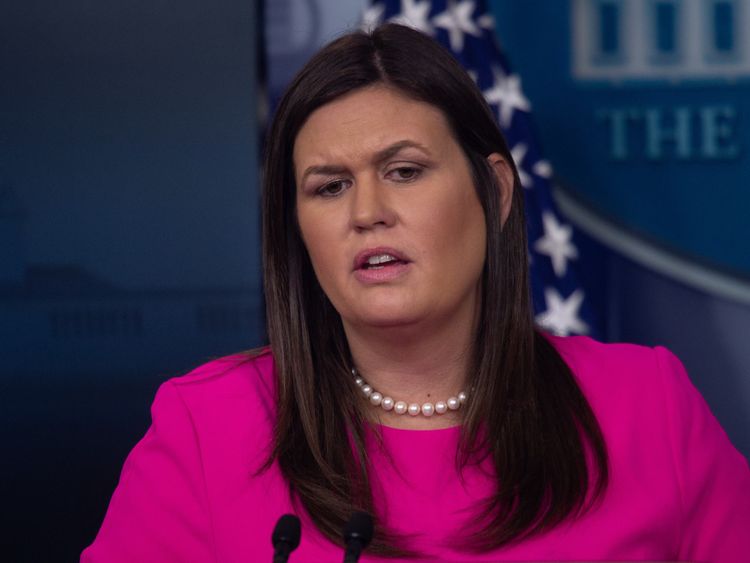 Mr Moon is to go to Pyongyang this week for his third meeting with Mr Kim this year.
North Korea has dismantled its nuclear and rocket engine testing sites, but the US wants further action.
On Sunday, the nation held its first military parades since the summit, without the nuclear missiles as Mr Kim feared causing diplomatic provocation.
From – SkyNews