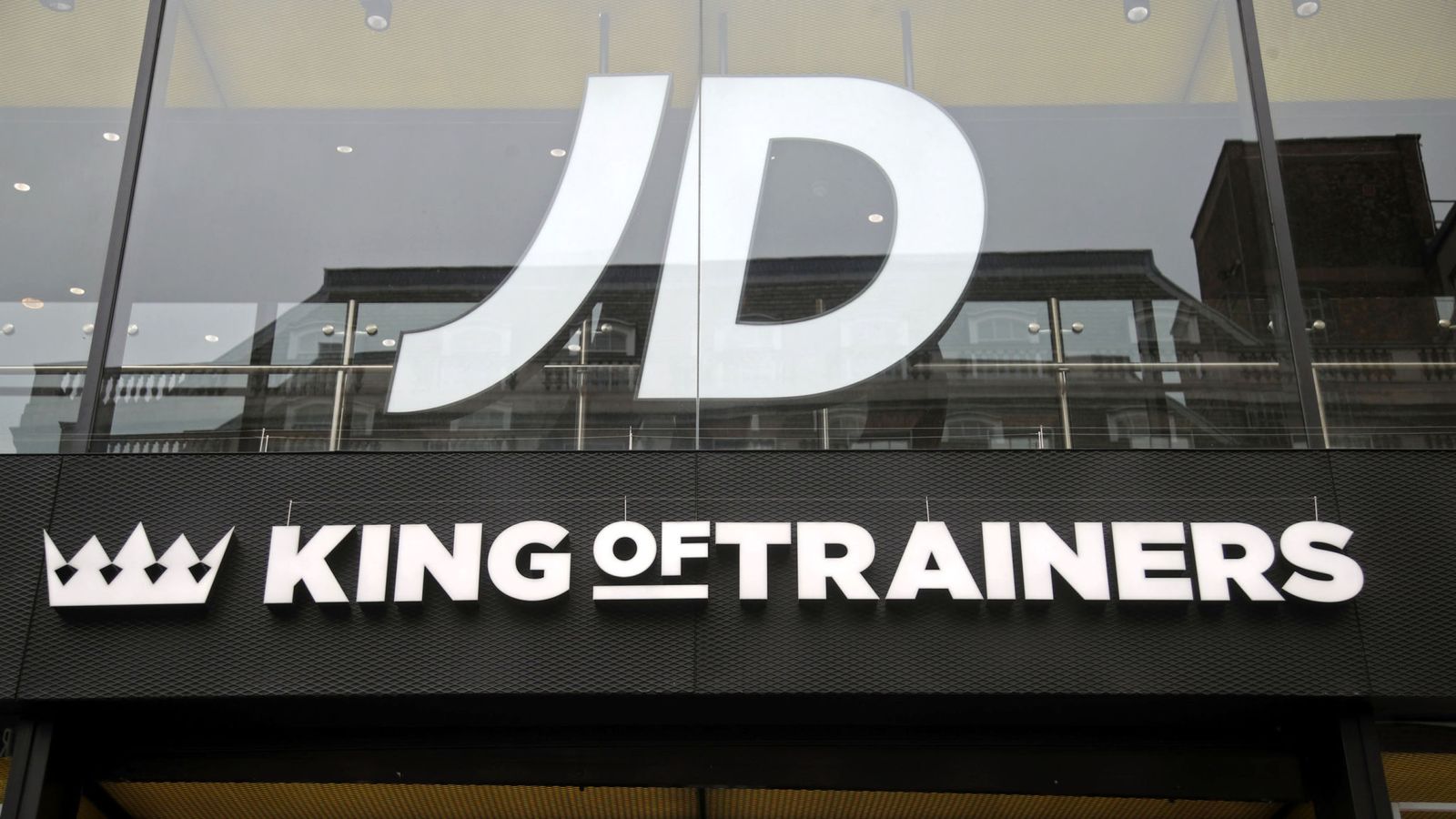 JD Sports Fashion has continued to buck high street gloom with a 19% jump in first-half earnings as demand for "athleisure" wear rises and it expands overseas.
The retailer said profit before tax rose to £121.9m for the 26 weeks ended 4 August, from £102m in the same period a year earlier.
Peter Cowgill, executive chairman, said this was another "record" result and demonstrates its online and bricks and mortar investment was paying off.
"Against a backdrop of widely reported retail challenges in the UK, it is extremely reassuring that the profitability in the UK and Ireland Sports Fascias has been further enhanced," Mr Cowgill said.
"This reflects the value of the investments that we have made over a number of years in developing a dynamic multichannel proposition which marries the best of physical and digital retail enabling customers to interact with us where and when they want and through the channel of their choice."
JD Sport, the UK's largest sportswear retailer, also benefited from its £396m acquisition of Finish Line, one of America's biggest sports footwear and clothing retailers.
It agreed to buy Finish Line in March as part of its plans to expand in the biggest sportswear market.
Over a seven-week period since the completion of the acquisition, Finish Line has contributed £4.8m to its operating profit.
The company has also benefited from a trend called "athleisure", which has made the wearing of sports clothing outside of the gym fashionable.
Total like-for-like sales, including online, grew by 4%, JD Sports said, while like-for-like store sales "were marginally positive".
It said outdoor brands – including Blacks and Go Outdoors – saw total like-for-like sales, including online, also marginally positive after a "very challenging" second quarter due to the heatwave hitting customer numbers.
While many retailers are renegotiating rents and closing stores to remain profitable, JD Sports said it continues to see value in a high street store portfolio because of the "social nature of consumers' shopping trips and impulsive nature of their buying decisions".
Although it does not plan to close stores, it is working with landlords to ensure its "portfolio of leases has the maximum flexibility and the lowest committed cost possible".
As for the second half of the year, JD Sports expects sales "at similar levels to those in the first half supporting our continued confidence in the robustness of the JD proposition," Mr Cowgill said.
He added: "We remain confident that we are well positioned to deliver an outturn in line with current market expectations which, including a part year from Finish Line, range from £337m to £345m and we also remain encouraged by our prospects for future growth."
Shares in JD Sports were little changed in early trading in London.
From – SkyNews