Parts of the Iberian peninsula are bracing themselves for a surge in temperatures amid warnings of the first heatwave of the year.
The mercury is expected to hit the mid to late 40s in Spain and Portugal, and there could even be a new record breaking top temperature of 48C.
The current highest temperatures were hit on 13 July 2017 in Montoro, Spain, when the mercury reached 47.3C (117F) and in Amareleja, Portugal, on 1 August 2003 when the temperature reached 47.4C (117F).
But the all-time highest record for continental Europe is 48C (118F) set in Athens, Greece, on 10 July 1977.
Portuguese authorities have issued a countrywide health warning, and alerts are also in place in 40 of Spain's 50 provinces.
Beja, in Portugal, is expected to record a peak of 47C on Saturday.
The temperature surge is down to a mass of hot air moving from Africa, and has been referred to as the first heatwave in the region this year.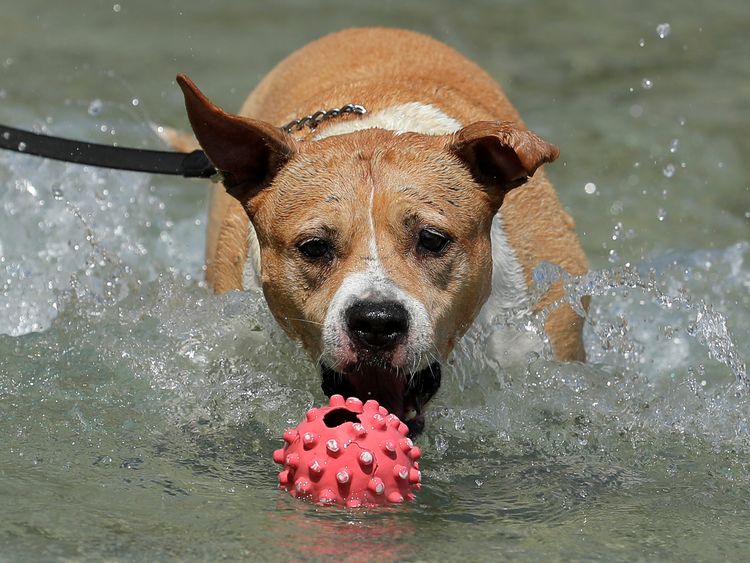 However, climatologist Fatima Espírito Santo of the Portuguese Institute of the Sea and the Atmosphere, told the Observador that the increase is not a heatwave, because the spell of higher temperatures will only last three days, not five.
She added heatwaves will likely occur every two years because of the impact of climate change.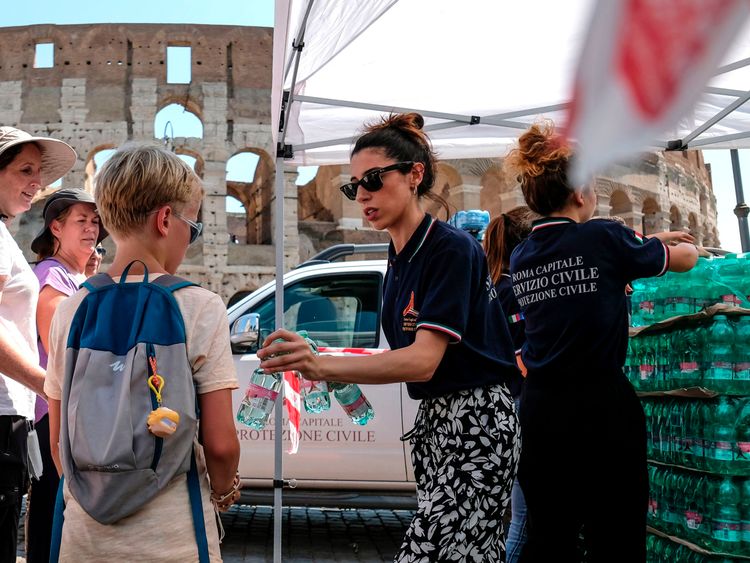 The warm weather has had an geological impact on Sweden, where the country's tallest peak will change as the ice on top of it melts.
A glacier on Kebnekaise mountain is melting, meaning the 2,111m (6,925ft) peak will not be the tallest for much longer.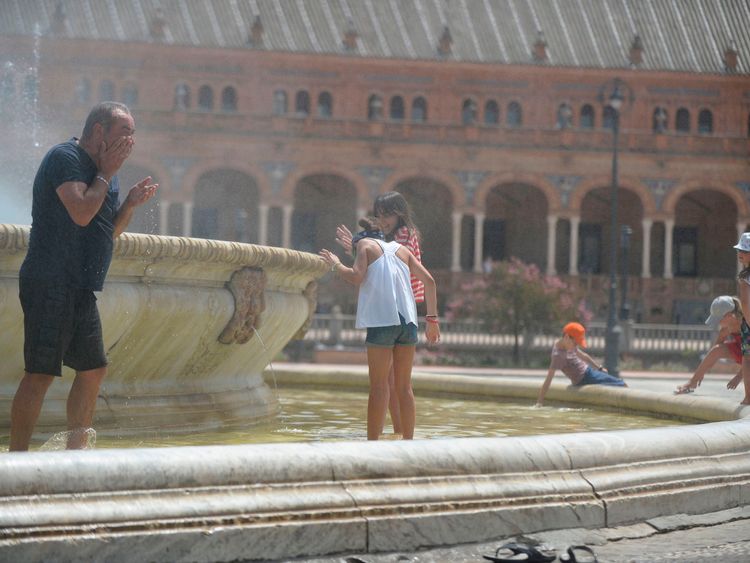 In Poland, high temperatures have forced power plants into emergency mode and in Germany, there are fears of serious harm to crops as some wheat fields have been devastated by high temperatures.
In Italy, some parts of the country reached 38C (100F) with tourists staying close to fountains to keep cool.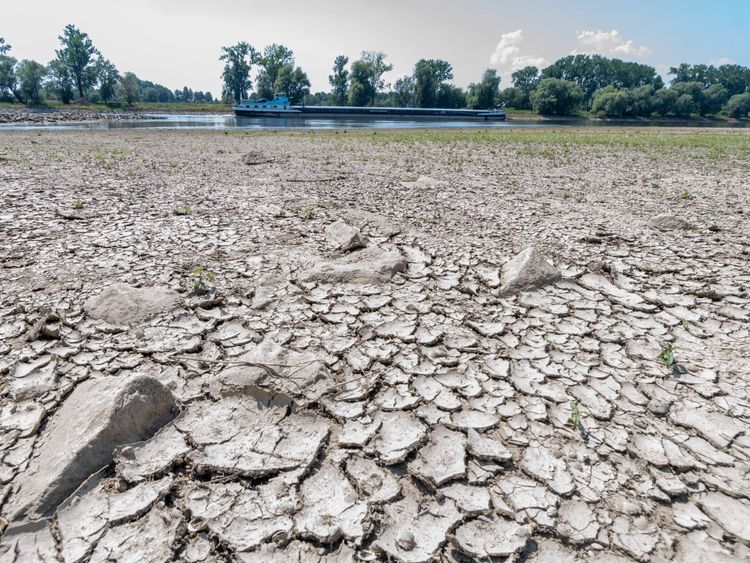 The Canary Islands, Ceuta and Melilla in north Africa and the eastern parts of Andulusia, are the only parts of expected to be spared the warmer weather.
Sky weather presenter Nazaneen Ghaffar said: "The heat is on for Iberia this week, especially on Saturday and Sunday when temperatures could get close to 50C (122F). This is due to very hot and dry air from Africa.
"It is likely that the all-time continental Europe temperature record of 48C (118F) set in Athens back on 10 July 1977 will be broken. This will also mean Spain and Portugal's highest temperatures ever will be beaten, which are 47.3C (117F) and 47.4C (117F) respectively.
"In turn the heat across Iberia will indirectly affect parts of the UK next week.
"Currently high pressure over the south of the UK is allowing for largely dry, sunny and increasingly warm conditions across many central and southern parts of Britain. Temperatures could locally peak at around 31C (88F) in East Anglia and the South East this weekend.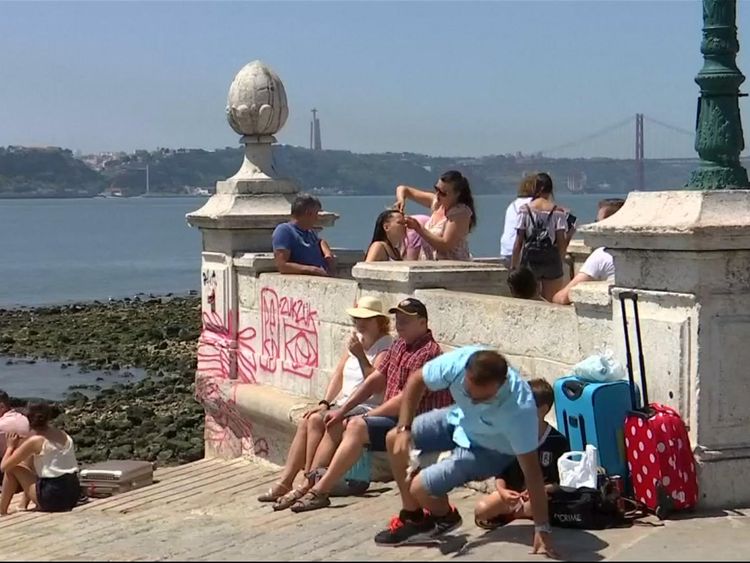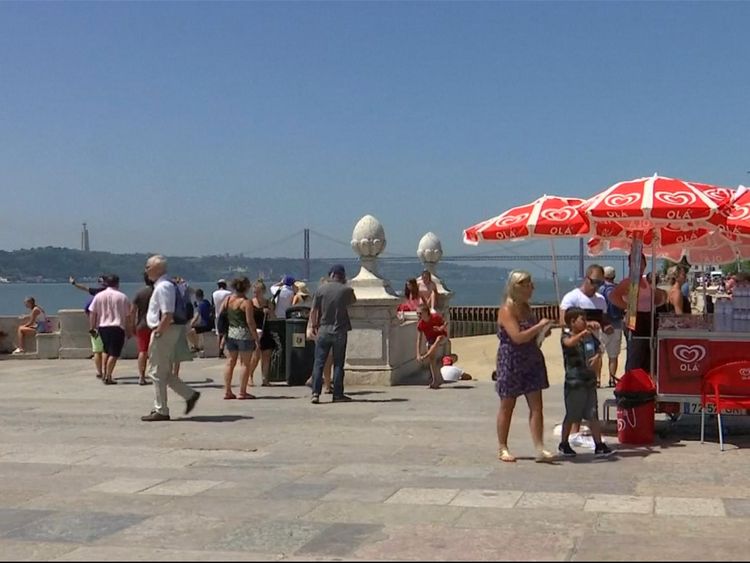 "Next week the high pressure over the UK will start to drift away eastwards, allowing for southerly winds to develop which will suck up the heat from France, Spain and Portugal. This doesn't mean the UK will see the same extreme temperatures as western Europe because the hot air flow will 'cool' down as it travels over the land.
"However it will probably give a slight boost to temperatures over most of England and Wales, so they could be slightly higher than this weekend but unlikely to beat the highest temperature of the year so far set last Thursday at Faversham in Kent at 35.3C (96F)."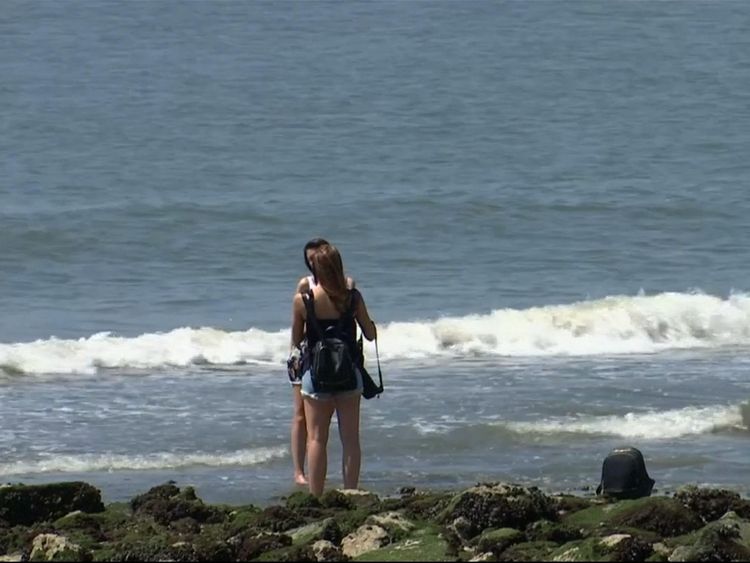 However, she warned Scotland, Ireland, Northern Ireland, and the north and west of England will experience cloudy skies and spells of rain, even thundery downpours, with hail and lightning possible.
From – SkyNews