Hawaii has been told to brace for potentially life-threatening impact and people are preparing for lockdown as the centre of Hurricane Lane moves dangerously close to the islands.
It is 26 years since a hurricane made landfall in Hawaii and residents are being told to expect the worst.
Lane has already caused torrential rain and flooding on Hawaii's most southern island, but in its path is Oahu, the most populated island by far.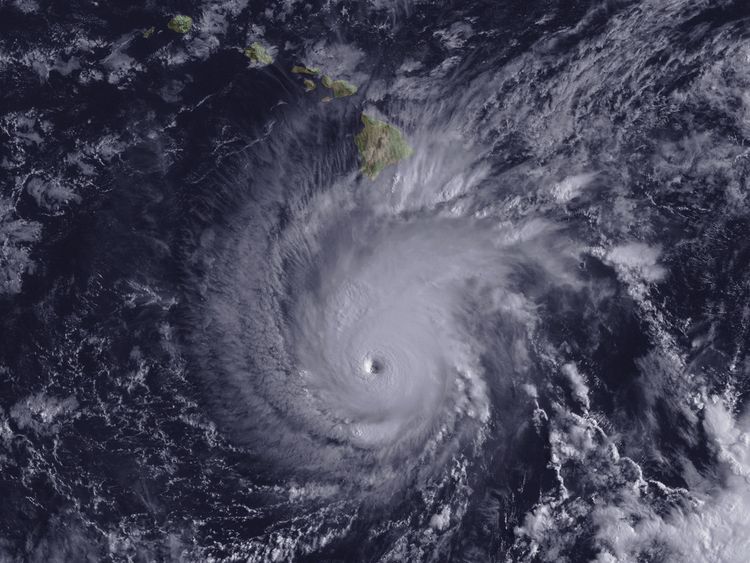 It is expected to hit here with far more force, and authorities are warning residents to seek safety before it is too late.
"There's a lot of uncertainty," says Brock Long, from the Federal Emergency Management Agency.
"What is sure though is that Hawaii is going to be impacted by Hurricane Lane. The question is how bad."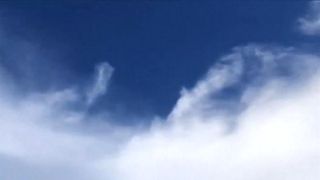 The concern is the storm is moving slowly so its impact will last far longer. Authorities are so worried about the potential devastation, the advice to residents is to stock up on two weeks worth of food and water.
Supermarket shelves are already empty after panic-buying and emergency shelters, which are slowly filling, have little to no supplies.
"People have to bring their own stuff – we have a cement floor that's harder than a cement floor," says Ray Moody, from the American Red Cross.
"So bring a mat or a blow up mattress. We've got water, we've got fountains with water and that's not a problem, but we are not equipped to provide food."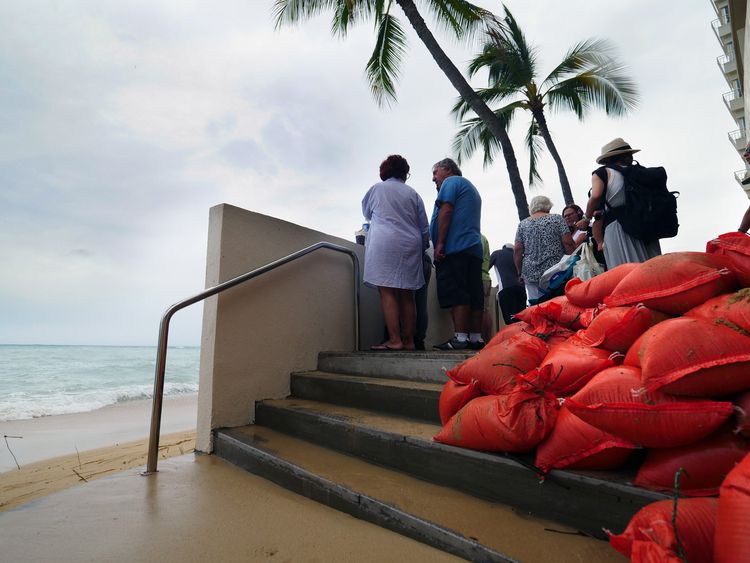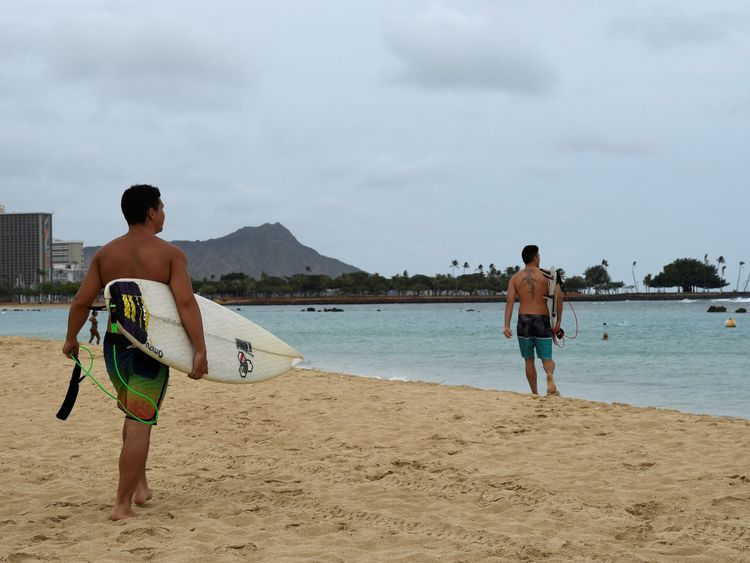 In the shelter we visited, some had arrived with their own blankets and supplies, others had brought next to nothing and are hungry already.
It is really just a roof over their heads – nothing more.
"I've got a bag of popcorn and a bottle of water," one man tells me.
"I'm going to sip sip."
He's optimistic he can ration it, but people could be hunkered down in these shelters for days.
President Donald Trump quickly declared an emergency declaration of state for Hawaii, which will make federal resources available in the aftermath of the storm, but some here say they need help now and they feel forgotten so far away from the US mainland.
Leaning against one of the shelter's walls, one woman tells me she hasn't eaten all day and she has nothing with her.
"I had an anxiety attack which is why I'm outside," she says.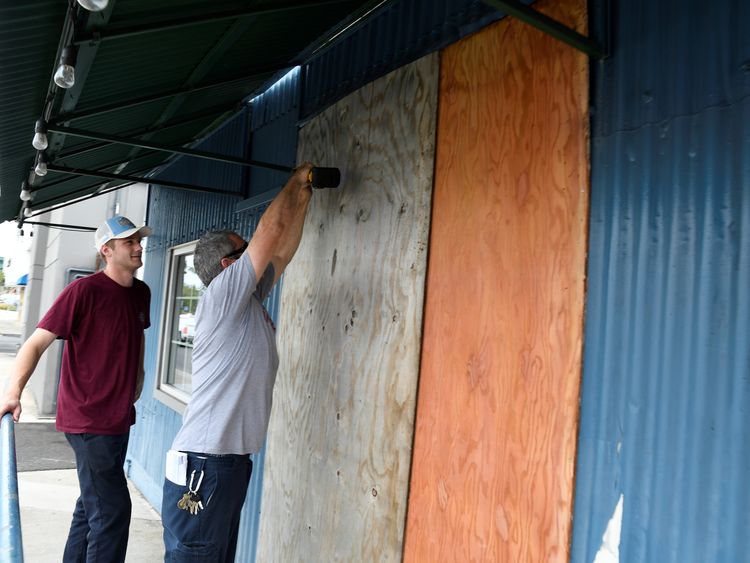 "We're in one of the richest countries in the world and here we are with no help really. We just have a building they brought us to on buses and that's about it."
Warning sirens are sounding across Honolulu. Such is the size of the storm, even if it doesn't make landfall it could still have widespread impact.
It's not a case of if it will hit – it's when, and for how long.
From – SkyNews