The family of an airport worker who stole a plane from Seattle airport before crashing into an island have spoken about their shock and insisted he never intended to hurt anyone.
The family of 29-year-old Richard Russell, who liked to be called Beebo, delivered a statement to the media.
Read out by a family friend, it said: "He was a faithful husband, loving son and a good friend.
"A childhood friend remarked that Beebo was loved by everyone because he was kind and gentle to each person he met.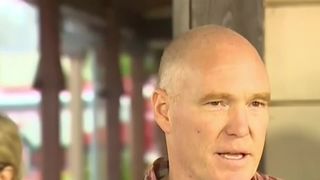 "This is a complete shock to us. We are devastated by these events and Jesus is truly the only one holding this family together, without him we would be hopeless.
"As the voice recordings show, Beebo's intent was not to harm anyone. He was right in saying that there are so many people who have loved him."
His family also thanked the authorities for being both "helpful" and "respectful".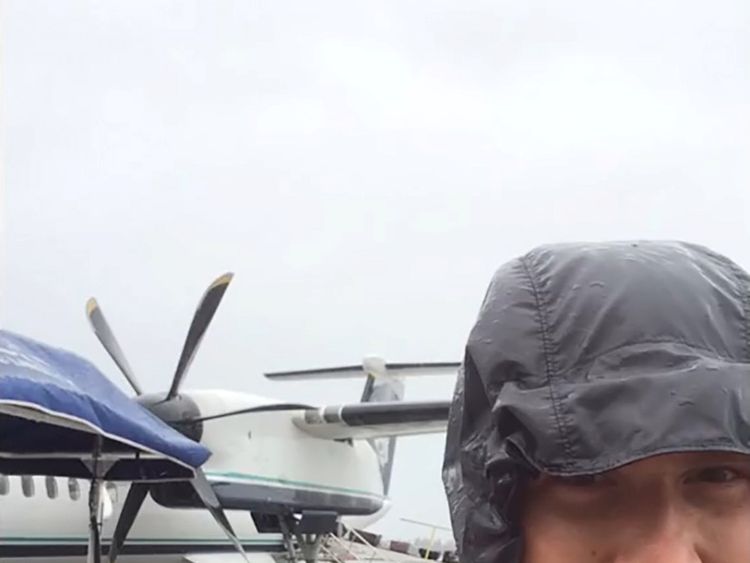 Mr Russell, a ground service employee with Horizon Air, has not been officially named by authorities but his family have revealed his identity.
In a video posted on YouTube last December, Mr Russell shows luggage coming off and being loaded onto aircraft, and describes what the life of a ground service agent entails.
"That means I lift a lot of bags, like a lot of bags, so many bags," he says, adding, "it allows me to do some pretty cool things, too."
There are then shots of trips he took, including flying over Alaskan fjords, visiting lavender fields in France, touring in Yucatan, Mexico, and attending a hurling match in Dublin, Ireland.
Mr Russell told an air traffic controller he was "just a broken man" minutes before the empty 76-seater Horizon Air plane crashed in dense woodland on Ketron Island on Friday night.
Witnesses filmed the passenger plane performing loops and being pursued by two F-15 military jets near Seattle-Tacoma International Airport before it went down.
The sheriff's office said they believed the crash was caused by "doing stunts in [the]air or lack of flying skills".
They said F-15 fighter jets were scrambled from Portland and "made it within a few minutes of theft of plane".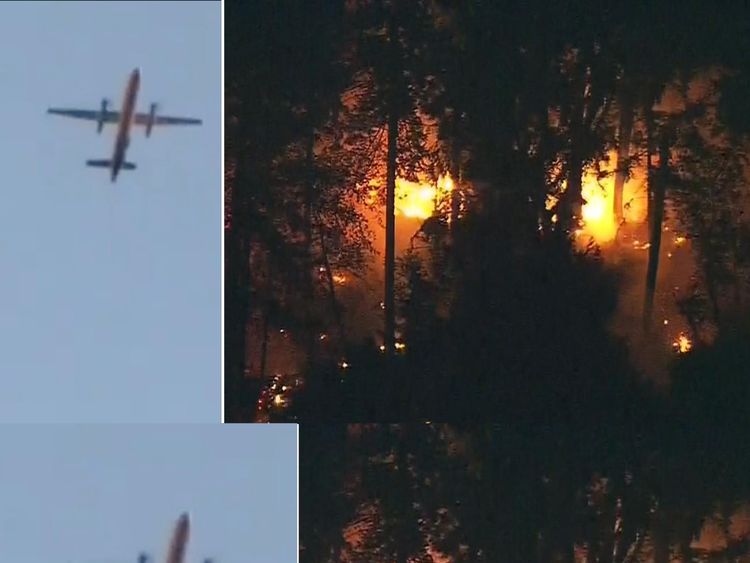 One witness filmed the plane doing a large loop-the-loop, which they first thought was part of an air show rehearsal.
John Waldron told CNN: "I started to capture video, just because I thought it was, kind of bizarre… [The plane did] a complete loop… I couldn't believe he recovered."
Mr Waldron said the plane at its lowest point was no more than 100ft (30.5m) above the water.
He said "the pilot then pulled pretty much straight up and kind of at an angle", adding he "somehow he got it levelled back off and then made his way down toward the island".
As Mr Waldron was preparing to "run and take cover", he looked back and "saw a bright, pinpoint area of flame".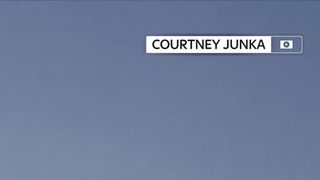 Audio exchanges between an air traffic controller and the pilot, Mr Russell, have been released.
In one, the controller can be heard telling the pilot: "What we don't want to see is you get hurt or anyone else get hurt, so like I said, if you want to land, that's probably the best way to go."
The pilot – who is addressed as "Rich" in the recordings – says he's "got a lot of people that care about me" and that he was "just a broken guy".
Pierce County Sheriff Paul Pastor described the incident as a "joyride gone terribly wrong", adding that the pilot "did something foolish and may well have paid with his life".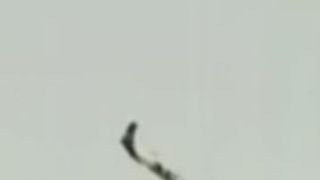 Alaska Airlines and Horizon Air officials said they were still working closely with authorities to investigate what happened.
"Safety is our number one goal," Alaska Airlines CEO Mr Tilden said.
"Last night's event is going to push us to learn what we can from this tragedy so that we can ensure this does not happen again at Alaska Air Group or at any other airline."
:: Anyone feeling emotionally distressed or suicidal can call Samaritans for help on 116 123 or email [email protected] in the UK. In the US, call the Samaritans branch in your area or 1 (800) 273-TALK.
From – SkyNews