Police will be given extended stop and search powers under a proposed crackdown on acid attacks.
A public consultation has been launched on widening the circumstances in which the tactics can be used, as figures suggest there are 15 incidents involving acid every week in the UK.
Officers can currently stop and search individuals they suspect of being in possession of a corrosive substance with "intent on causing injury".
The proposed extension will allow police to search anyone they suspect of carrying a corrosive in a public place.
Ministers say the move – first mooted as part of a blueprint to tackle serious violence earlier this year – will enable forces to take better preventative action.
Experts at the Defence Science and Technology Laboratory are also developing a portable kit so that police can test suspected corrosive substances on the street.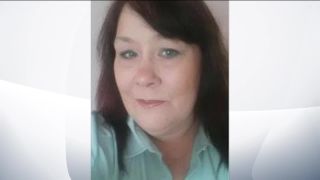 Policing minister Nick Hurd said: "A bottle of acid can be as lethal as a knife or a firearm, and these new powers will enable police officers to prevent these despicable thugs from carrying out their terrible crimes.
"The home secretary has been clear that stop and search is a vital and effective policing tool when used correctly."
Assistant Chief Constable Rachel Kearton, National Police Chiefs' Council lead for corrosive attacks, backed the proposals.
"Officers should be confident to use stop and search – proportionately and respectfully – because it's an important investigative tool," she said.
The government also unveiled plans to extend stop and search powers to cover offences relating to misuse of drones and laser pointers.
Last year there were 93 near-misses between drones and manned aircraft and there are growing concerns over lasers being pointed at aircraft, with more than 1,000 reported instances annually since 2010.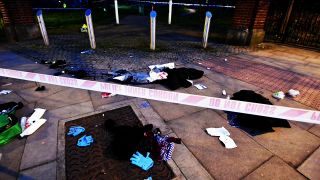 Mark Swan, director at the UK Civil Aviation Authority, said: "Laws are now in place to protect aircraft from both drones and laser pointers, and we support efforts by the police to enforce these laws."
In the year to March 2017, police in England and Wales carried out 303,845 stops and searches – the lowest number since current data records started in 2001/02.
The tactics have repeatedly attracted controversy, amid criticism they unfairly focused on black and minority ethnic individuals.
Reforms were introduced in 2014 by then home secretary Theresa May to ensure stop and search was used in a more targeted way.
From – SkyNews