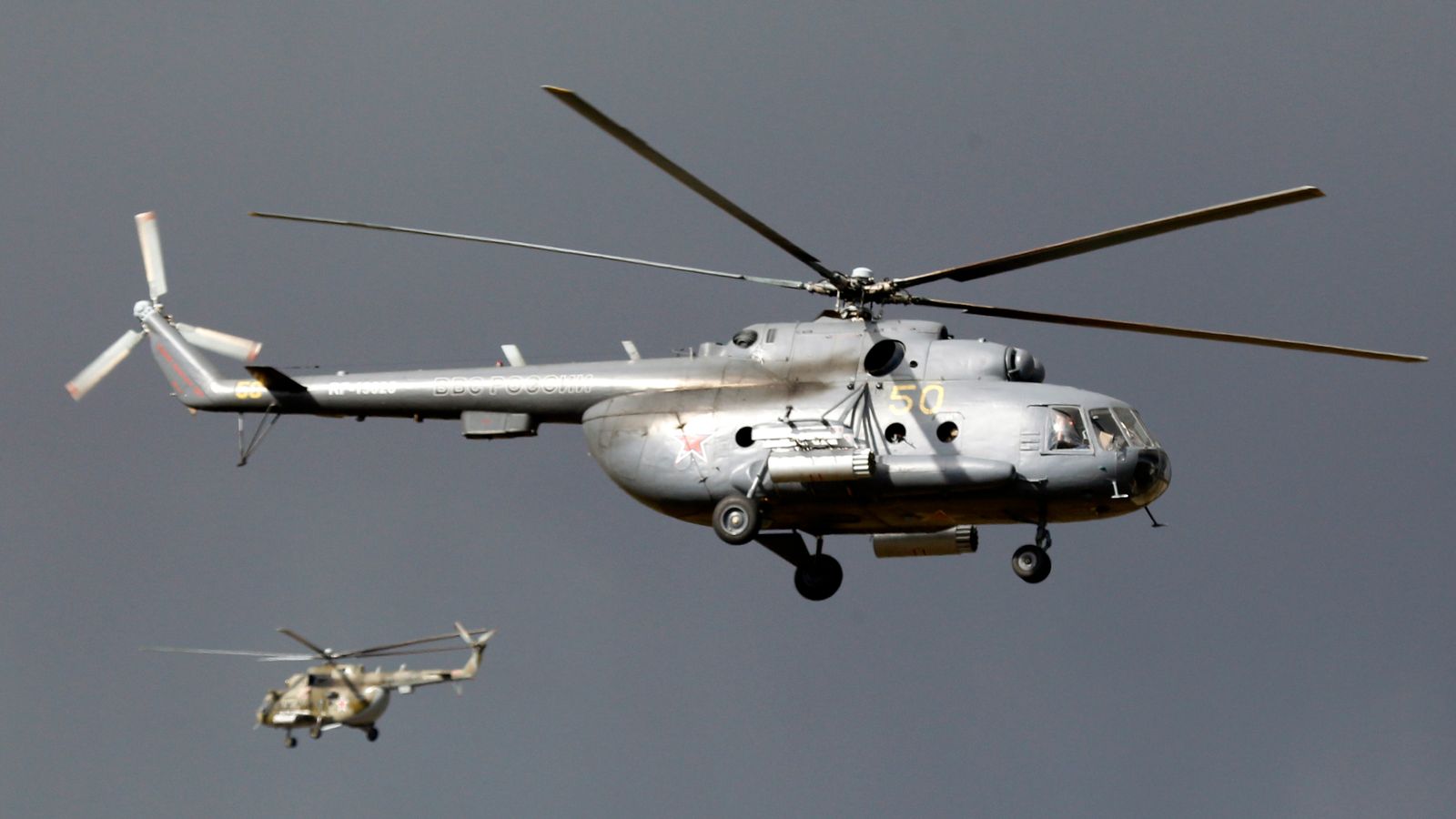 Eighteen people have died after a helicopter crashed on its way to an oil station in northern Siberia.
The Russian transport ministry said the model Mi-8 aircraft went down soon after take-off from a gas field in Turuhansk at 5.43am local time due to a collision with machinery being carried by another helicopter.
Among those killed were three members of the crew, with the other 15 believed to have been oil workers.
"The first take-off was carried out by an Mi-8 with an external cargo suspension without passengers on board," the ministry said in a statement.
"The second take-off was performed with passengers who were workers on shifts at the oil station.
"According to preliminary information, the Mi-8 carrying passengers for reasons unknown collided with the external suspension of the second helicopter after take-off. As a result it fell, was destroyed and burned."
The ministry added that it had set up a commission to investigate the crash.
Russian airline Utair has sent specialists to the scene, which is in an oil field managed by the energy company Rosneft some 1,600 miles northeast of Moscow.
According to the TASS news agency, the helicopter's black boxes have already been recovered and appear undamaged.
The crash comes four months after another fatal accident involving an Mi-8 in eastern Russia, which killed six people.
Such incidents are common in Siberia and eastern Russia, where helicopters are required to cover vast distances.
In 2016, 19 people died when another Mi-8 carrying oil workers crashed in a remote area of Siberia.
From – SkyNews