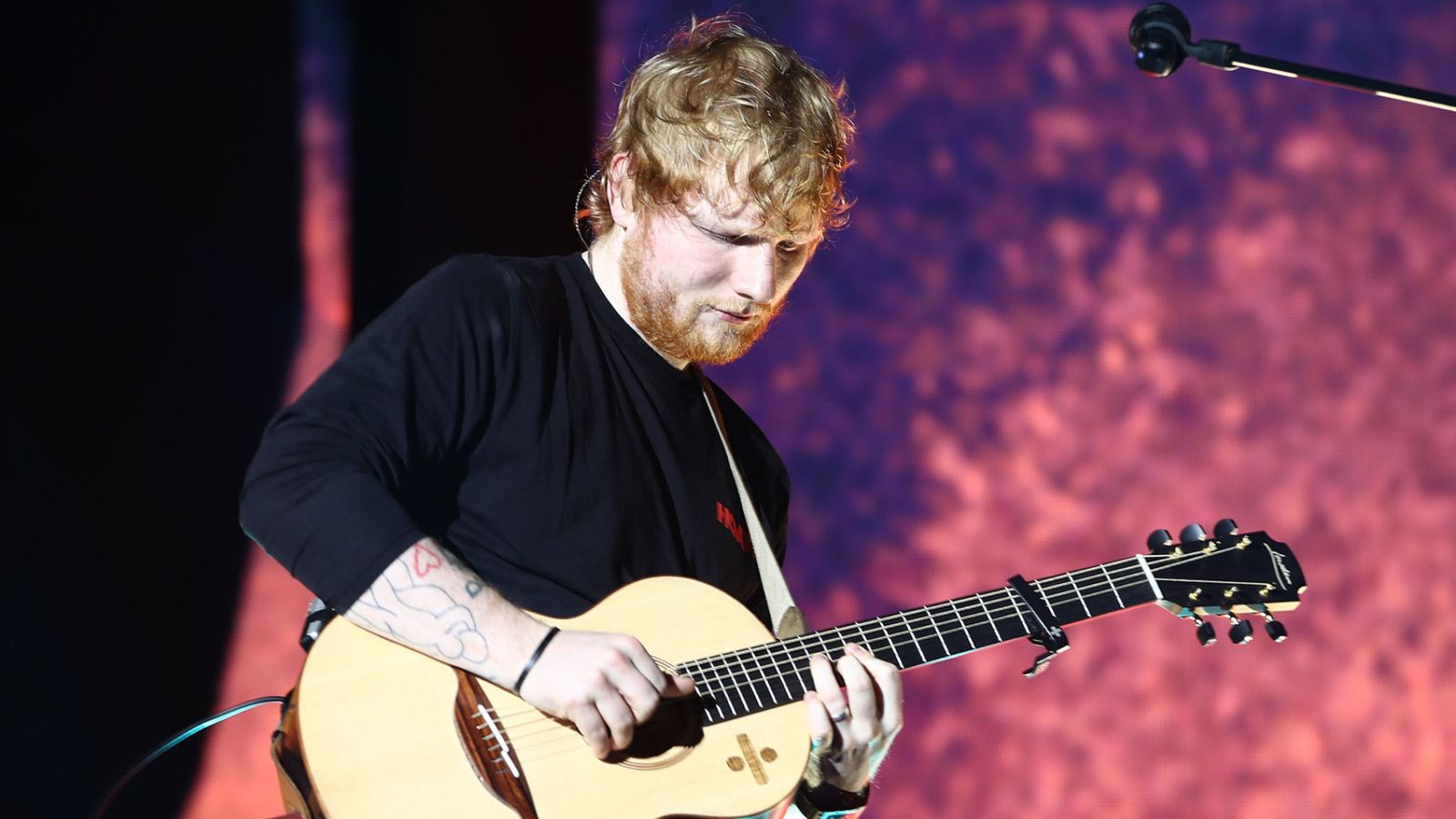 Ticket reseller Viagogo is suing Ed Sheeran's promoter over alleged fraud, accusing the company of confiscating genuine tickets from fans and forcing them to purchase new ones.
Viagogo said its lawsuit, filed in Germany, claims Stuart Galbraith and his firm, UK-based Kilimanjaro Live Ltd, defrauded fans out of several million pounds during the British singer's 2017 tour.
It alleges the promoter set up fake Viagogo booths at venues "luring fans into declaring that they were Viagogo customers. The promoter then confiscated their authentic tickets and forced fans to buy new ones".
Kilimanjaro rejected the claim, telling The Associated Press in an email it will "defend against this action vigorously and looks forward to doing so in court".
"The claims made today by Viagogo are ludicrous, laughable and most importantly totally false," Kilimanjaro said in a tweet.
The promoter called the lawsuit a "transparent attempt to deflect attention" from Viagogo's upcoming appearance before the UK parliament's Digital, Culture, Media and Sport Committee, which is looking into secondary ticketing operations.
Viagogo is facing court action by the competition watchdog for allegedly breaking consumer protection laws.
The Competition and Markets Authority (CMA) said Viagogo had failed to make changes to bring it in line with the law, despite warnings.
Three other ticket resale sites – StubHub, GETMEIN! and Seatwave – have agreed to make changes.
International company Viagogo wouldn't say why it chose Germany to file its initial suit, citing "legal reasons" but says it's the start of litigation "being taken in multiple countries".
From – SkyNews