North Korea's state media has reported that Donald Trump has "expressed his intention" to lift crippling sanctions against the country – despite the US president saying that they will remain until "nukes are no longer a factor".
Donald Trump met Kim Jong Un for a historic summit at a luxurious Singapore hotel on Tuesday, with both leaders signing a deal regarding the "complete denuclearisation of the Korean peninsula".
But it had always been Mr Kim's goal to rid his country of US sanctions and, according to the state-run KCNA news agency, that is exactly what he achieved.
Following the "meeting of the century", KCNA said Mr Trump had agreed to lift sanctions as relations improve, as well as halt US-South Korea military exercises and offer security guarantees.
:: The world laughed at Kim – it isn't laughing now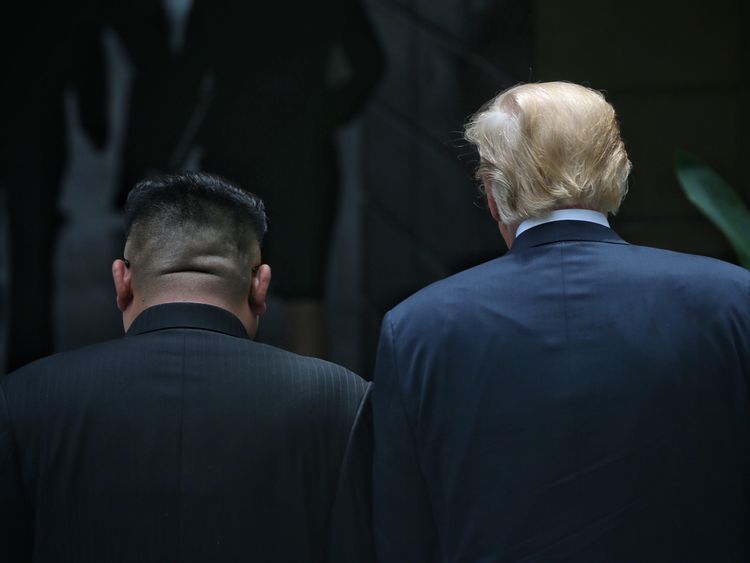 There was no US response to the report, but sanctions had not been mentioned in the statement signed by the two leaders at the conclusion of the summit.
At a news conference afterwards, Mr Trump had said he would like sanctions to be lifted but that this would not happen immediately.
The discrepancy will go some way to justifying fears expressed before the summit about the risks of having the two leaders sit down for their first meeting with no aides or advisers to record what was said.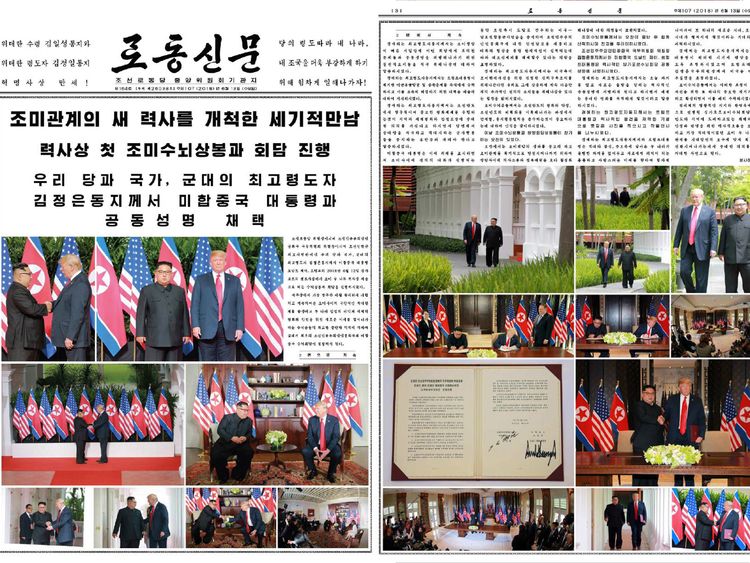 Today's six-page edition of the North Korean newspaper Rodong Sinmun has been dominated by photos of the two leaders shaking hands, strolling around the hotel together and enjoying the sort of lunch that many North Koreans could only dream of.
In the early hours of Wednesday morning, Mr Trump proclaimed that the world had "taken a big step back from potential nuclear catastrophe".
He tweeted: "No more rocket launches, nuclear testing or research!
"The hostages are back home with their families.
"Thank you to Chairman Kim, our day together was historic!"
:: Has Kim played Trump for a sucker at summit?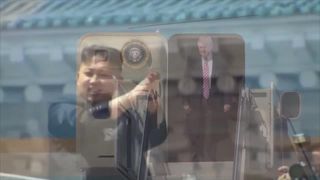 Meanwhile, North Korea's neighbours have expressed concern over Mr Trump's promise to stop joint military exercises with South Korea – drills which have long angered Pyongyang.
KCNA reported that Mr Kim had said it was "urgent" for North Korea and the US to halt "irritating and hostile military actions against each other".
The news agency's report quoted Mr Kim as saying that the two countries should commit to avoid antagonising each other and take legal, institutional steps to guarantee this.
:: 'One destiny' – Trump's bizarre video for Kim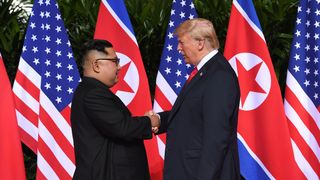 The report added that Mr Trump said he "understood" and promised to stop the exercises while the two sides were talking.
Mr Trump himself described the exercises as expensive and "very provocative". South Korea and Japan both depend heavily on the US presence in their countries as a deterrent against North Korea.
Japan's defence minister Itsunori Onodera said the joint exercises were "vital" for security, adding: "We would like to seek an understanding of this between Japan, the US and South Korea."
:: Trump's deal is at the expense of South Korea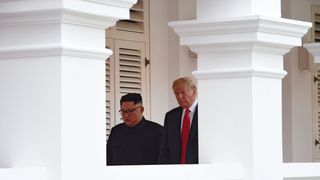 South Korea's presidential Blue House said it needed "to find out the precise meaning or intentions" of Mr Trump's statement.
With no concrete commitments for denuclearisation by North Korea and no reference to the country's terrible human rights record, many critics say the summit was a missed opportunity for the US leader.
Former US vice president Joe Biden said Mr Trump had given North Korea multiple "wins up front without getting anything in return".
Among the US concessions was attending the summit at all, giving Mr Kim the legitimacy he craves.
:: Trump's body language hinted at desperation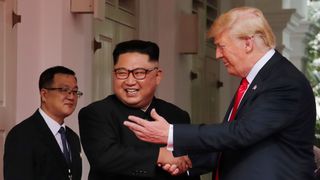 Mr Biden accused Mr Trump of taking "an inexcusable and irresponsible approach" by not being fully prepared for the meeting.
Moon Seong-mook, a former South Korean military official and current head of the Unification Strategy Centre in Seoul, said the summit had been a "win" for Mr Kim.
He added: "I am concerned that the summit between Trump and Kim will prove to be a setback in the global efforts to denuclearise North Korea and also introduce instability in the alliance between Seoul and Washington."
From – SkyNews