The bodies of 14 people have been recovered after a suspected migrant smuggling boat sank off a Greek island in the eastern Aegean.
It is believed at least four others are missing and a major search and rescue operation is under way off the island of Agathonisi, south of Samos.
Initially, the bodies of four children, one man and a woman were recovered and eight more bodies were found shortly afterwards near Agathonisi.
Three people – two women and a man – managed to reach the coast and alert authorities.
The three told rescuers they had been in a wooden boat which sank with an estimated 21 people on board. It is not clear why the boat sank.
Three aircraft, Greek navy and coastguard vessels, a boat from the European border agency Frontex and private boats were searching the area.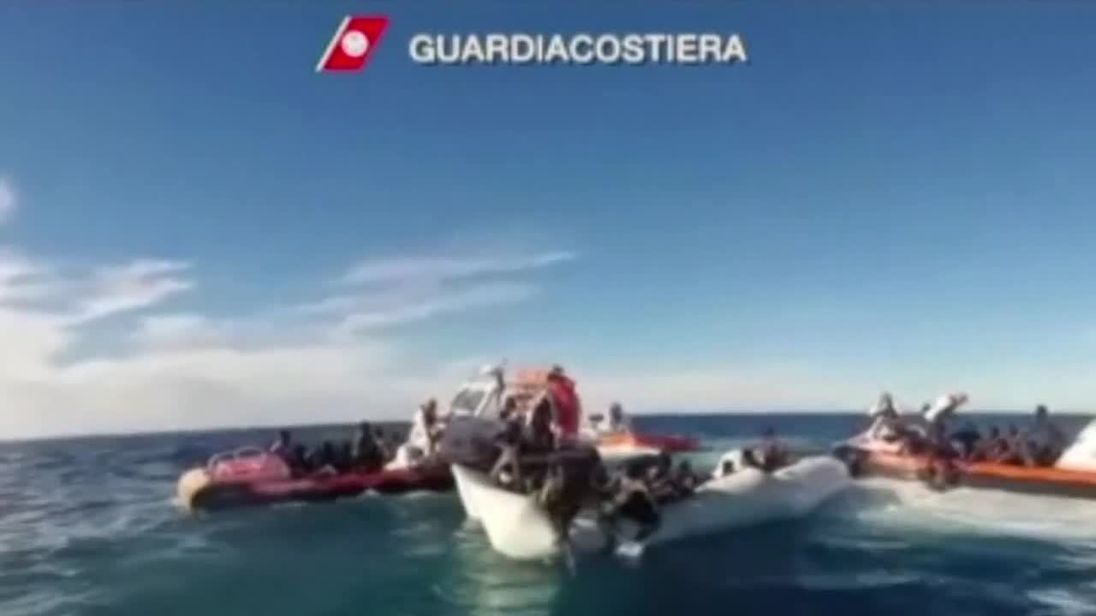 A two-year deal between the European Union and Turkey was designed to stop the flow of migrants and refugees into Europe using the popular route from the Turkish coast to the nearby Greek Islands.
But dozens and often hundreds of people continue to make the journey each week in rickety inflatable boats or other unseaworthy vessels.
Migration Minister Dimitris Vitsas said: "The latest tragedy at Agathonisi underlines in the worst and saddest way that human life cannot depend on the interests of smugglers, nor on the 'policies' of states."
The minister said that while all efforts were currently focused on the search and rescue operation, "it is clear that the solution is in providing measures for the protection of people".
He said there was a need for safe procedures for refugees and migrants while also cracking down on smuggling rings.
From – SkyNews