The British Chamber of Commerce has downgraded its near-term growth predictions for the UK economy, citing uncertainty around the country's prospective departure from the EU.
The business group is now forecasting UK gross domestic product growth (GDP) for 2018 at just 1.1%, down from 1.3%, sparked, it says, by a weaker outlook for trade and investment in the country.
It also predicted that real wage growth "would remain muted despite the historically low unemployment rate".
The BCC has also downgraded its GDP growth forecast for 2019 from 1.4% to 1.3%.
Its 2020 predictions are unchanged at 1.6%.
"Our latest forecast implies that by 2020 the UK economy will have experienced its second weakest decade of average annual GDP growth on record," the BCC said on Monday.
It added that consumer spending was also expected to remain weak, and that real wage growth will likely elude workers in the short term.
Suren Thiru, head of economics at the BCC said: "The changes to our forecast indicate that the UK economy is in for a testing period, with persistent uncertainty and the possibility of a disorderly EU exit increasingly weighing on the UK's growth prospects.
"Mounting uncertainty and the cost of doing business in the UK is likely to put a brake on investment intentions, while for exporters a combination of moderating growth in key trading markets and Brexit uncertainty are forecast to limit export activity.
"Consumer spending is unlikely to offset the predicted weakness in investment and trade with real wage growth expected to remain muted across the forecast horizon.
"A messy Brexit could further limit the extent to which the UK economy is able to grow, while the prospect of a renewed decline in sterling could increase the squeeze on consumers and businesses.
"A material broadening of global trade disputes, could also weigh further on economic activity in the UK."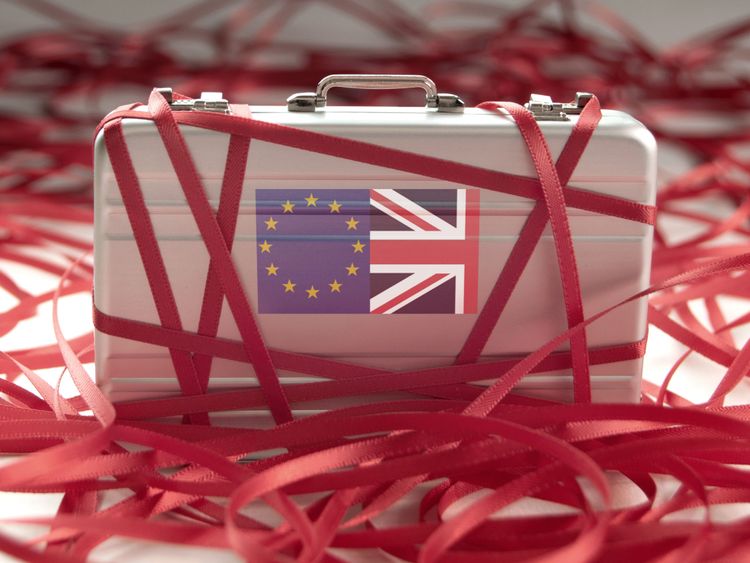 The BCC's growth rate revisions come off the back of the recent bounce-back in the UK economy, in the second quarter, following the Beast from the East cold snap in February.
The Office for National Statistics said the economy grew 0.4% in the three months to the end of June, as was widely expected, up from 0.2% in the first quarter.
In June alone, the economy gained 0.1% after a 0.3% rise in May. Annual growth picked up slightly to 1.3%.
From – SkyNews