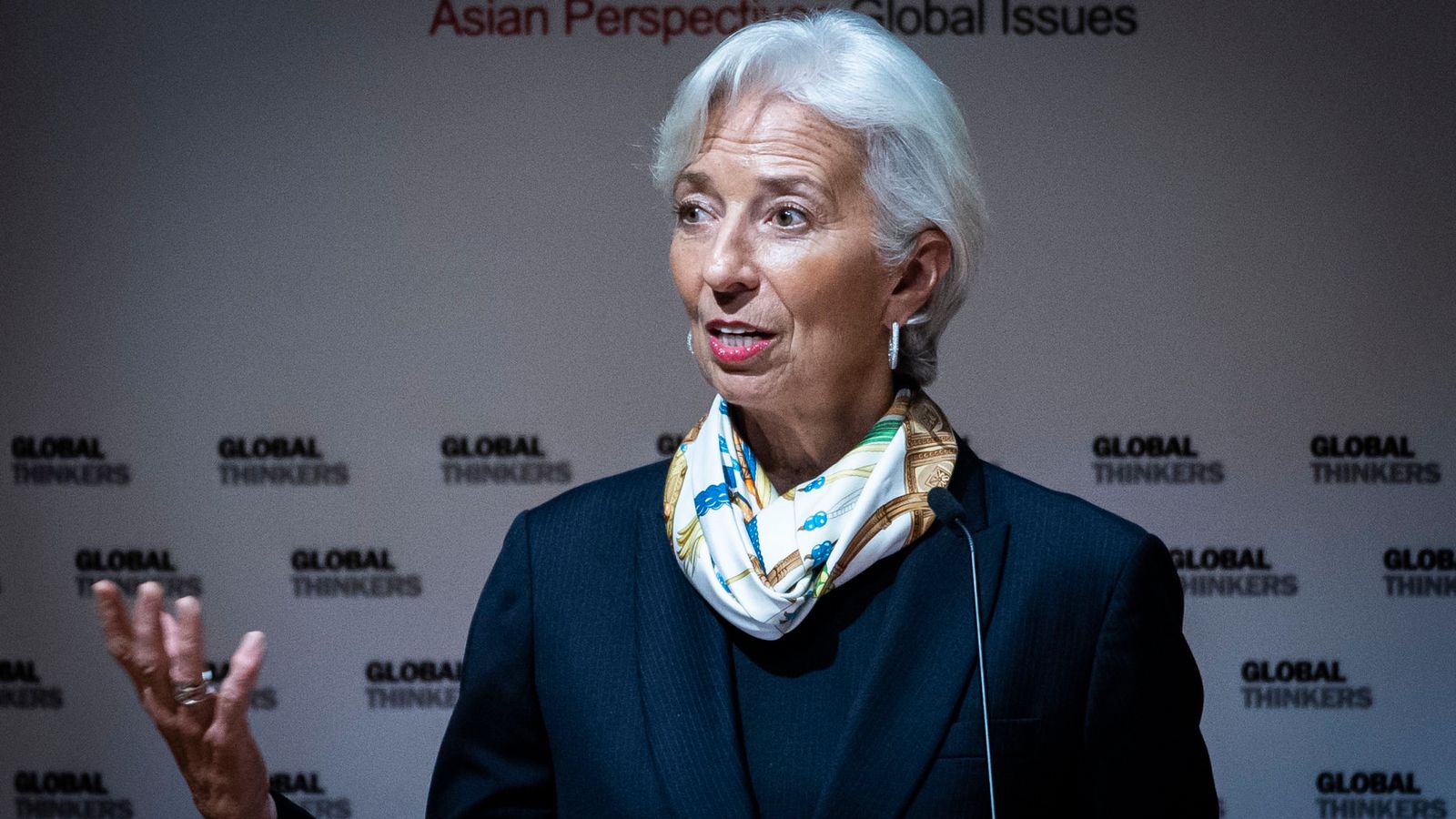 The International Monetary Fund has given a bleak assessment of the UK's prospects as the country counts down towards leaving the European Union.
Presenting a report on the UK economy to the UK Treasury on Monday, IMF managing director Christine Lagarde said that "all Brexit outcomes" will entail costs for the UK economy.
"Any Brexit deal will not be as good as the current smooth process by which goods, people and services move now," Ms Lagarde said.
The IMF boss warned that a more disruptive Brexit would lead to a "significantly worse outcome," adding that the range of Brexit issues left to prepare for was "daunting".
Ms Lagarde said that the UK would need to negotiate 63 trade deals in the event of a 'no-deal' departure from the European Union.
"That is a heck of a lot of work," she said.
Ms Lagarde said a no-deal Brexit would lead to a reduction in size of the UK economy, and that new post-Brexit trade deals were unlikely to offset the cost of leaving the EU.
This made it "critical" to reach a deal with the EU in order to avoid large costs to the UK economy, she added.
The IMF said it forecasts UK economic at 1.5% this year and next, "assuming the UK and EU reach a broad Brexit agreement."
Its projections are down from the 1.75% growth seen in the 2016/7 financial year, driven by "Brexit-related facts", it said.
Chancellor of the Exchequer Philip Hammond said the prospect of leaving the EU was "unlikely, but not impossible."
Mr Hammond warned that the country was at a "critical juncture", which should not be put at risk in the final stage of negotiations with the European Union.
From – SkyNews