All 20 people on board a vintage World War Two plane which crashed in the Swiss Alps have died, police say.
The Junker Ju-52 aircraft smashed into a mountainside near the resort of Flims in the east of the country on Saturday.
The tourist plane had been flying passengers back from a two-day trip to Locarno in southern Switzerland to its base at Duebendorf, near Zurich, when it came down.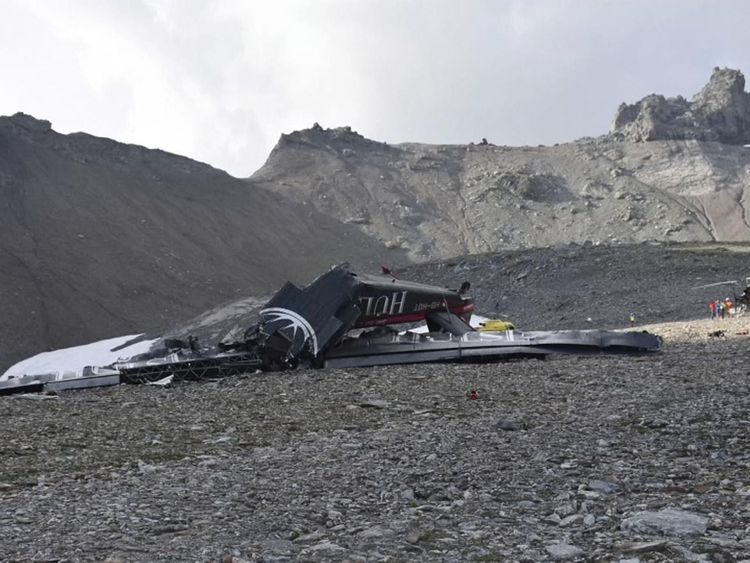 Among the victims were 17 Swiss, and three people from the same Austrian family, including a couple and their son.
The propeller plane, operated by Swiss company Ju-Air, appeared to have hit the ground almost vertically and at high speed, said the country's transportation safety investigation board.
Photos from the scene showed the crumpled wreckage lying on the mountain, with only the upside-down tail mostly intact.
Police spokeswoman Anita Senti told reporters that it was with "sad certainty" that "the 20 people aboard perished", including three crew members.
The plane, which was built in Germany in 1939, crashed into the Piz Segnas mountain around 2,450 metres (8,000ft) above sea level.
The area is popular with hikers and includes a glacier.
Officials have said they were not aware of any distress call coming from the aircraft before the tragedy.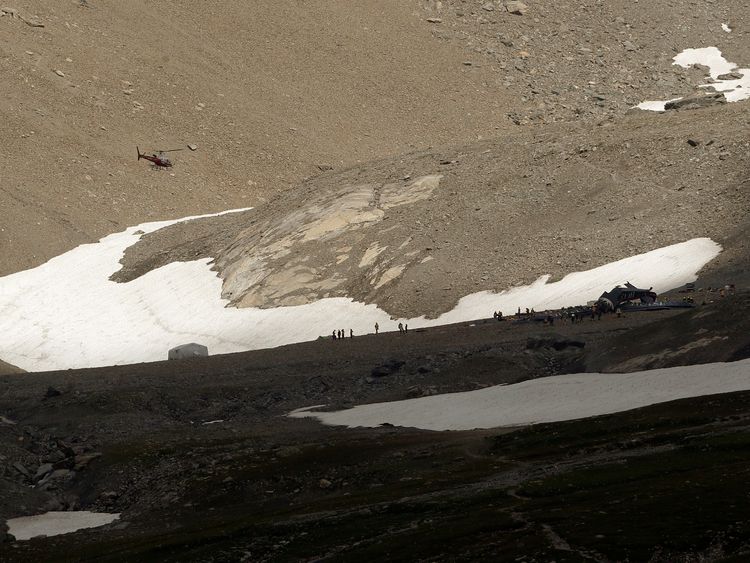 Unlike modern aircraft, the plane is not believed to have crash-resistant cockpit voice and data recorders.
The Junker was not thought to have collided with another plane or an obstacle, and there was no indication of foul play or that it broke up before coming down.
Following the crash, Ju-Air, which operates two other Ju-52s, suspended flights until further notice.
The planes are former Swiss military aircraft that were retired by the air force in 1981.
From – SkyNews