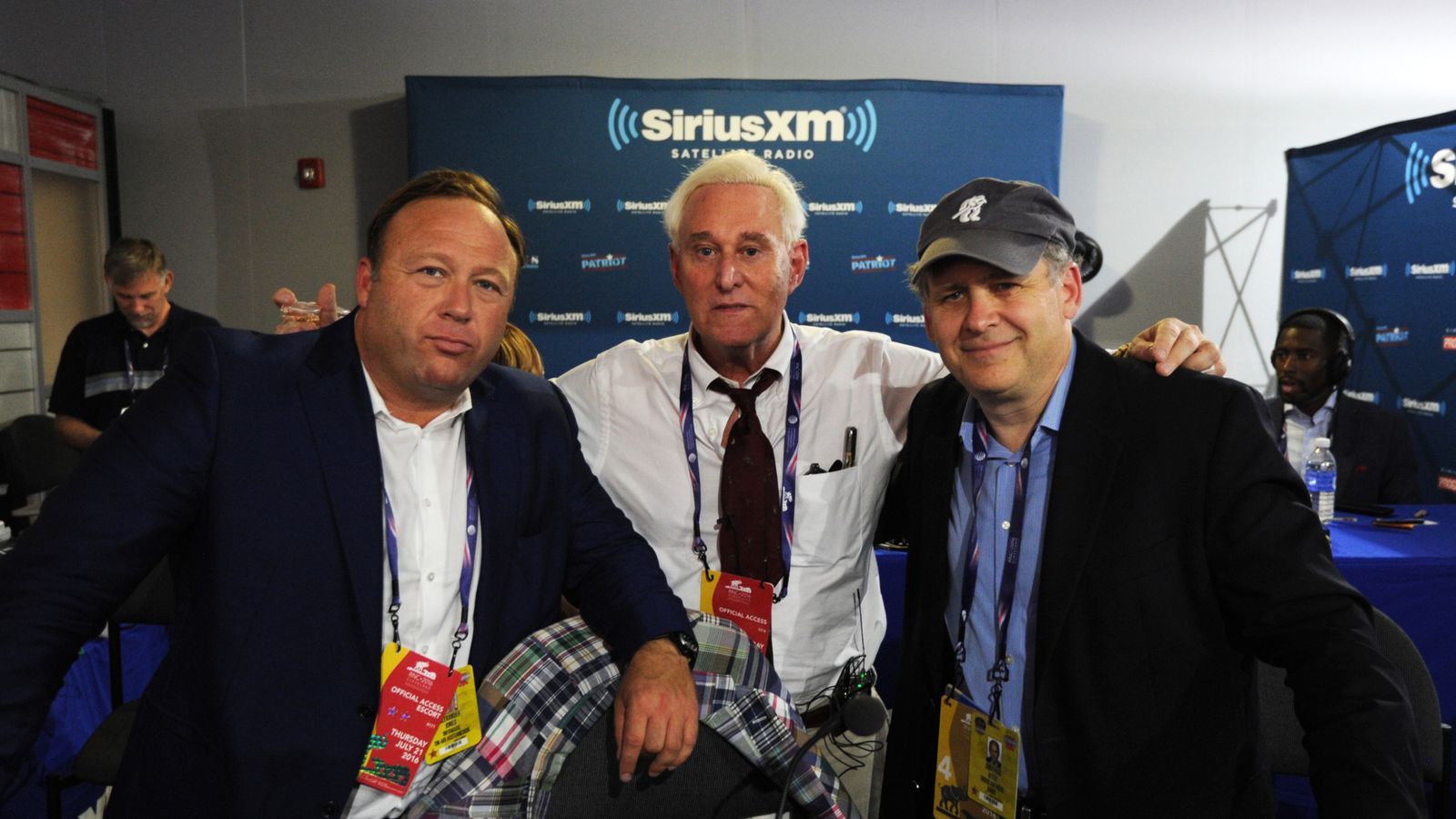 Despite a range of technology companies having banned conspiracy theorist Alex Jones, the far-right presenter remains on Twitter.
Jones and his media organisation Infowars were banned on iTunes by Apple on Monday, shortly followed by removals on Spotify, Facebook and YouTube, all for community rules violations.
However, his account and those associated with him are currently still available on Twitter and hold verified ticks, which have been accused of lending gravitas to far-right users.
Infowars produces podcasts and videos featuring Jones, who is currently being sued by the families of victims of the Sandy Hook Massacre, whom he alleged were part of a hoax constructed to legitimise gun control laws.
Explaining why Infowars was banned, Spotify stated: "Due to repeated violations of Spotify's prohibited content policies, The Alex Jones Show has lost access to the Spotify platform."
Facebook said: "As a result of reports we received, last week, we removed four videos on four Facebook Pages for violating our hate speech and bullying policies."
It explained that the reports regarded content "glorifying violence" and "using dehumanising language to describe people who are transgender, Muslims and immigrants" in breach of its community standards.
YouTube said: "All users agree to comply with our Terms of Service and Community Guidelines when they sign up to use YouTube.
"When users violate these policies repeatedly, like our policies against hate speech and harassment or our terms prohibiting circumvention of our enforcement measures, we terminate their accounts."
Commenting on Twitter following the bans, Jones claimed he was being censored by a conspiracy funded by "communist China" to target "nationalists, conservatives, libertarians and Christians".
The official Twitter account of UKIP tweeted its support of Infowars, following a recent influx of right-wing social media activists.
A Twitter source told Sky News that the company had not seen the same offending material which had been posted on other social media sites also posted on Twitter.
They added that while Jones' account and those associated with Infowars were not currently considered to be in violation of the company's rules, Twitter would take action if this changed.
Unlike other social media platforms, Twitter has stressed being an "open platform" and promoting "healthy conversations", said the source at the company – who could not comment officially.
They said that the replies to Infowars' tweets showed people offering counter-narratives to its conspiracy theories and contributing positively to public discourse.
From – SkyNews