A US airline employee who stole an empty plane from an airport and crashed it into nearby island has been described by police as "suicidal".
Witnesses filmed the Horizon Air 76-seater plane performing loops and being chased by two F-15 military jets near Seattle-Tacoma International Airport in Washington state before it crashed in dense woodland on Ketron Island.
The suspect was identified as a 29-year-old Pierce County resident and ground service employee who helps direct aircraft to gates.
The pilot's condition is not yet known, but police say the "fiery crash" made it likely that it was "probably not a good condition."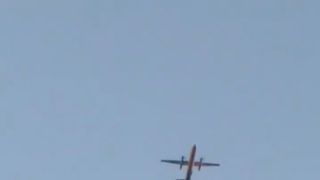 The sheriff's office said they believed the crash was caused by "doing stunts in air or lack of flying skills".
It added: "This is not a terrorist incident. Confirmed info.. this is a single suicide male. We know who he is. No others involved."
The F-15 fighter jets were scrambled from Portland and "made it within a few minutes of theft of plane", according to the sheriff's office.
One witness filmed the plane doing a large loop-the-loop, which they first thought was part of an air show rehearsal.
John Waldron told CNN: "I started to capture video, just because I thought it was, kind of bizarre… [The plane did] "a complete loop… I couldn't believe he recovered."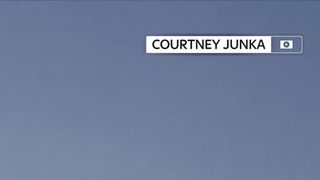 Mr Waldron said the plane at its lowest point was no more than 100ft (30.5m) above the water.
He says the pilot then "pulled pretty much straight up and kind of at an angle", adding he "somehow he got it levelled back off and then made his way down toward the island."
As Mr Waldron was preparing to "run and take cover", he says he looked back and "saw a bright, pinpoint area of flame".
Audio exchanges between an air traffic controller and the pilot have been released.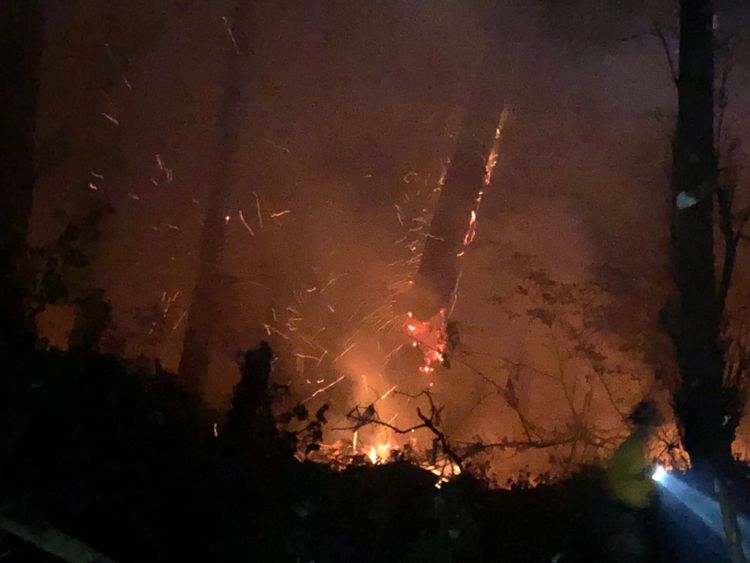 In one, the controller can be heard telling the pilot: "What we don't want to see is you get hurt or anyone else get hurt, so like I said, if you want to land, that's probably the best way to go."
The pilot – who has not yet been formally named but is addressed as "Rich" in the recordings – says he's "got a lot of people that care about me" and that he was "just a broken guy".
Pierce County Sheriff Paul Pastor described the incident as a "joyride gone terribly wrong", adding that the pilot "did something foolish and may well have paid with his life".
While firefighters have successfully contained the blaze, their progress has been hindered due to a water shortage on the island.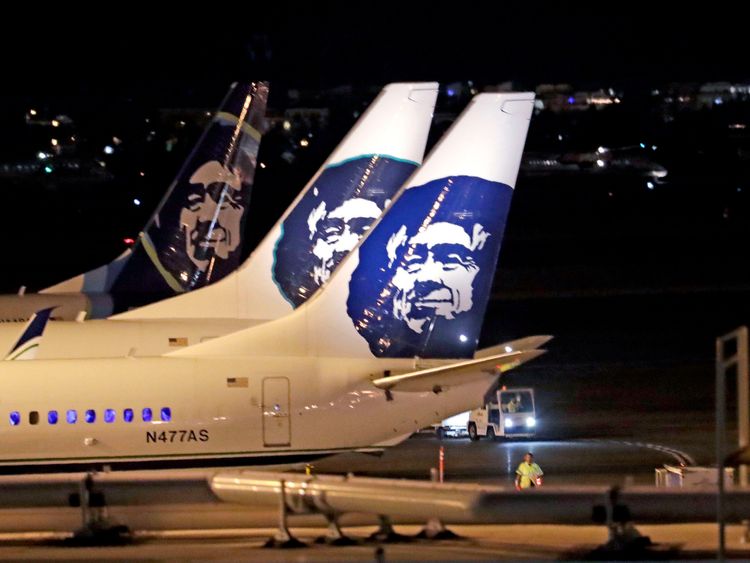 Seattle-Tacoma International Airport officials grounded flights temporarily during the drama but later said normal operations had resumed.
Questions are now being asked as to how the man managed to gain entry to the plane, successfully taxi it down the runway and fly it for around 50 minutes before crashing.
The Seattle FBI are now understood to be on the scene and have taken over the investigation.
:: Anyone feeling emotionally distressed or suicidal can call Samaritans for help on 116 123 or email [email protected] in the UK. In the US, call the Samaritans branch in your area or 1 (800) 273-TALK.
From – SkyNews