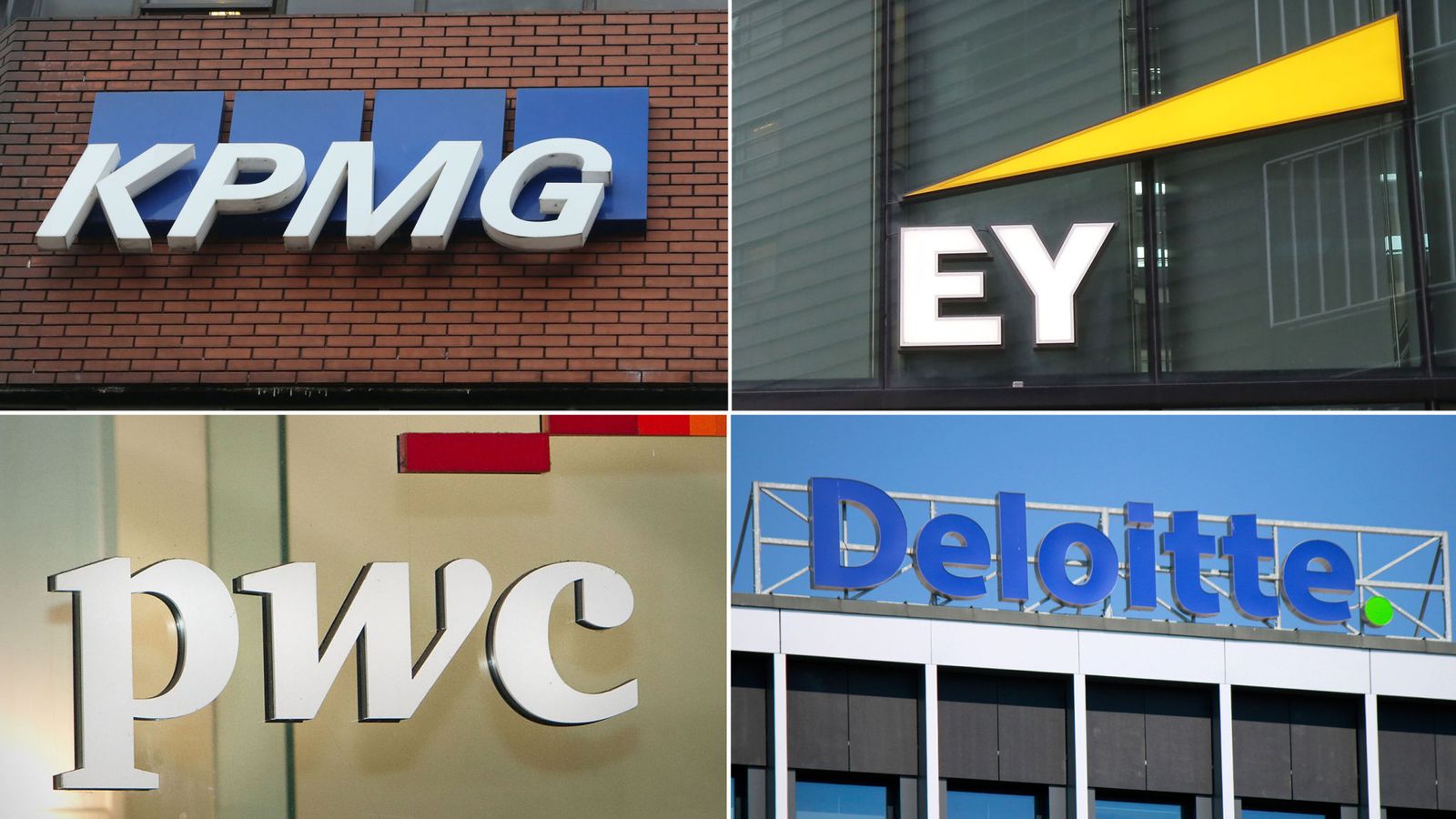 Britain's competition watchdog has launched a fast-track review into the audit sector after concerns raised following the collapse of construction giant Carillion.
The Competition and Markets Authority (CMA) will look at the dominance of the "big four" accounting giants Deloitte, KPMG, EY and PwC in checking the books of the UK's largest companies.
It will study how easy it is for businesses to switch auditors and whether the big four are seen as "too big to fail", potentially threatening long term competition.
The CMA – which plans to issue provisional findings before Christmas – is also set to look at whether it is right that big companies, rather than investors, pick their own auditor.
It said the review would examine concerns that the sector "is not working well for the economy or investors" and whether it is "competitive or resilient enough to maintain high quality standards".
The watchdog said it followed growing concerns about audits "in particular following the collapse of construction firm Carillion and the criticism of those charged with reviewing the organisation's books" as well as recent poor results from reviews of audit quality.
CMA chairman Andrew Tyrie said: "If the many critics of the audit process are right, it is not just the companies which buy audits that lose out; it is the millions of people dependent on savings, pension funds and other investments in those companies whose audits may be defective."
The watchdog said that if it found evidence that the market was not working well it would "scrutinise all proposals for tackling them".
The big four faced heavy criticism and calls for their break-up after the collapse of Carillion – which employed 19,000 people in the UK – earlier this year.
MPs from two select committees said the debacle had "exposed the UK's audit market as a cosy club incapable of providing the degree of independent challenge needed".
They found that the accounting firms – which also provide lucrative consulting services to big clients – had earned £71.6m in Carillion-related work since 2008.
Five years ago the Competition Commission, the CMA's predecessor, had recommended that Britain's top 350 listed companies should put their audit work out to tender every decade.
But the result has often simply been for big businesses swap from one big four accountant to another.
The CMA said the largest UK companies "still turn almost exclusively to one of them when selecting an auditor to review their books".
Business secretary Greg Clark welcomed the latest review, saying: "I would encourage the CMA to be ambitious in its thinking and move swiftly on this issue."
The Financial Reporting Council (FRC), the sector's regulator, welcomed the announcement. The FRC is itself already being subjected to an independent review.
Meanwhile, the FRC announced on Monday that it was working with the CMA to consider whether the big accountancy firms should be banned from supplying consultancy services to clients they audit.
From – SkyNews