More than 300 people have been injured after a wooden pier collapsed at a music festival in Spain.
Five people were left seriously hurt after the 30 metre-high (98ft) platform gave way at the O Marisquino festival in the northwestern city of Vigo.
Many of those caught up in the collapse fell into the sea below.
Two of those seriously injured were children, news service Faro de Vigo reported.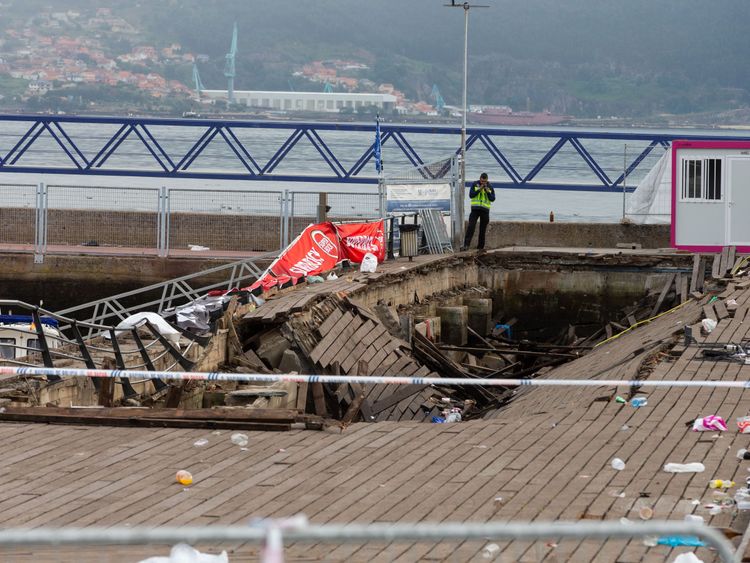 It added that some affected suffered traumatic brain injuries, but did not specify their age or genders.
Authorities have confirmed that 313 people were injured in the collapse.
The festivalgoers were watching Mallorcan rap artist Rels B when the structure gave way just before midnight local time (11pm BST) on Sunday, Vigo mayor Abel Caballero told reporters at the scene.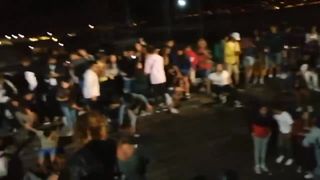 He added: "The causes have yet to be determined. Everything indicates that no one is trapped underneath."
Wooden boards cracked along a central section of the walkway before people tumbled into the water, emergency services have said.
Professional divers have reportedly searched the waters to make sure nobody is still trapped.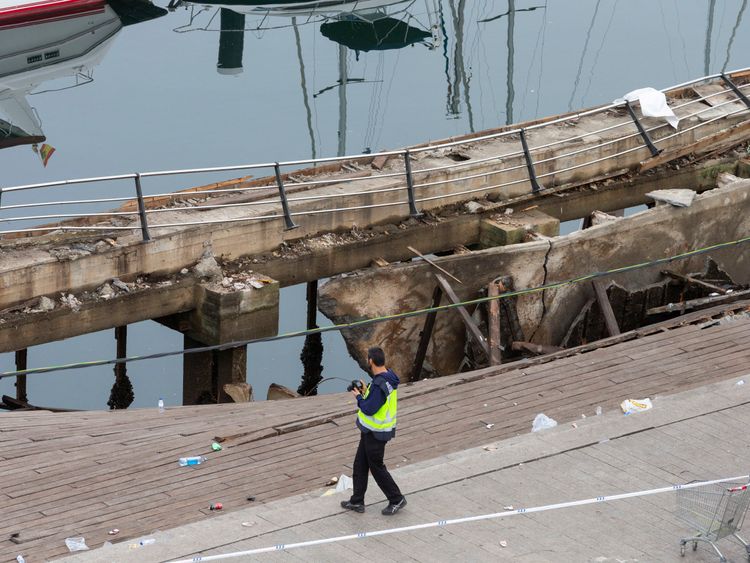 Footage emerged showing Rels B on stage before people can be heard screaming as the platform collapses.
Witnesses told Spanish media that people struggled to scramble to safety from the under the debris of the failed structure.
A unnamed 16-year-old boy, who was on the promenade at the time of the collapse, told Faro de Vigo: "We were all on the catwalk and suddenly everything opened, I fell on top of people and people fell on top of me."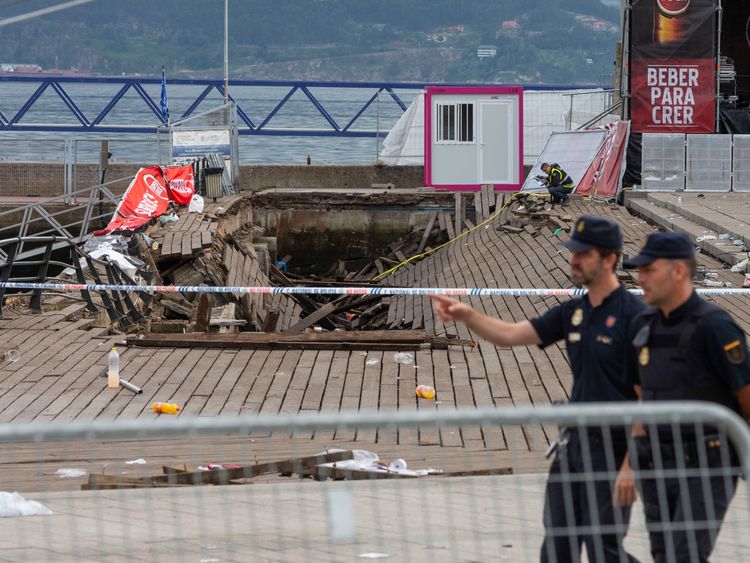 He added: "They hit me in the head, then a container fell, I tried to get out, someone helped me, I think.
"Two people, one of them was a friend of mine who was not able to get out, the container was falling on us and we were trying to hold it in."
Three of those seriously injured were reportedly admitted to the Alvaro Cunqueiro hospital, while two were taken to the Povisa hospital, both in Vigo.
Emergency services were said to still be on the site at 2am.
From – SkyNews