Members of the Northern Ireland Assembly will have their salaries cut by over £13,000 until an executive is restored, it has been announced.
Stormont has been without a power-sharing government since January 2017.
Karen Bradley, the Northern Ireland secretary, said the country was "stalling" without devolved government and that local people were "suffering" because of a lack of decision-making.
She confirmed the cut would take place in two stages, starting in November.
Staff working for politicians in Stormont will have their pay rate protected.
It will see salaries slashed from £49,500 down to £35,888, in line with a recommendation by former Assembly chief executive Trevor Reane.
NI Assembly members have their salaries temporarily cut until an executive is restored.

Karen Bradley says the people of Northern Ireland are suffering while Assembly members fail to form an executive.

Read the full story here: https://t.co/BvPhOXFIJ0 pic.twitter.com/s8Z59LmHvf

— Sky News Politics (@SkyNewsPolitics) September 6, 2018
"While Assembly members continue to perform valuable constituency functions, it is clear that during any such interim period they will not be performing the full range of their legislative functions," Ms Bradley told MPs on Thursday.
"So, in parallel, I will take the steps necessary to reduce Assembly members' salaries."
She added: "I do not think MLAs' staff should suffer because of the politicians' failure to restore an executive."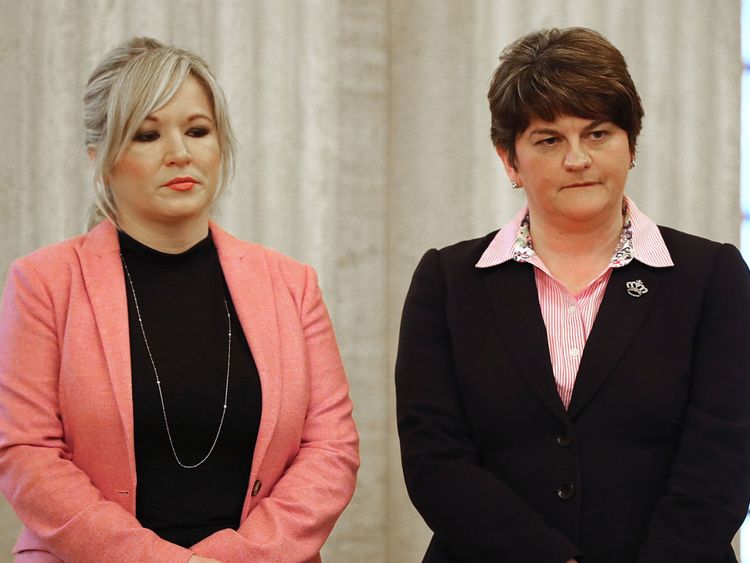 It is the last move by Westminster to force the major political parties in Northern Ireland to get back round the negotiating table and agree a power-sharing deal.
Last year, Bill Clinton, the former US president and a powerful broker behind the Good Friday Agreement, travelled to meet the leaders of Sinn Fein and the DUP in a bid to break the deadlock.
The latest round of talks collapsed in July, but both sides agreed to try again after the summer.
More follows…
From – SkyNews