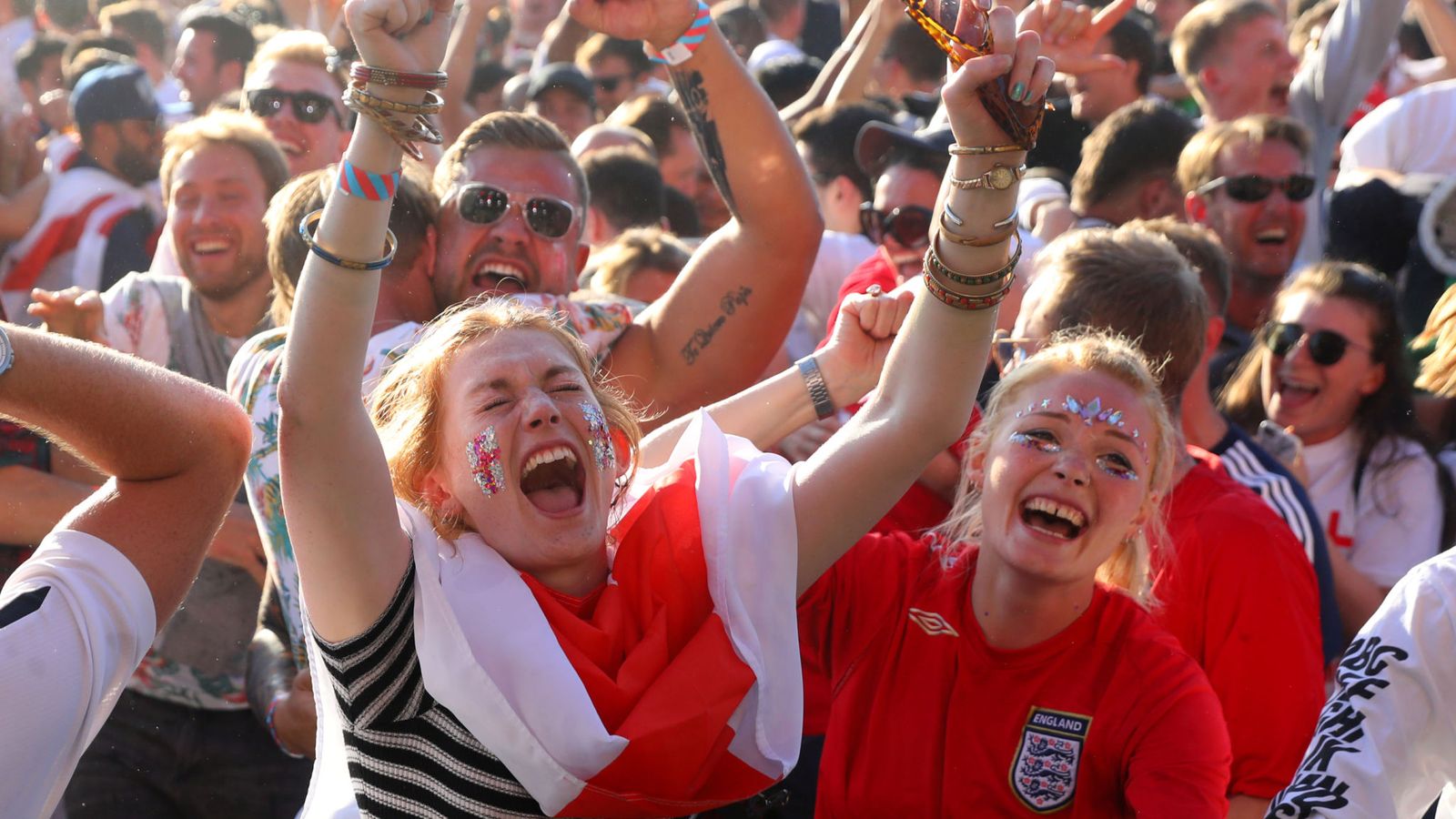 The UK economy grew at its fastest pace in almost a year in the three months to July thanks to stronger consumer spending during the World Cup and summer heatwave.
Gross domestic product in the three months to July rose 0.6% compared to the previous three months, according to the Office for National Statistics (ONS).
The pace of growth picked up from the 0.4% experienced in the three months to June. The economy grew 0.3% in the month of July, up from 0.1% in June.
Consumers who had been squeezed by rising inflation after Britain's decision to leave the European Union spent more money in bars and restaurants as England progressed to the semi-final stages of the World Cup.
The services sector, which represents about 80% of the British economy, rose 0.6% and construction gained 3.3%.
Rob Kent-Smith, head of GDP at the ONS, said: "Services grew particularly strongly, with retail sales performing well, boosted by warm weather and the World Cup.
"The construction sector also bounced back after a weak start to the year.
"However, production fell back, with manufacturing again slipping a little while energy generation and supply fell due to reduced demand.
"The dominant service sector again led economic growth in the month of July with engineers, accountants and lawyers all enjoying a busy period, backed up by growth in construction, which hit another record high level."
The latest data will vindicate the Bank of England's decision to raise rates in August. It had argued the sharp slowdown witnessed at the beginning of the year was a temporary blip, mostly down to a cold snap.
"Far from running out of steam UK activity has picked up after a very poor start to the year," Ian Stewart, chief economist at Deloitte, said.
"Monthly data is choppy, but this pickup shows that the UK is entering the crucial phase of the Brexit talks in better shape than seemed likely six months ago."
Yael Selfin, chief economist at KPMG UK, said: "Uncertainties and risks around Brexit are likely to make the Bank of England particularly cautious during the critical months ahead.
"We expected a pause before interest rates are raised by 0.25% in November 2019 to 1%.
"If Brexit negotiations fail, we expect rates to be cut to at least 0.25%, along with additional measures to ease any significant pressure on the banking sector."
From – SkyNews