Water is being pumped out of a flooded cave in Thailand in a bid to extract 12 boys and their football coach trapped inside.
The boys, aged 11-16, and their 25-year-old coach were found deep inside the cave on Monday, nine days after they went missing following a football game on 23 June.
Rescuers are battling against the clock to beat monsoon rains expected on Saturday, and have managed to reduce water levels in the cave by around 40%.
But parts of the passageway leading to where the boys and coach were found are still flooded all the way to the ceiling – leaving diving out of the cave the only option for survival.
Sky News' Asia Correspondent Alex Rossi, reporting from outside the Tham Luang Nang Non cave complex, said rescuers have been pumping out "huge amounts of water".
"Around 40% of the water has now receded – about 1.5km – a bit less than a mile into the cave.
"They are trying to get more of that water out so that those boys can scramble out, walk and perhaps do a little diving."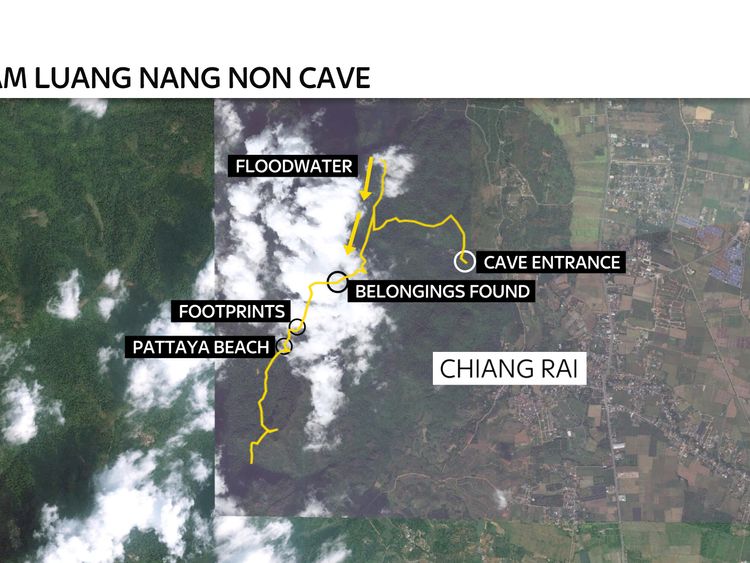 If that fails, they will have to "put those full face masks on and go through – which is going to be extremely difficult," he added.
"The Monsoon rains are due on Saturday – which would mean all of those efforts to pump out the water would be for nothing".
Chiang Rai provincial governor Narongsak Osatanakorn said the weather was the biggest concern for rescuers, adding: "We can't risk having the flood back into the cave."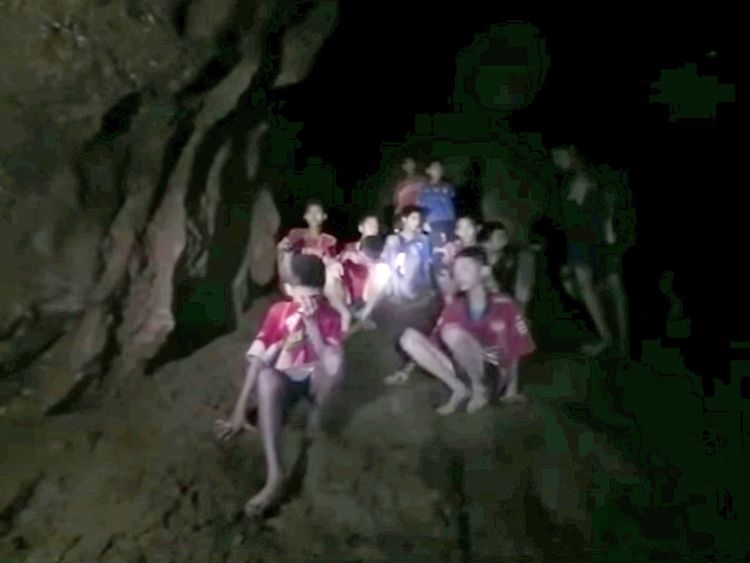 Mr Osatanakorn said that not all 13 may be extracted at the same time depending on their condition, and revealed that the boys have been practising wearing diving masks and breathing.
They are not thought to have attempted any practice dives.
The Thai navy Seals are in charge of extraction plans, with the help of dive teams from Britain, America, Australia and Asia.
Officials hope to get the boys out as soon as possible before the heavy rainfall, which could lead to water levels rising again.
If the draining effort sufficiently lowers the water level of the passageway leading to the boys and their coach, they could keep their heads above water and would not need to rely on scuba apparatus on their way out.
It has been three days since the boys were discovered.
They are currently being taken care of by seven members of the Thai Seals, including medics, who are sitting with them in the cave.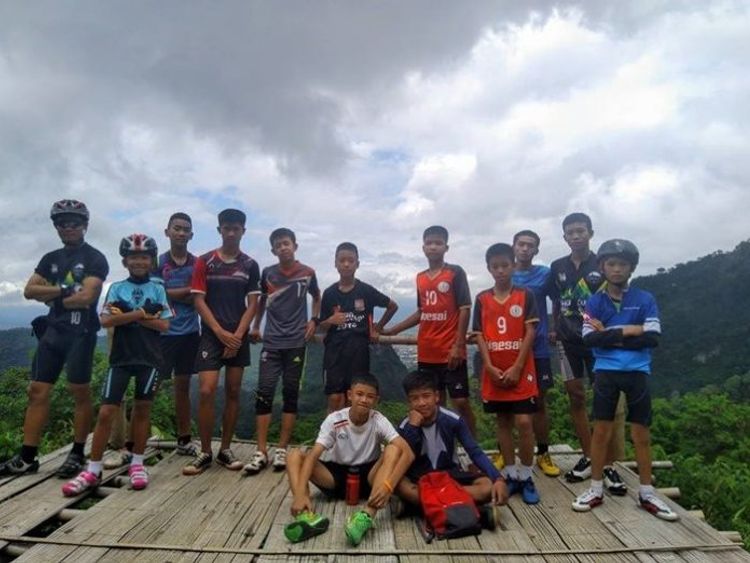 The boys, who are in a stable condition, have asked for an update on the World Cup in Russia.
They wanted to know "which team qualified", a member of the SEALs said.
"The big teams are already out," another member told them.
From – SkyNews