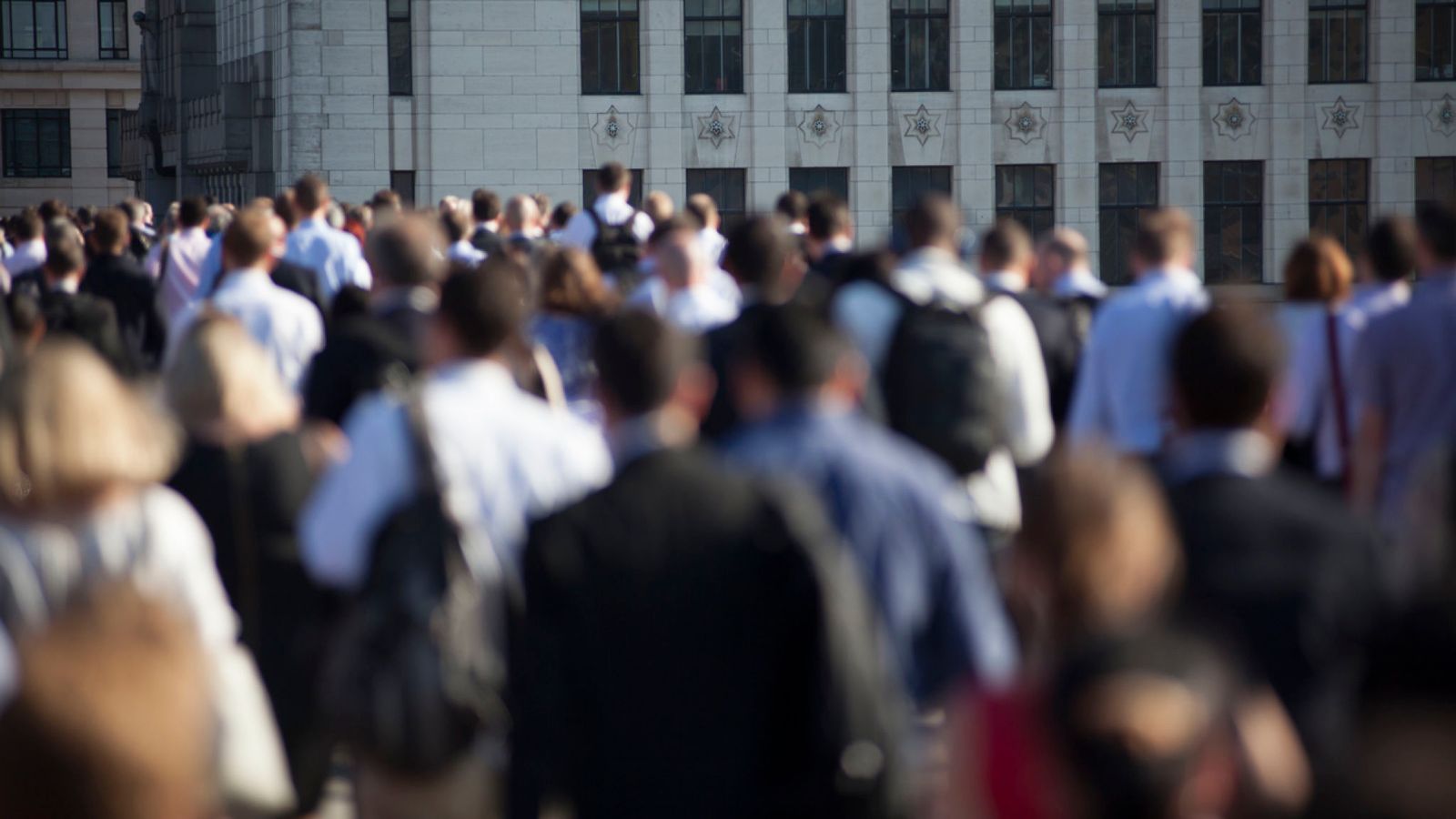 British workers pay growth rose at the fastest pace in three years as businesses struggled to hire staff, official figures show.
Average weekly earnings excluding bonuses rose by 2.9% in the year in the three months to July, the fastest since March, up from 2.7% in the previous three month period, the Office for National Statistics said.
In the month of July, wage growth rose 3.1%, the most since the three months to July 2015.
The growth in pay will be welcomed by households, which have seen wages squeezed in recent years. Inflation is currently at 2.4% in the three months to July.
Employment increased by 3,000 in the three months to July to 32.4 million, giving a rate of 75.5%, which was slightly lower than the 75.8% recorded in the previous three month period.
The number of people classed as economically inactive, including students, those on long-term sick leave, taken early retirement, or who have given up looking for work, rose 108,000 on quarter to 8.76 million in the last three months, giving a rate of 21.2%.
Unemployment fell by 55,000 over the period to 1.36 million, giving a jobless rate of 4% – the lowest level since the mid 1970s.
David Freeman, the head of labour market statistics at the ONS, said: "With the number of people in work little changed, employment growth has weakened.
"However, the labour market remains robust, with the number of people working still at historically high levels, unemployment down on the year and a record number of vacancies.
"Meanwhile, earnings have grown faster than prices for several months, especially looking at pay excluding bonuses."
Andrew Wishart, UK economist at Capital Economics, said: "The labour market figures suggest that competition for workers is finally starting to provide greater support to wages.
"The slowdown in total pay growth in May and June was reversed in July. Wage growth excluding bonuses reached a three-year high."
Although the latest data vindicates the Bank of England's decision to raise interest rates in August, it is unlikely to lead to more increases as Britain exits the European Union.
"Despite today's increase in wage growth, we still think that the MPC will hold off raising interest rates again until the near-term uncertainty due to the Brexit negotiations is resolved," Mr. Wishart said.
From – SkyNews