Britain's ambassador to Russia has been summoned to the country's foreign ministry for talks, amid the ongoing diplomatic fallout after the Sailsbury spy poisoning.
Laurie Bristow did not give details about his talks with ministers as he left the government building on Friday.
However, the foreign ministry confirmed the UK had been given one month to cut its diplomatic mission to Russia to the same size as the Russian mission to Britain.
Mr Bristow told reporters: "I have just had a further discussion with the foreign ministry in Moscow about measures both sides have taken after events in Salisbury.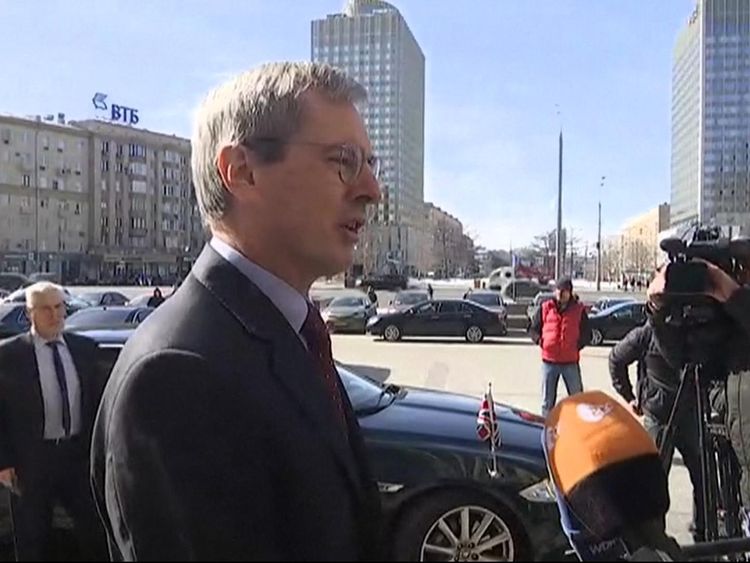 "I am not going to go into details… but we will study what we have been told and make our decisions accordingly."
He added: "It is important to remember why this crisis has arisen in the first place.
"It's the use of a chemical weapon on the streets of the United Kingdom that has threatened the lives of a number of people in my country. We asked certain questions of the Russian state and have not received adequate answers.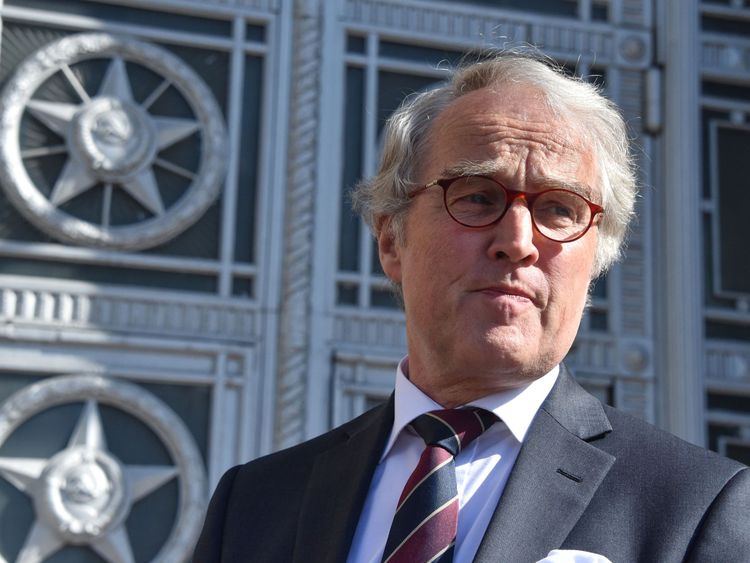 "What you have seen in recent days, the action taken by a couple of dozen countries, is the depth of concern about the damage this has caused to international security."
It comes as Russia faces mass expulsions of its diplomatic staff around the world, with more than 150 sent back from 25 countries, and NATO.
Ambassadors from Germany, Italy, Poland and France were also summoned to the ministry on Friday for talks.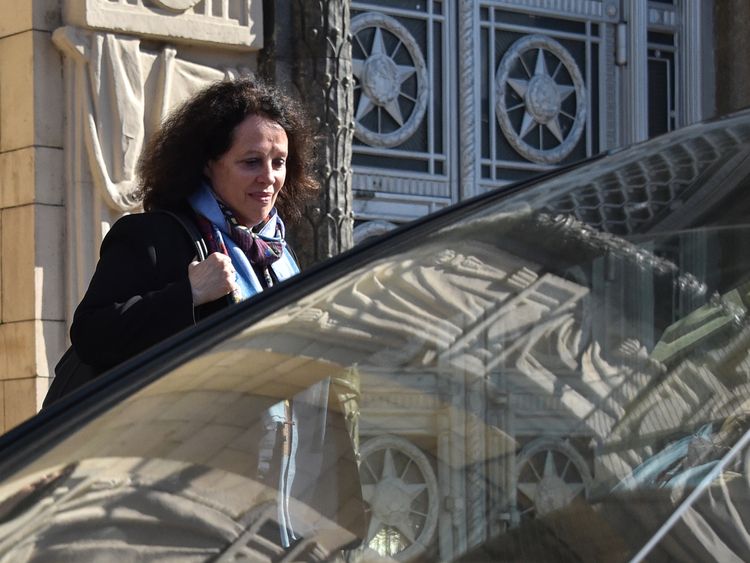 The ministry said it was summoning the envoys of countries which had taken "unfriendly steps" since the attack on Sergei Skripal and his daughter Yulia.
Retaliatory measures were announced to ambassadors, with Italy told it would lose two diplomats, and Finland to lose one.
Other countries are expected to find out throughout the day how their own diplomatic missions will be affected.
The German ambassador said they were open for dialogue with Russia, but said the country "must respond" to allegations about the Skripal poisoning.
Russia has said it will respond by expelling the same number of diplomats from each country.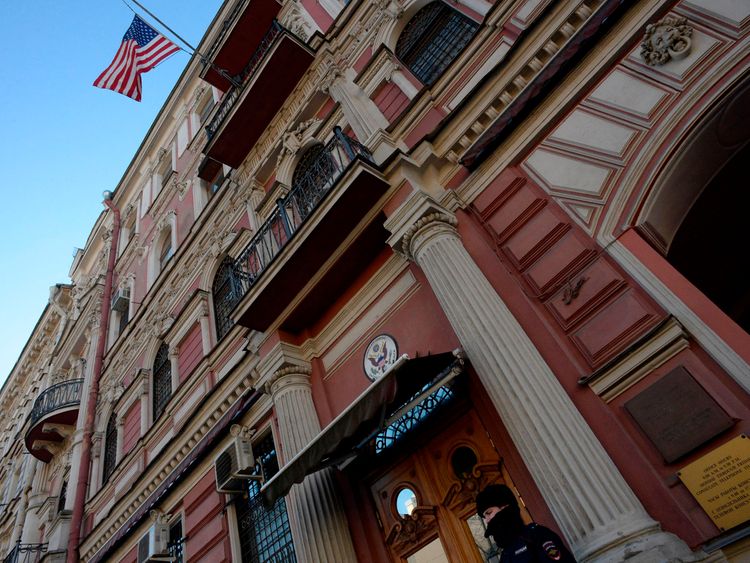 The US Consulate in St Petersberg will also close and 60 diplomats have been expelled.
Ms Skripal is understood to be conscious and talking having been poisoned with novichok while visiting her father in Salisbury.
Police are treating the attack as attempted murder.
Mr Skripal, a former Russian spy, has been in a critical condition since 4 March.
From – SkyNews