A dog that looked like a "burned, shaggy rug" has been found hiding amid the aftermath of the deadly fire in Mati, Greece.
The poodle-cross was singed yellow, had burned eyelashes and was having trouble breathing when it was discovered in what is believed to be an outdoor oven.
Last week's fire in Mati was one of two which broke out near Athens, killing around 90 people.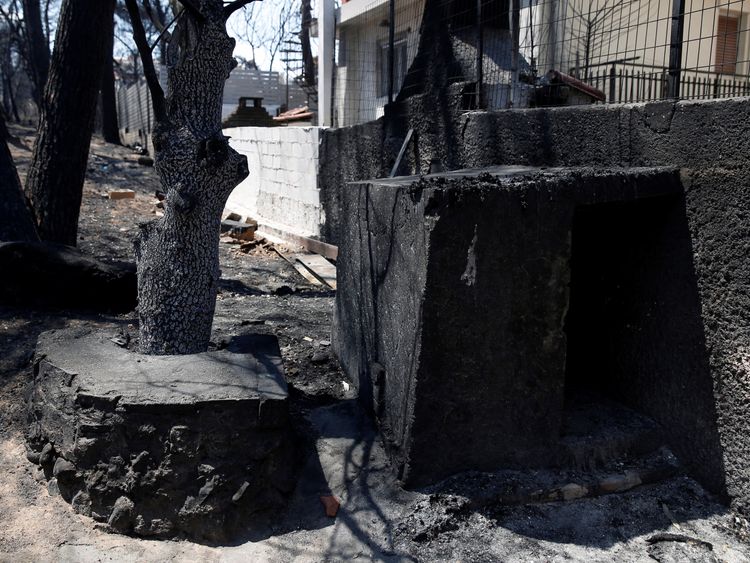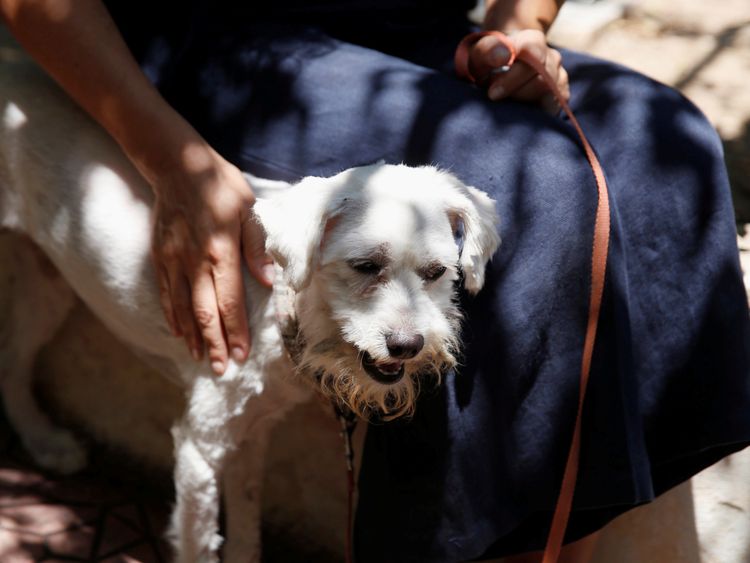 There are "serious indications" the blaze was started deliberately, according to authorities.
Hundreds of pets and strays are believed to have died in the fire.
Animal rescue volunteer Artemis Kyriakopoulou found the dog and lured it out with some dog food.
"I saw there was something like an (outdoors) oven, and I figured if anything were alive, it would be in there," Ms Kyriakopoulou said.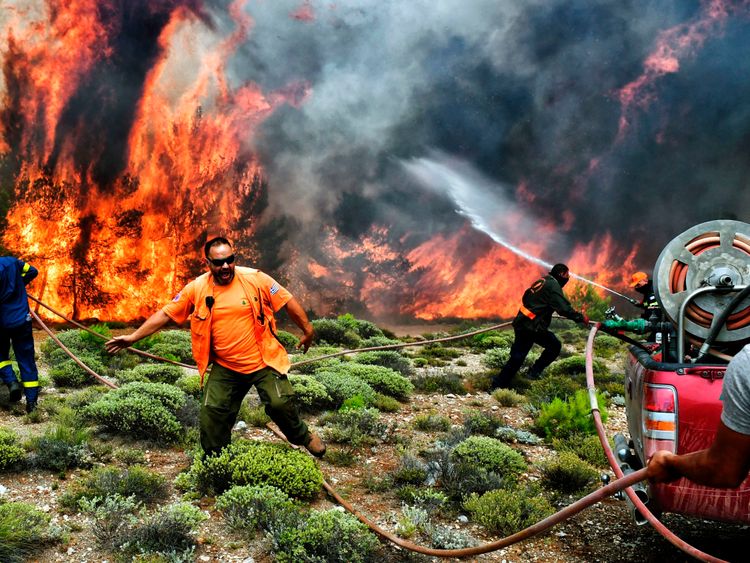 The dog – now cleaned up and groomed – is thought to be a stray, around four years old, and has been named Loukoumakis.
He is being looked after by a local woman, Diana Topali, until a permanent home can be found.
"Even its eyelashes are burned, I wonder how this dog survived… He just looked like a burned, shaggy rug," said Ms Topali.
From – SkyNews