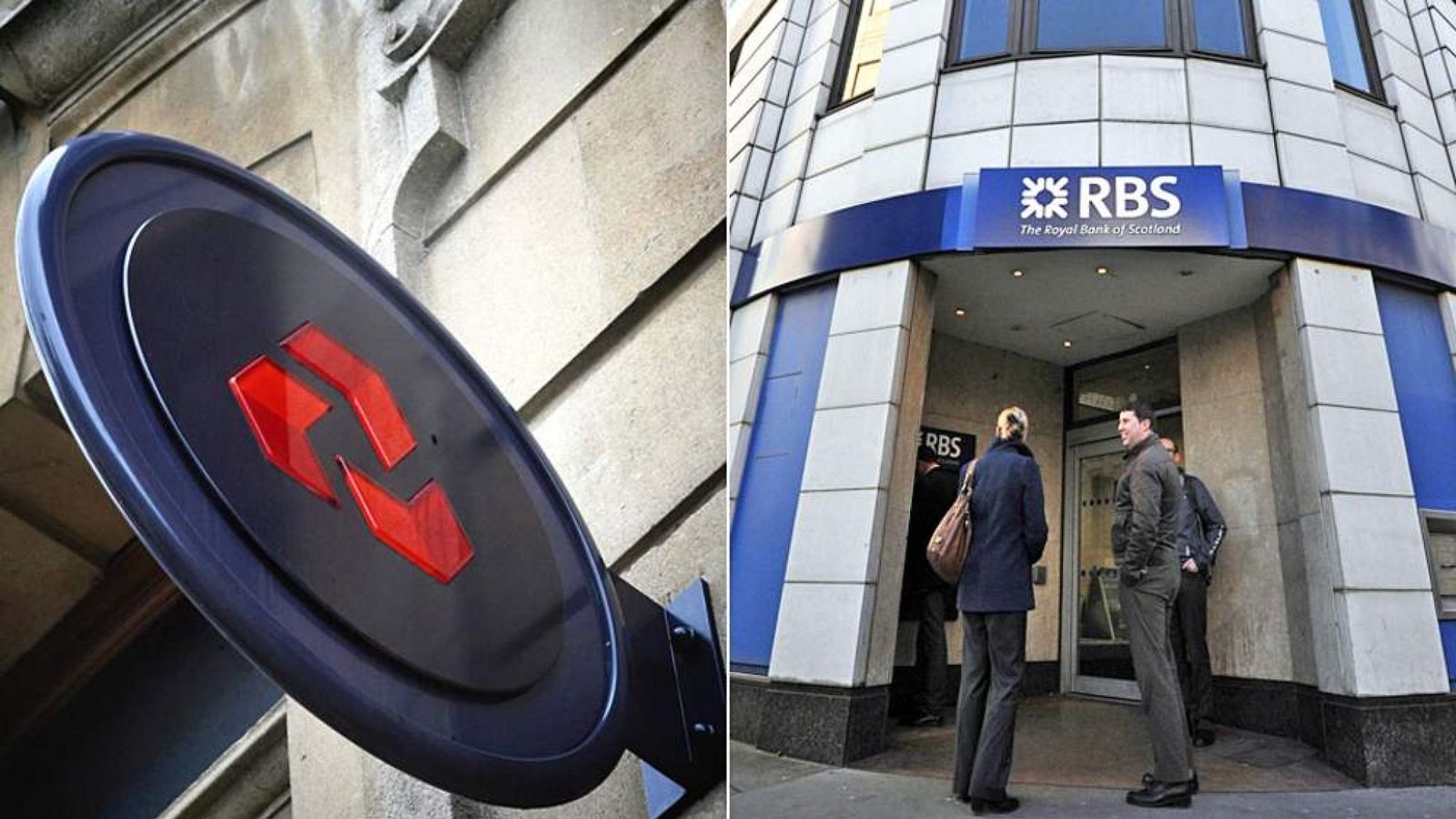 The RBS Group says it has resolved an IT problem that led to RBS, NatWest and Ulster Bank customers losing access to online banking services on Friday, with many locked out of their accounts.
It said in a statement: "We would like to apologise to customers who experienced issues logging into their online and mobile banking accounts this morning, this issue has now being resolved."
The problem was initially thought to be a glitch affecting only NatWest customers, but it later emerged the issue was across the entire RBS banking group, where the three brands have about eight million online and mobile customers combined.
It is understood that RBS have now traced the problem to a routine weekly firewall upgrade which took place overnight, and was first alerted to the interruptions at 5.15am on Friday.
The problems with bank account access appeared to have lasted between four and five hours.
During the outage, RBS Group said customers could still use telephone banking, and access to high street ATMs was unaffected.
The banking group insisted that the outage was not due to a cyber attack, nor was any customer data compromised.
We're aware of some issues on our Online and Mobile Banking services and are working hard to fix them. Telephone Banking and ATMs are available. Sorry and thanks for your patience.

— NatWest (@NatWest_Help) September 21, 2018
In an interview with LBC during the outage, chief executive Ross McEwan insisted that the number of such incidents had "dropped dramatically" from 300 IT-related interruptions in 2014 down to 20 last year.
He added: "We feel the pain of our customers every time this happens.
"It is up 99 point something per cent of the time and it is used more than ever."
The glitch comes a day after some Barclays customers were left struggling to log into their accounts due to a technical problem.
The Co-operative Bank and Cashplus also suffered outages this week.
The pressure on retail banks to bolster their technology infrastructure has been heightened in recent years as they have proceeded with cutting down on high street branches, making customers increasingly reliant on digital services to manage their finances.
The consequences of technical hitches have become more severe as a result.
Earlier this year, a major outage at mid-sized lender TSB, owned by Spain's Sabadell, left thousands of customers unable to access their money or make vital payments for long periods.
The bank's most recent tech meltdown last month ended in the departure of its chief executive Paul Pester, after seven years in the role.
In July, the Bank of England and the Financial Conduct Authority set a deadline of 5 October for British banks to explain how they can avoid damaging IT breakdowns and respond to the growing threat of cyber attacks.
From – SkyNews