The Philippines is braced for a "super typhoon" with powerful winds and gusts set to hit the northeast of the country on Saturday.
Authorities have been evacuating thousands of people from the path of Typhoon Mangkhut, which is on course to hit Cagayan province.
Schools have been closed and bulldozers are ready to cope with landslides, and rescuers and troops have been put on full alert.
An estimated 4.2 million people are vulnerable to the most destructive effects near the typhoon's eye, which is 77 miles (125km) wide.
Nearly 48,000 houses in those high-risk areas are made of light materials and vulnerable to Mangkhut's ferocious winds, which are set to strike at the weekend before moving on to China.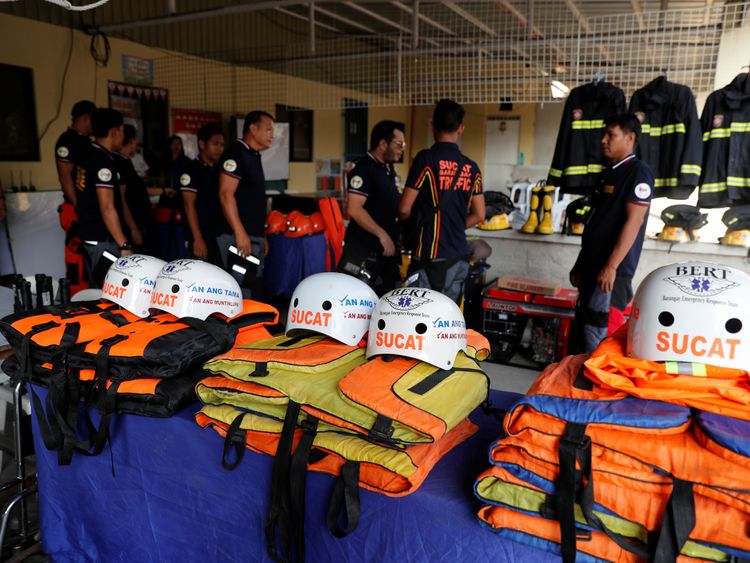 Authorities have said 10 million people in the Philippines are in the storm's path.
The state weather service said Mangkhut will be the strongest typhoon to hit the country this year, with sustained winds of 127mph (205kph).
The storm, which has already swept through the Northern Mariana Islands and Guam, is speeding across the Pacific Ocean with winds that can gust as high as 160mph (255km).
Residents covered glass windows with wooden boards, strengthened houses with ropes and braces, and moved fishing boats to safety across the north on Thursday.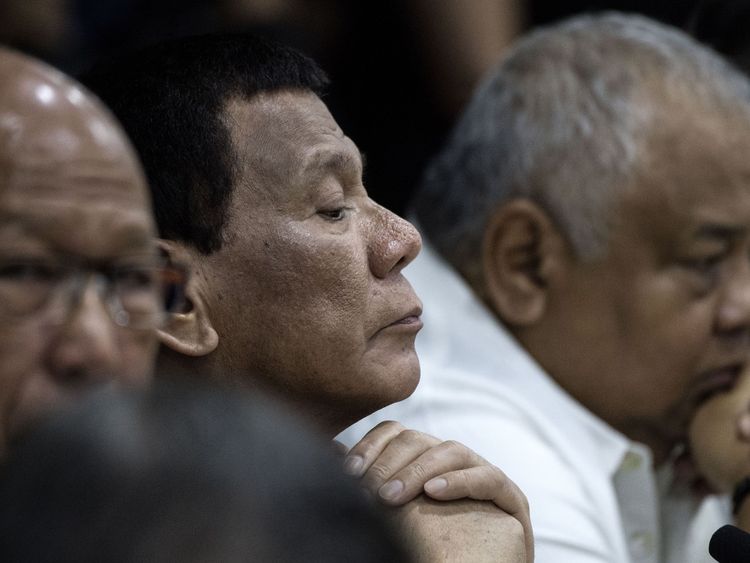 The Joint Typhoon Warning Center in Hawaii has categorised the storm as a super typhoon with winds as powerful as a category five Atlantic hurricane.
It was tracked about 400km (250miles) away from Cagayan province on Friday.
Thousands have begun evacuating seaside areas in the northern tip of the main Philippine island of Luzon, where the storm is expected to make landfall early on Saturday.
Storm warnings have been raised in 25 provinces across the island, restricting sea and air travel.
Delaila Pasion, who had fled her home, said: "We are really frightened. They say it is so strong. We were too scared to remain.
"During the previous monsoon rains, half of our house was destroyed so I wanted to take my grandchildren to safety,"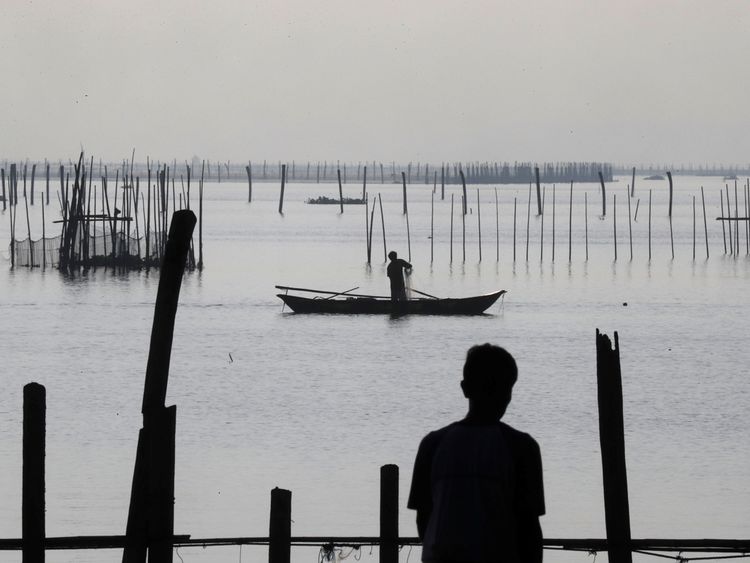 Cagayan governor Manuel Mamba said that residents have been evacuated from risky coastal villages and island municipalities north of the province of 1.2 million people.
He said: "The weather here is still good but we're moving them now because it's very important that when it comes, people will be away from peril."
Mr Mamba added: "A change in the typhoon's track prompted authorities to rapidly reassess where to redeploy emergency teams and supplies."
Mr Mamba said the typhoon is approaching at the start of the rice and corn harvesting season in Cagayan, a major agricultural producer, and farmers were scrambling to save what they could of their crops.
The threat to agriculture comes as the Philippines tries to cope with rice shortages.
With a massive rain cloud band 560 miles wide (900km), combined with seasonal monsoon rains, the typhoon could bring heavy to intense rains that could set off landslides and flash floods.
An average of 20 typhoons and storms lash the Philippines each year, killing hundreds of people and leaving millions in near-perpetual poverty.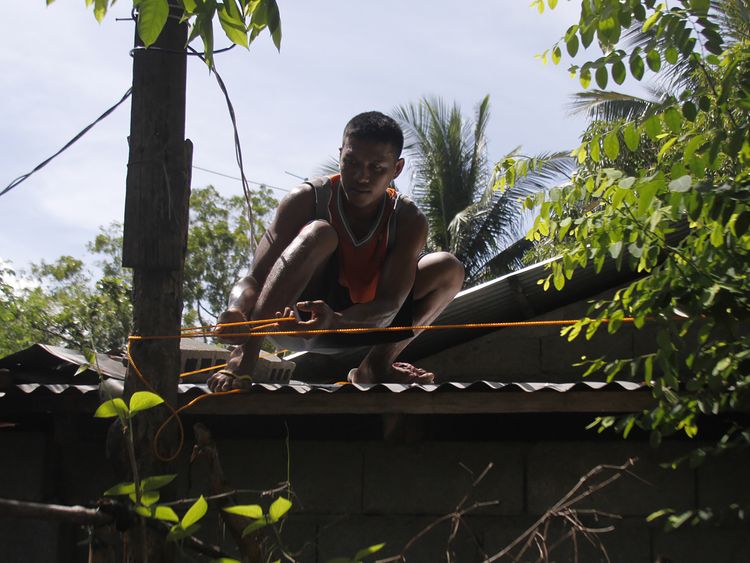 The country's deadliest super typhoon on record is Haiyan, which left more than 7,350 people dead or missing across the central Philippines in November 2013.
Mr Duterte asked cabinet officials from the north to help oversee disaster response work if needed, and told reporters it was too early to consider seeking foreign aid.
He said: "It would depend on the severity of the crisis. If it flattens everything, maybe we need to have some help."
The typhoon is expected to boost the intensity of seasonal monsoon rains that have already caused widespread flooding in central Luzon, north of the capital Manila.
Poor communities reliant on fishing are some of the most vulnerable to fierce typhoon winds and the storm surge that pounds the coast.
Hong Kong is also in Mangkhut's sights and preparations there were already under way on Thursday, although the storm was not expected to hit until Sunday.
The Hong Kong Observatory warned residents to prepare for the storm saying it posed a "considerable threat".
From – SkyNews