Spy satellites have picked up new activity at the North Korean site that made the country's first intercontinental missiles, according to a senior US official.
Photos and infrared imaging indicate vehicles going in and out of the facility in Sanumdong, but it is not clear how advanced any new missile construction might be.
The US official was speaking anonymously to the Reuters news agency after The Washington Post reported that one or two new liquid-fuelled missiles appeared to be under construction.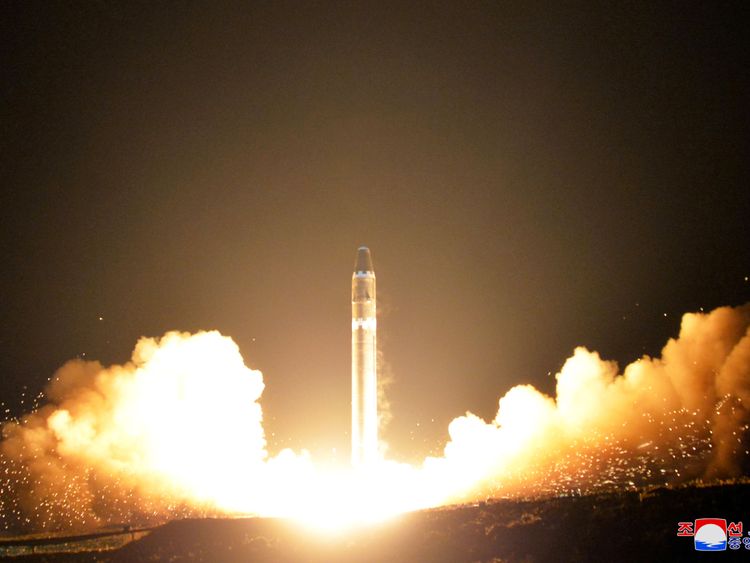 A truck and trailer similar to ones used in the past to move missiles was seen in one satellite photo, said the official.
However, the trailer was covered so it is not possible to say if it was carrying anything.
The Sanumdong site, on the edge of the capital Pyongyang, previously produced two Hwasong-15 missiles, North Korea's longest-range missiles, which experts have the ability to hit the US.
They were first tested in November 2017.
The satellite image purportedly also shows two new buildings, according to a tweet by Joseph Dempsey from the International Institute for Strategic Studies.
The White House said it did not comment on intelligence matters.
US Secretary of State Mike Pompeo told the US Senate foreign relations committee last week that the North was still making fuel for nuclear weapons, but maintained the Trump administration was still making progress.
Reports last week suggested that a separate North Korean site used to develop missile engines was dismantling its facilities.
That assessment by a US think tank was also based on satellite images.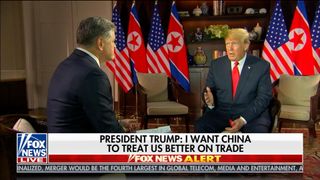 The latest concerns over Kim Jong Un's missile ambitions come after the much-heralded summit between the North Korean leader and Donald Trump last month.
After that meeting, the US president declared North Korea was no longer a nuclear threat and there was cautious optimism that the secretive state could call time on its missile programme.
Kim Jong Un said he would work towards ending his nuclear programme but offered no details about how it would happen.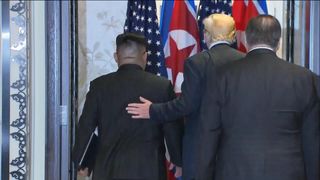 The smiles and handshakes of that Singapore summit were soured by subsequent events.
North Korea said talks with Mr Pompeo during his brief visit to Pyongyang at the start of July to Pyongyang had been "regrettable".
It accused America of having a "gangster-like mindset" and that its demands "might rattle our willingness for denuclearisation that had been firm".
From – SkyNews