A security guard switched off the public address system at a shopping centre in western Siberia where a deadly fire took hold, officials have said.
Russia's Investigative Committee also says fire exits at the mall in Kemerovo were blocked, and that "serious violations" have been discovered. It is looking for the guard.
At least 64 people have died and others are missing.
Children are thought to be among the dead, local media said. Parents of missing youngsters have been posting pictures in an attempt to find them.
Pictures broadcast on Russian television showed people leaping from the windows of the Winter Cherry mall, which was engulfed in black smoke.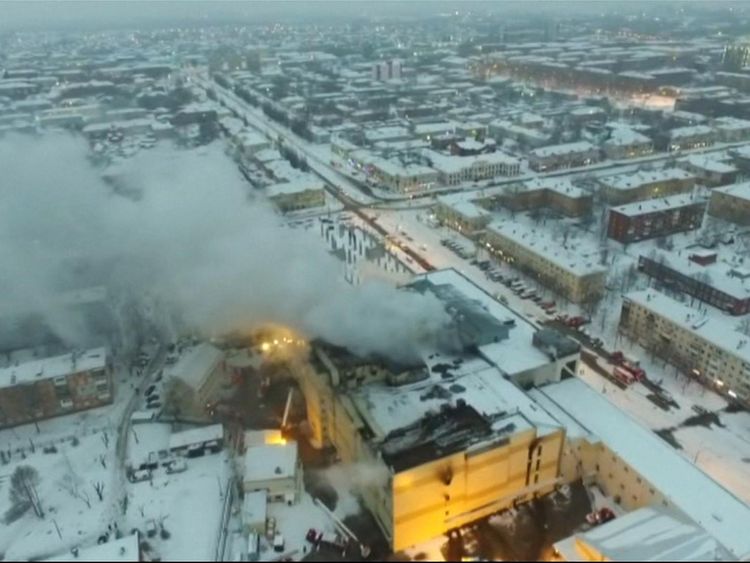 Health minister Veronika Skvortsova said an 11-year-old boy was being treated in hospital after jumping from the fourth floor. His parents and younger brother died in the fire.
A 12-year-old girl, Viktoria 'Vika' Pochankina, became trapped in the mall's cinema while watching a film with classmates, the Siberian Times said.
When her aunt Evgenia called her, Vika said: "Everything is burning, the doors are blocked. I can't go out, I can't breath."
Before the call ended, Vika reportedly added: "Auntie, tell all my family I love them, tell mum that I loved her."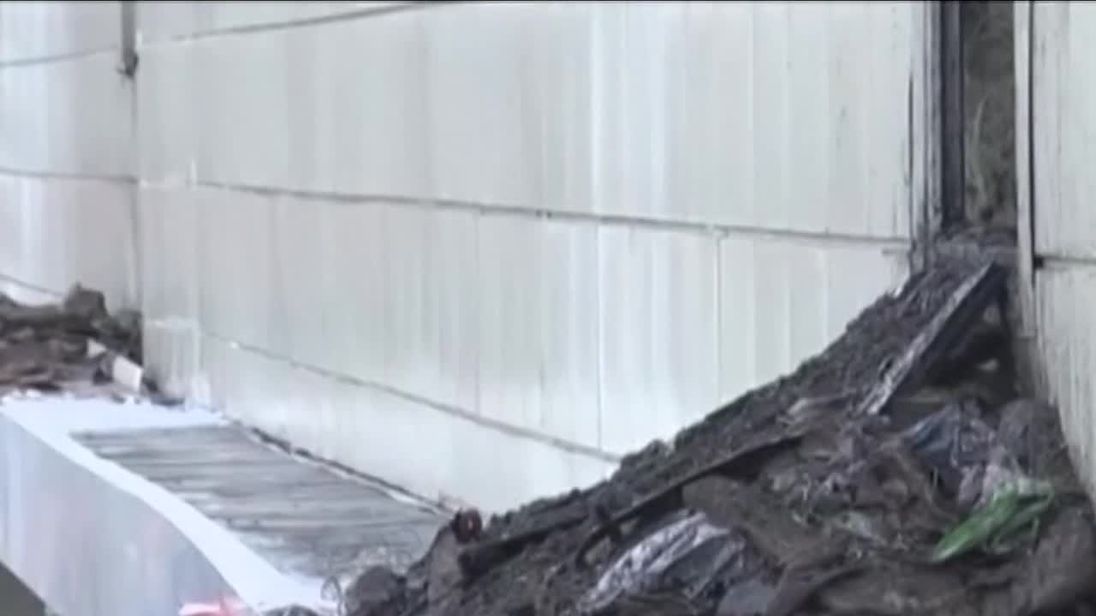 During a televised briefing, emergency situations minister Vladimir Puchkov did not confirm how many children were among the dead. He said six of the bodies were yet to be recovered.
Shopper Ivan told the Siberian Times he had been at an indoor ice rink with his children. "As we rushed out of the building, I saw a teenager falling out of a window," he said. "'There was no fire alarm, no automatic fire extinguishing."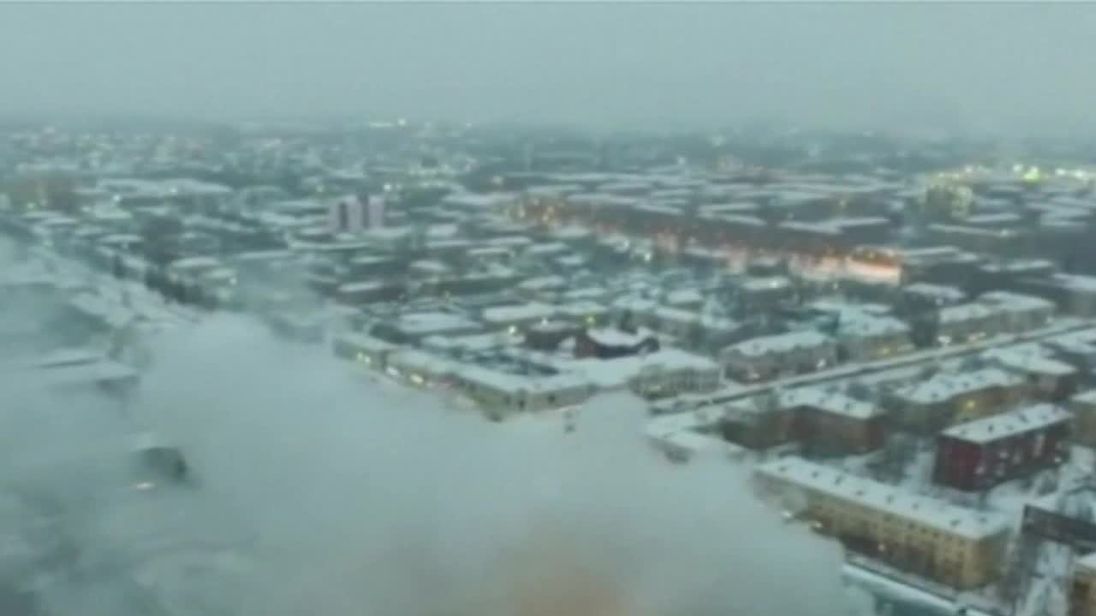 People are said to have taken refuge in the toilets, sealing gaps around the door with wet clothes.
Firefighters said up to 11 people were believed to be missing.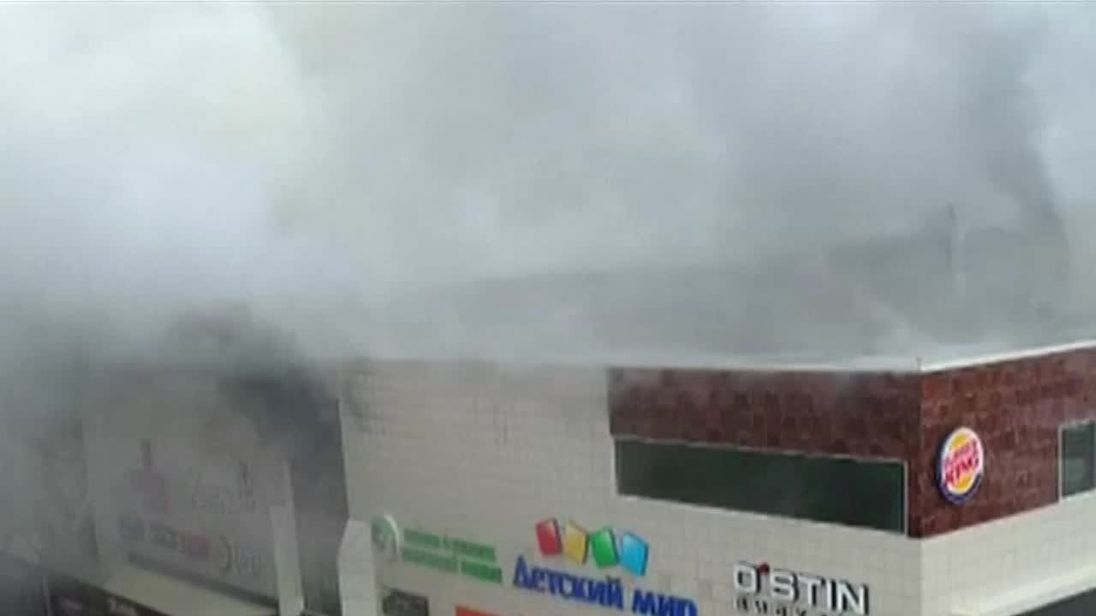 The Investigative Committee, which handles major crimes in Russia, said 10 people were being treated in hospital. It added that 44 had sought medical treatment in all.
Four people, including one of the mall's tenants, have been held for questioning. The committee did not comment on the cause of the flames.
A petting zoo was among the centre's attractions. All of its 200 animals – including foxes, deer, meerkats, squirrels and hamsters – are thought to have perished.
The blaze was extinguished on Monday morning after burning through the night.
It erupted on the top floor of the four-storey shopping centre near a cinema complex and children's play area in Kemerovo, an industrial coal-mining city situated 3,600km (2,200 miles) east of Moscow, on Sunday afternoon.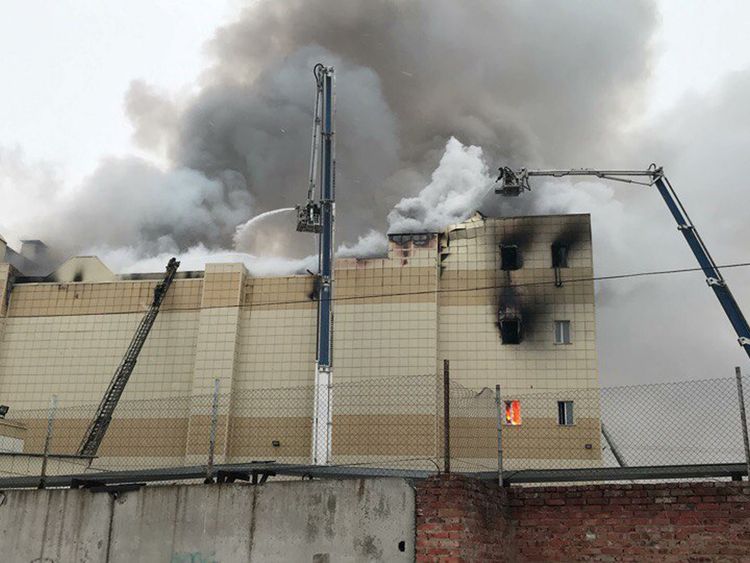 The mall, which was converted from a former confectionery factory in 2013, is said to be in danger of collapse.
More than 1,000 square metres of the centre is thought to have been destroyed. The roofs of two cinema screens also collapsed during the blaze.
From – SkyNews