Sen. Tim Scott (R-S.C.) came out Tuesday in opposition to the push to impeach President Donald Trump.
"President Trump has eight days left in his term and has promised a smooth and peaceful transition of power. The Democrat-led impeachment talks happening in the House right now fly in direct opposition to what President-elect Joe Biden has been calling for all year," Scott said in a statement.
"An impeachment vote will only lead to more hate and a deeply fractured nation. I oppose impeaching President Trump."
Few Republican senators have weighed in for or against the impeachment. Several did say they don't agree with the bid to impeach Trump again.
"In light of President Trump's Thursday statement pledging an orderly transfer power and calling for healing in our nation, a second impeachment will do far more harm than good," Sen. Lindsey Graham (R-S.C.) said Monday.
House Republican Leader Kevin McCarthy (R-Calif.) and a slew of Republicans in the lower congressional chamber have said they oppose impeaching Trump.
"Our country is not just divided. We are deeply hurt. The task ahead for the next Congress and incoming Biden administration couldn't be more momentous. But to deliver a better America for all, partisans of all stripes first must unite as Americans and show our country that a peaceful transition of power has occurred. Impeaching the president with just 12 days left in his term will only divide our country more," McCarthy said last week.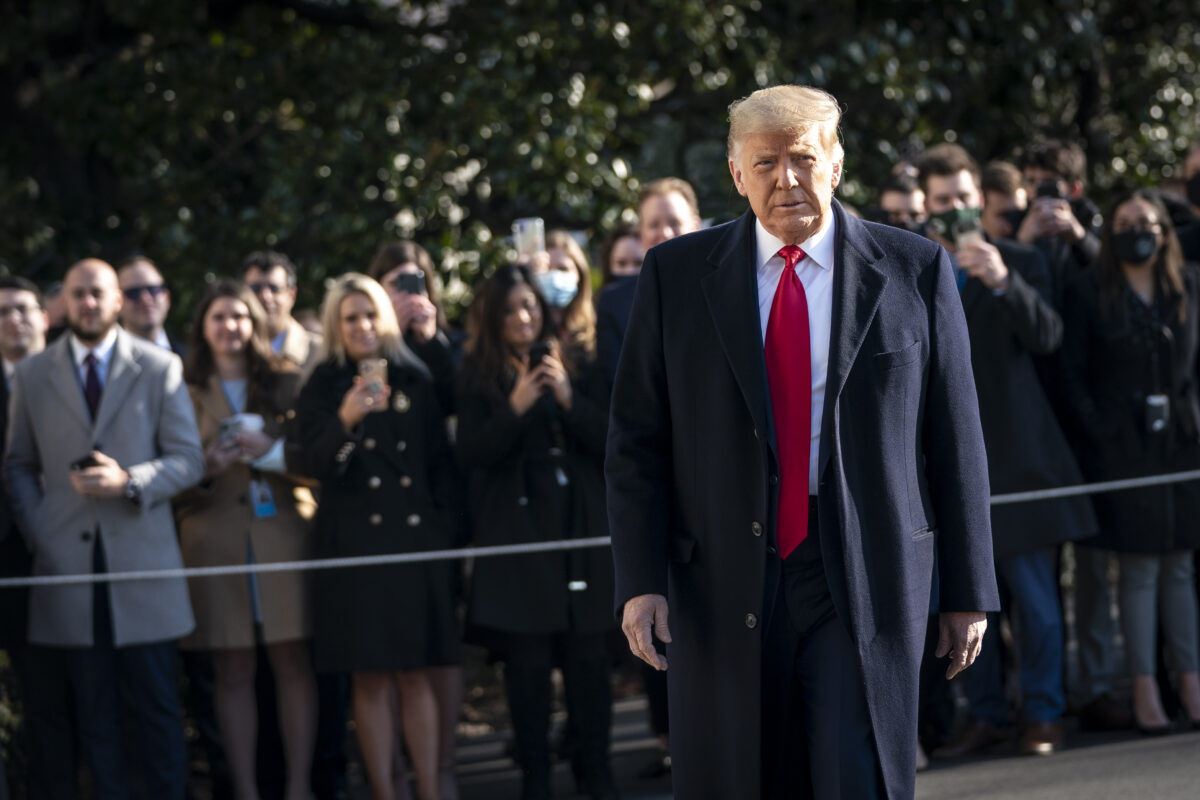 Vice President Mike Pence late Tuesday urged House Speaker Nancy Pelosi (D-Calif.) to stop trying to impeach Trump, as he rejected pressure from Democrats to invoke the 25th Amendment to remove the president.
Because Democrats control the House, and none have appeared so far to oppose impeaching Trump, the article of impeachment they plan to vote on during Wednesday's session is expected to pass.
Democrats impeached Trump last year but failed to get support from Republican senators outside of Sen. Mitt Romney (R-Utah). The Senate acquitted Trump. Three presidents in U.S. history have been impeached, but none have been convicted.
A super-majority vote is required to convict a president on an article of impeachment. The Senate will soon be locked in a 50-50 tie. Democrats will control the body because they'll hold the White House, but they'd need to get votes from 17 Republicans to convict Trump.
Only one Republican, Sen. Pat Toomey (R-Pa.), has signaled support for impeachment. Sen. Ben Sasse (R-Neb.) said he'd consider convicting Trump. Sen. Lisa Murkowski (R-Alaska) said she wanted Trump to resign.
Still, that's only a handful of senators, far short of 17. Senate Majority Leader Mitch McConnell (R-Ky.) has not commented publicly on the fresh impeachment. The Senate is currently not in session.
Source: Theepochtimes