A double suicide bombing has killed at least 25 people in central Kabul, Afghan officials have said.
At least 45 other people were injured after the coordinated attacks in the Shash Darek area, which is home to the NATO headquarters and a number of embassies.
Khorasan Province, the Afghan affiliate of the Islamic State group, has taken responsibility for the blasts, saying it was targeting the headquarters of the "renegade" intelligence services.
The first bomb was detonated by an assailant on a motorcycle and left at least four dead and five injured, according to the interior ministry.
The second explosion was meant to hit those rushing to the scene of the attack, including reporters, officials said.
A police spokesman told AFP the second bomber had disguised himself as a journalist. He detonated his explosives while still among the reporters, the spokesman said, intentionally targeting journalists.
The Afghan Journalists Safety Committee said eight Afghan journalists died, including AFP's chief photographer in Kabul, Shah Marai.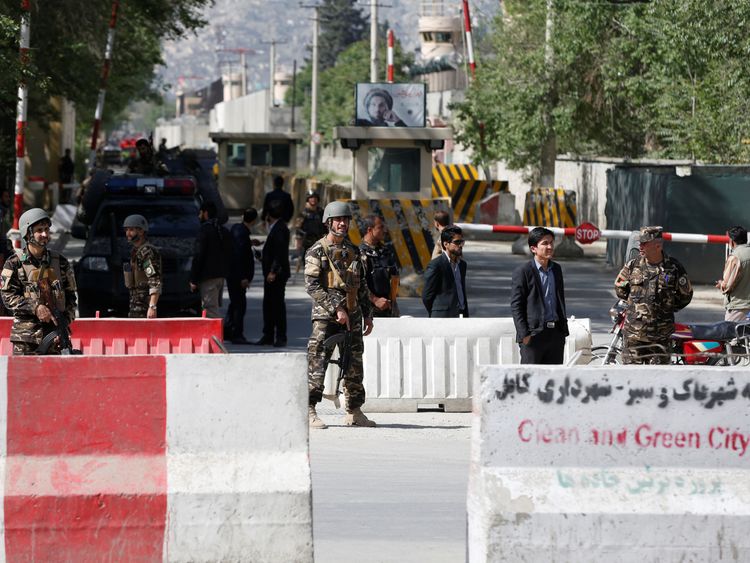 Sediqullah Tawhidi, an official from the committee, said a cameraman from the local Tolo TV station also died.
Kabul chief of police Dawood Amin said the area that was targeted, which includes many foreign offices, was quickly sealed off.
From – SkyNews