The evacuation of the trapped boys in a Thailand cave "must speed up", the country's interior minister has warned.
Anupong Paojinda says a rescue attempt is to be made as soon as possible before more rain falls and exacerbates the flooding in the cave.
"As rain is forecast in the next few days, the evacuation must speed up. Diving gear will be used. If the water rises, the task will be difficult. We must bring the kids out before then," he is quoted as saying in The Bangkok Post.
Mr Paojinda acknowledged the difficulty of getting the boys and their coach to dive out of the cave.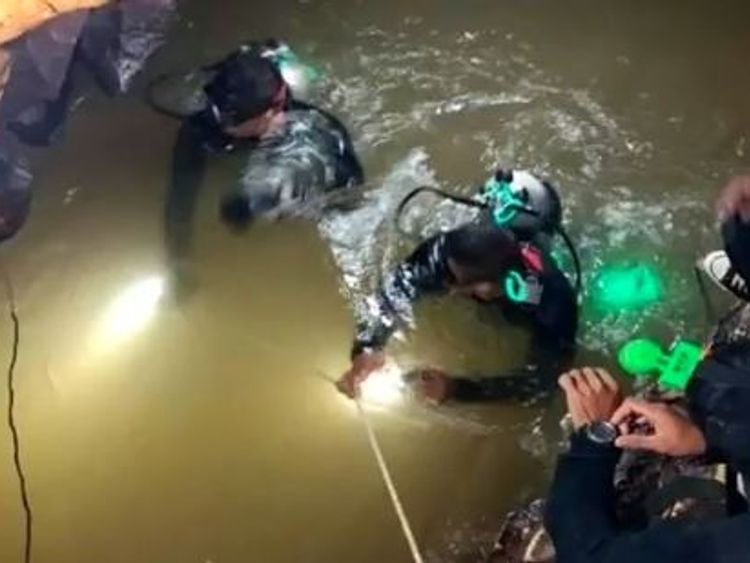 He said: "Diving is not easy. Those who have never done it will find it difficult, because there are narrow passages in the cave. They must be able to use diving gear. If the gear is lost at any moment, it can be dangerous to life."
The paper also reported that Mr Paojinda said the boys did not know how to swim, which further complicates efforts to extract them from the cave.
Rescuers have appealed for a donation of 15 small-sized full face masks for the boys in the cave.
:: Thailand cave rescue: How the boys were found
The comments come as it is announced that police will look into whether the 25-year-old coach of the football team could face legal action for leading them into the cave, according to Khaosoenglish.com.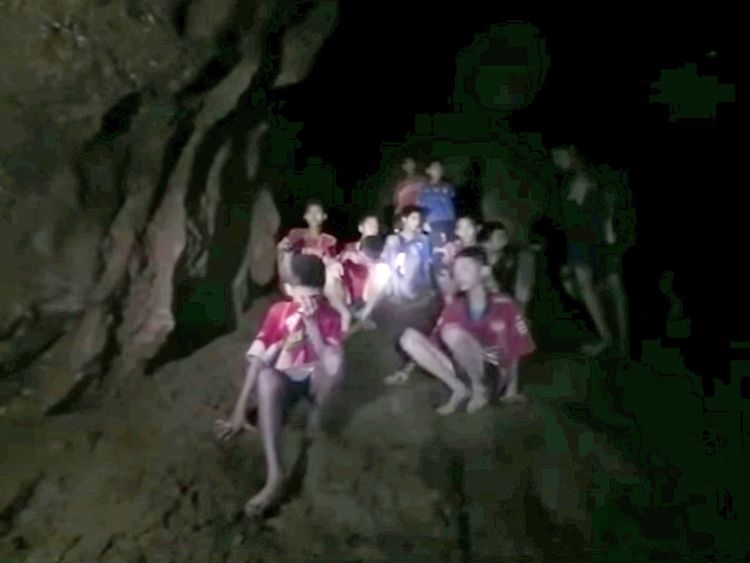 The 12 boys and their coach were trapped in the cave for 10 days before rescuers reached them.
The team are in a good condition but in need of nutrition. Their eyes, not used to light after being in the dark cave for days, would need to be protected as the trapped people emerge.
The divers that reached the trapped group were British and captured the moment on video.
Bill Whitehouse, the vice-chairman of the British Cave Rescue Council, told the Today programme that the British drivers who reached the trapped children and coach had to dive against the current, at times having to drag themselves along the walls.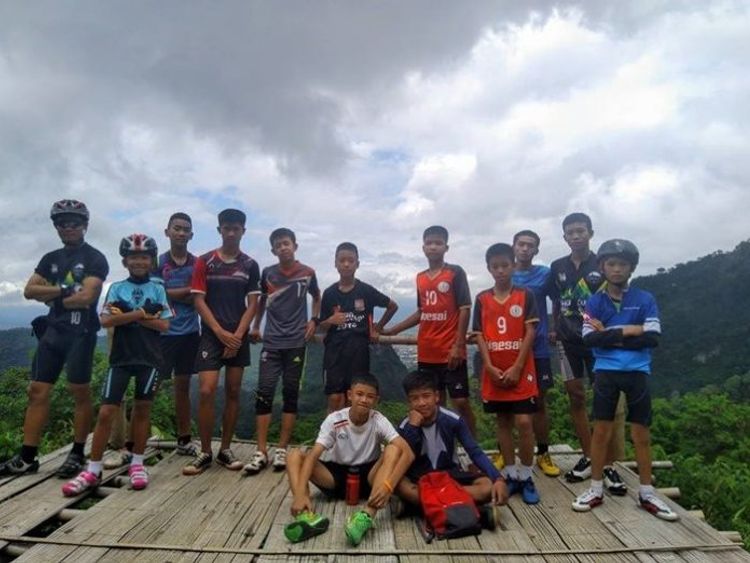 The round trip to reach those trapped was around three hours, he said.
Attempts to get the children and coach to become proficient enough in scuba diving to escape the cave will "certainly not (be) easy".
Another option, Mr Whitehouse said, would be to "package" the children and coach. This would see the 13 people be kitted up with weights and other equipment which would allow the divers to drag them out of the cave.
Mr Whitehouse described the team that reached the boys as "the A team".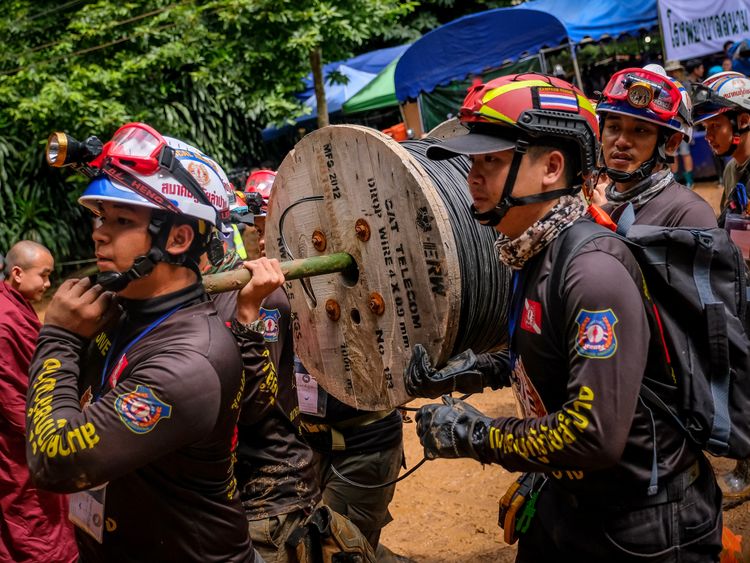 If efforts to get the group out quickly cannot be achieved, there has been discussion of delivering the trapped children and their coach food to last them for four months.
The boys are around 2.5 miles (4km) from the entrance, although the British Cave Rescue Council say they are 1.2 miles (2km) in.
From – SkyNews