John Cunliffe, the creator of beloved children's characters Postman Pat and Rosie and Jim, has died.
The author's agency, David Higham Associates, confirmed the news following a death notice and fitting obituary in his local paper, the Ilkley Gazette.
"Left his Ilkley home in a deluge of rain on Thursday, September 20, never to return," the obituary reads. "Even the skies wept for John the gifted creator of Postman Pat, Rosie and Jim and author of many earlier published collections of poetry and picture story books for children.
"John's last poetry collection, significantly entitled Dare You Go, has now come to fruition for John has dared to go and he has gone."
My youngest son loved Postman Pat. As did I. I knitted him a jumper with Postman Pat on it. He never wanted to take it off. Thank you John Cunliffe. https://t.co/ruFwJX1NOl

— Lin Anderson (@Lin_Anderson) September 27, 2018
Best known for TV classics Postman Pat and Rosie and Jim, Mr Cunliffe was the author of about 190 books for young children, including five volumes of poetry, as well as picture books and collections of stories.
His famous creations were loved by generations of children, who grew up on the tales of Pat and his black and white cat, Jess, in the fictional village of Greendale.
He also appeared in Rosie and Jim as the rag doll pair's narrowboat driver, who they referred to as "Fizzgog".
:: Voice of Postman Pat and other characters dies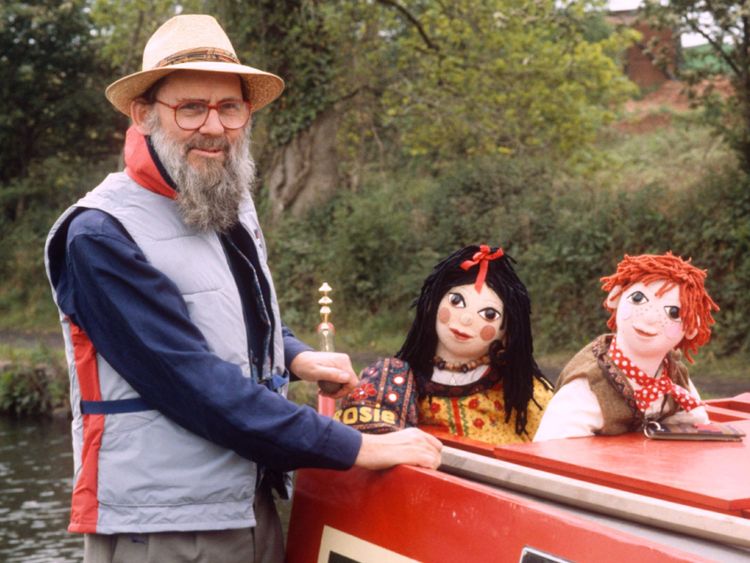 Born in Colne, Lancashire, Mr Cunliffe lived in Kendal, Cumbria, and was inspired by his childhood in the Lake District.
Before becoming a full-time writer, he worked as a librarian and a teacher. His first book, Farmer Barnes Buys A Pig, was published in 1964.
He came up with the idea of friendly village postman, Pat Clifton, in 1980, and the first series was broadcast the following year.
John Cunliffe, you made my childhood complete with your stories. RIP! 😇

— Camillaanais💎 (@camillaanais95) September 27, 2018
It went on to become the phenomenon it is today, with almost 200 episodes made, a spin-off series and a film in 2014. The BBC series aired in more than 55 countries and Royal Mail used Pat for some of its promotional work for many years.
Fans have paid tribute on social media, with many speaking of the childhood memories he had given them with his treasured characters.
Sad news. I remember going to see John Cunliffe at Waterstones in Leeds many years ago with my children. My son admired his shoes and he told him they were deck shoes for when he drove the boat for Rosie and Jim. Such a lovely man.

— Beverly Hetherington (@bevheth) September 27, 2018
More follows…
From – SkyNews