Pope Francis has said he shares the Catholic Church's "pain, shame and outrage" for failing to address "repellent" child abuse by Irish priests.
The pontiff touched down in Dublin this morning for a two-day trip – the first papal visit to Ireland since 1979 – and this afternoon travelled through the city's streets in the Popemobile.
In a speech at Dublin Castle, Pope Francis expressed his regret over historical abuse by Catholic priests in the country – but did not explicitly apologise.
He said: "I cannot fail to acknowledge the grave scandal caused in Ireland by the abuse of young people by members of the church charged with responsibility for their protection and education – they are still in my heart…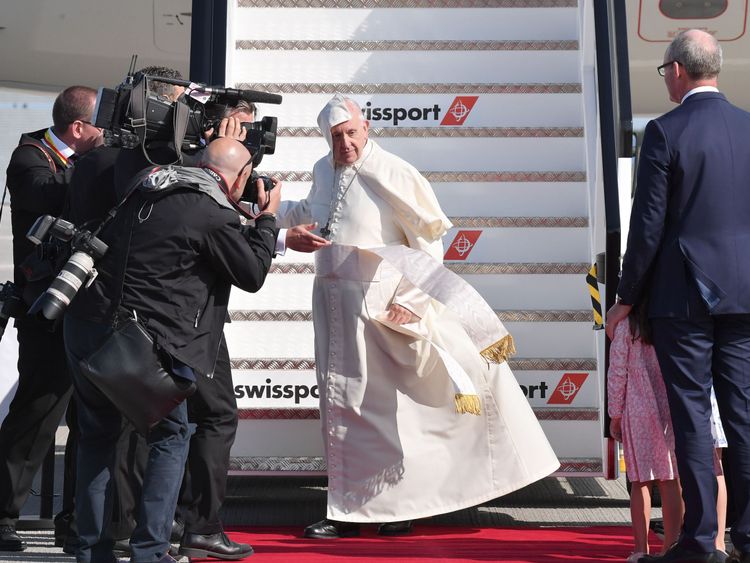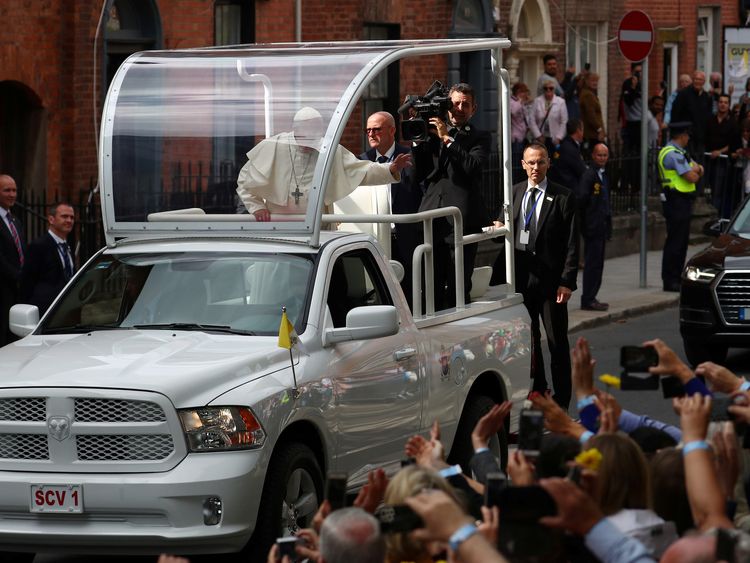 "The failure of ecclesiastical authorities – bishops, religious superiors, priests and others – adequately to address these repellent crimes has rightly given rise to outrage, and remains a source of pain and shame for the Catholic community.
"I myself share those sentiments."
The Church has been vilified in Ireland after 9,000 reported cases of child abuse by priests – and for a past where 30,000 single mothers were locked away in Catholic-run institutions.
In his welcome speech, Irish prime minister Leo Varadkar referred to "dark aspects of the Catholic Church's history".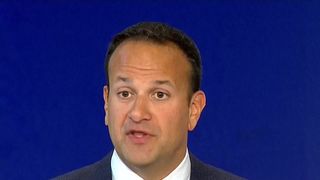 He said: "Magdalene laundries, mother and baby homes, industrial schools, illegal adoptions and clerical child abuse are stains on our state, our society and also the Church…
:: LIVE – Latest on the Pope's visit to Ireland
"These wounds are still open and there is much to be done to bring about justice and truth and healing for victims and survivors.
"Holy Father, we ask that you use your office and influence to ensure this is done here in Ireland and also around the world."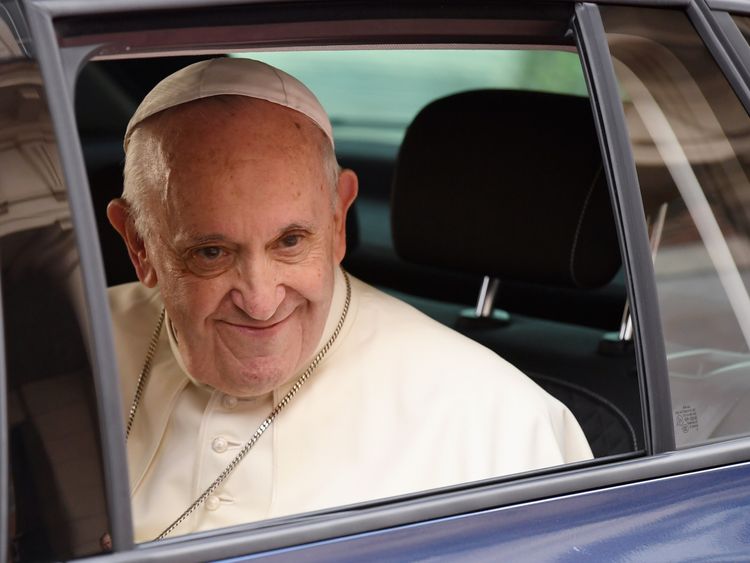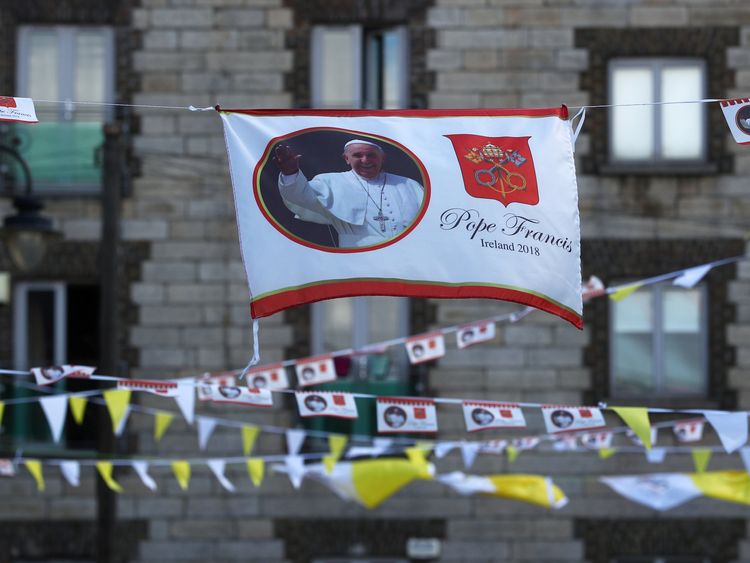 He added: "Above all, Holy Father, I ask to you to listen to the victims and survivors."
Mr Varadkar, Ireland's first openly gay prime minister, also talked about an "increasingly diverse" Ireland, adding it was a "different country than it was 39 years ago".
He said: "We have voted in our parliament and by referendum to modernise our laws – understanding that marriages do not always work, that women should make their own decisions, and that families come in many different, wonderful forms – including those headed by a grandparent, lone parent or same-sex partners or parents who are divorced and remarried."
Irish voters chose to relax the country's strict abortion laws in May – a decision that the Pope appeared to push back against in a section of his speech about a "materialistic throwaway culture".
He questioned whether society is "increasingly indifferent to the poor and to most defenceless members of our human family, including the unborn, deprived of the very right to life?"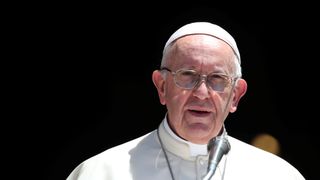 Pope Francis is expected to meet some abuse survivors during his two-day visit.
Around 100,000 people were estimated to line Dublin's streets on Saturday as the pontiff travels through the city in his Popemobile.
He will also visit a homeless centre, before attending this evening's Feast of Families event at Croke Park stadium.
On Sunday, the pontiff will fly to visit Knock Shrine – a Catholic pilgrimage site in County Mayo – before heading back to Dublin for a 3pm Mass at Phoenix Park.
From – SkyNews