A photographer has died a day after being shot while covering protests on the Israel-Gaza border.
Video images show Yaser Murtaja, a cameraman for Palestinian Ain Media, was wearing a "press" flak jacket as he was led away on a stretcher.
Health officials said a bullet had penetrated the side of his chest and he died of his injuries in hospital on Saturday.
The 30-year-old was one of nine people killed and more than 1,000 injured by Israeli troops in another day of bloody clashes on the Gaza border.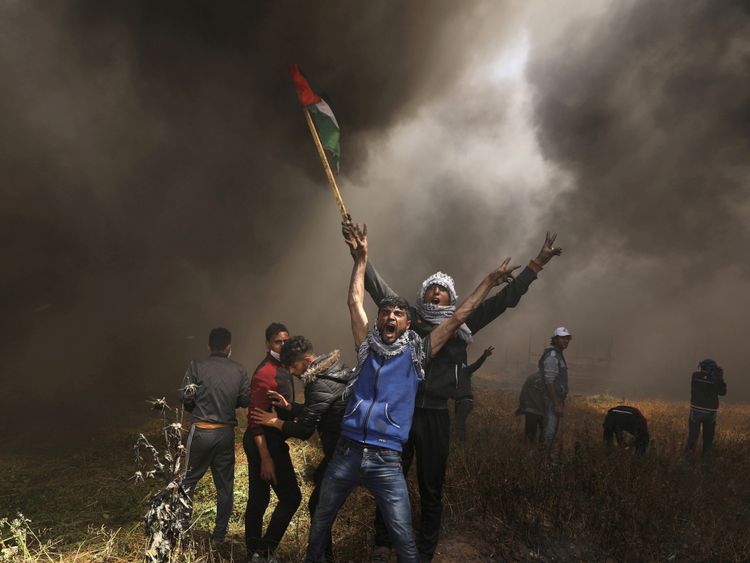 Thousands of Palestinians continued protests on Friday as they demanded refugees and their descendants be allowed to return to ancestral homes in Israel.
Dubbed "The Great March of Return", the week-long protests have now seen 27 Palestinians killed by Israeli gunfire.
The Israeli military estimated 20,000 demonstrators gathered at five locations along the frontier on Friday.
This was larger than in recent days but lower than the first day of protests last week, when 17 were killed in the bloodiest day in Israel-Palestine clashes since the 2014 Gaza war.
Others killed on Friday included two teenage boys aged 16 and 17, while Gaza's health ministry reported more than 400 had been taken to hospitals and medical centres for treatment.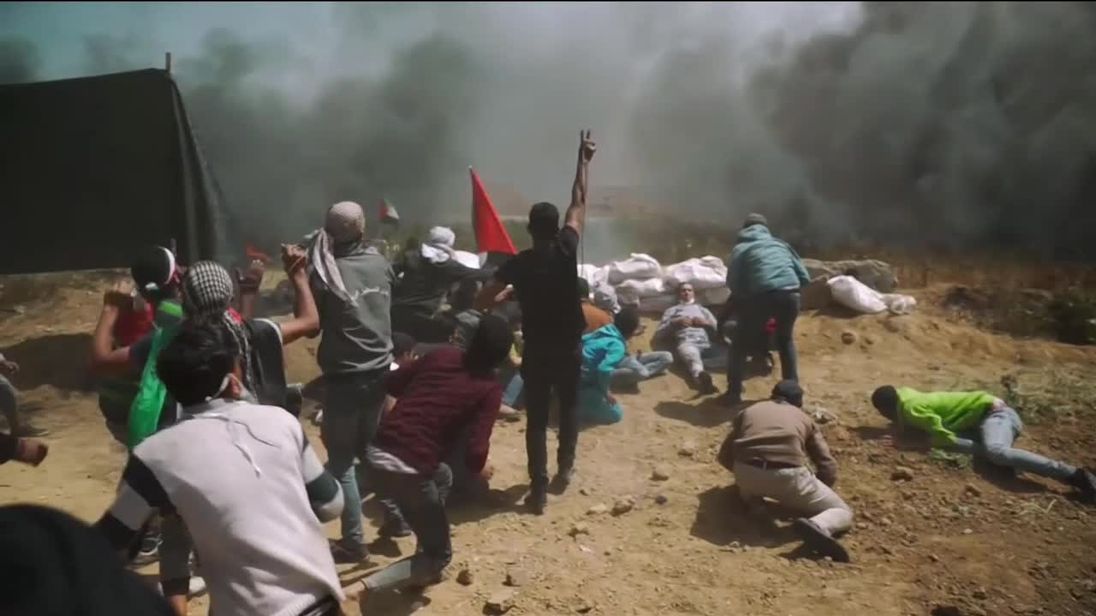 Mr Murtaja was shot in the southern town of Khuzaa, which was engulfed in smoke as demonstrators burned tyres.
He was buried the same day he died and his funeral was attended by hundreds of people, including Hamas chief Ismail Haniyeh, even though the journalist was not affiliated with the militant group or any other.
The father-of-one was around 100 metres from the border when he was hit with his brother, also a journalist, standing next to him.
Motazem Murtaja said: "The target was very clearly journalists."
The Israeli military, which has said it fired only at "instigators" of attacks on soldiers, says it is investigating.
In the same town, Sky News witnessed an unarmed man get shot in the foot around 100 to 150 metres from the frontier.
One protester, called Mahmoud, said: "We're fed up being refugees. Through decades and almost a century now we've been kicked from one country to another.
"We're denied our rights, we can't live a normal life."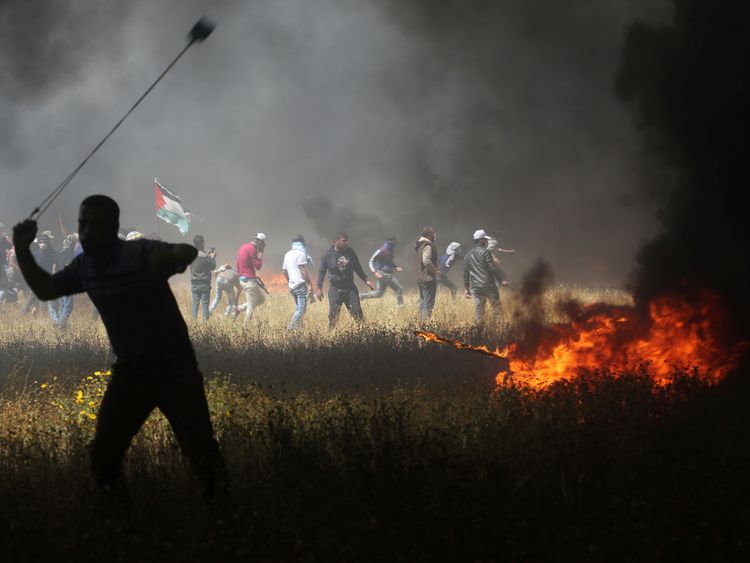 Around 1.8 million people live in the 141 square miles of the Gaza Strip, an area about a quarter of the size of London.
It is ruled by Hamas, the military wing of which is proscribed as a terror group by the UK.
Israel believes the protests have been instigated by Hamas as a disguise for terror attacks.
Thousands of rocket strikes from Gaza have hit Israel over the past few years.
Israel's military released a video purporting to show a Palestinian man damaging the border fence.
IDF spokesperson Lt Col Jonathan Conricus said: "The rules of engagement for our troops on the ground are very strict and only after other means have been used, the less lethal means have been exhausted, then the soldiers are given guidance and orders to strike those that pose a direct threat.
"There are no random hits and there is no arbitrary targeting of civilians, that is total nonsense."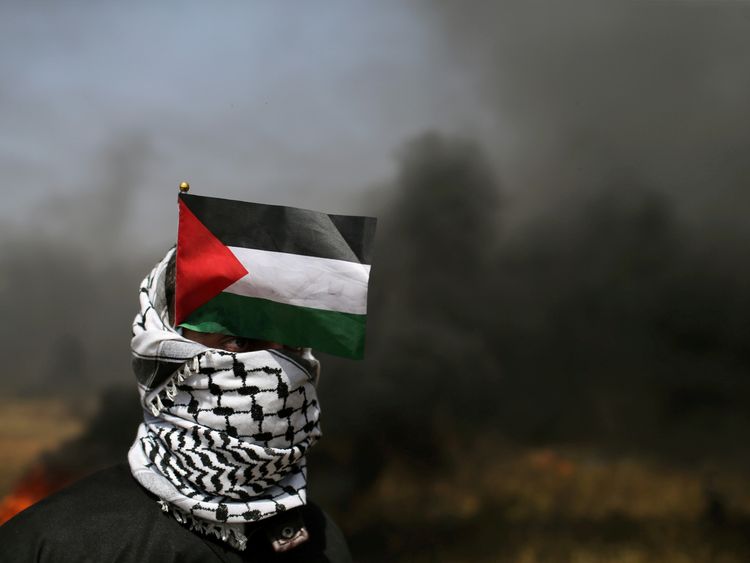 United Nations human rights spokeswoman Elizabeth Throssell urged Israel to exercise restraint amid the continuing protests.
But the US, Israel's closest ally, has blocked a UN Security Council statement supporting the rights of Palestinians to protest peacefully.
It was the only one of the 15 council nations to disagree with the statement.
From – SkyNews