A French policeman who took the place of a hostage during a terror attack at a supermarket has died of his injuries.
Arnaud Beltrame had voluntarily swapped himself with a female hostage and surreptitiously left his mobile phone on so his colleagues could hear what was going on inside.
The 45-year-old was left fighting for his life after being shot by Moroccan-born Redouane Lakdim.
Counter-terrorism officers then stormed the supermarket in Trebes, southwest France, and shot the terrorist dead.
Mr Beltrame's death takes the number of people killed to four – in addition to the gunman – and 15 others were injured.
Paying tribute to the police officer, interior minister Gerard Collomb tweeted: "Dead for his country. France will never forget his heroism, bravery and sacrifice."
Le lieutenant-colonel Arnaud Beltrame nous a quittés.
Mort pour la patrie.
Jamais la France n'oubliera son héroïsme, sa bravoure, son sacrifice.
Le coeur lourd, j'adresse le soutien du pays tout entier à sa famille, ses proches et ses compagnons de la @Gendarmerie de l'Aude. pic.twitter.com/I1h8eO7f9a

— Gérard Collomb (@gerardcollomb) March 24, 2018
Lakdim, 25, had hijacked a car in the nearby city of Carcassonne – gravely wounding the driver and killing the passenger – before driving toward Trebes.
He shot at police officers before hiding in the supermarket, taking several people hostage.
During the resulting stand-off with police, Lakdim demanded the release of Salah Abdeslam – the only surviving member of the Islamic State cell that attacked Paris in 2015.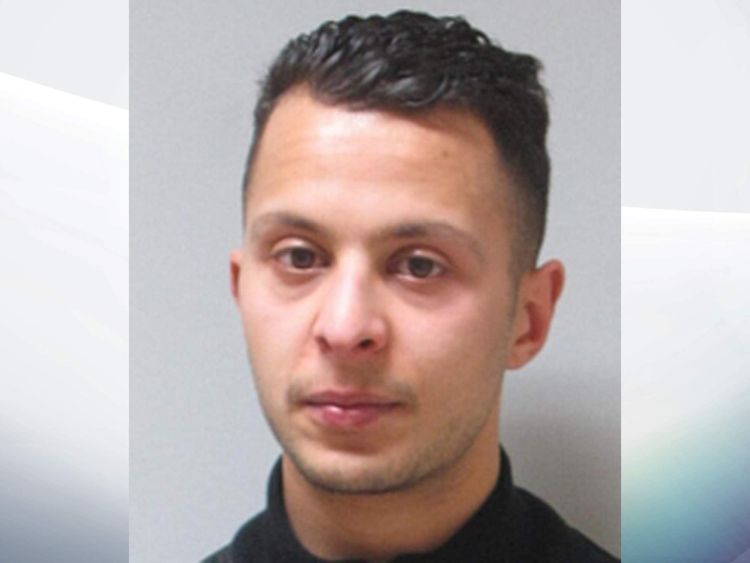 Lakdim killed two people before giving most of the hostages up, keeping one woman as a human shield, who Mr Beltrame traded places with.
President Emmanuel Macron had said of Mr Beltrame's actions: "He saved lives and honoured his colleagues and his country."
Mr Beltrame, who was married, had taken part in an exercise on dealing with a mass shooting in a supermarket as recently as December.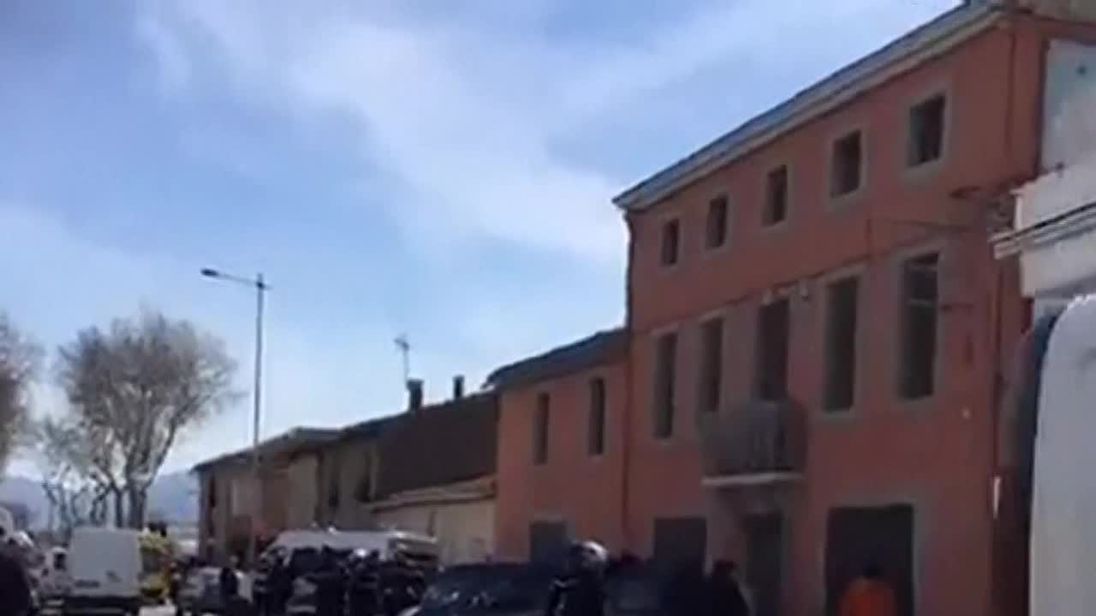 Lakdim, who was born in Morocco, was known to police, but only for "delinquent" crimes, like drug dealing.
He was on a watch list from 2014, according to France's prosecutor Francois Molins, but was not believed to be preparing any terrorist acts.
One neighbour told Le Parisien newspaper that the terrorist had dropped one of his little sisters off at school on Friday morning.
Another called him "calm" and "nice" and said he "always had a kind word to say".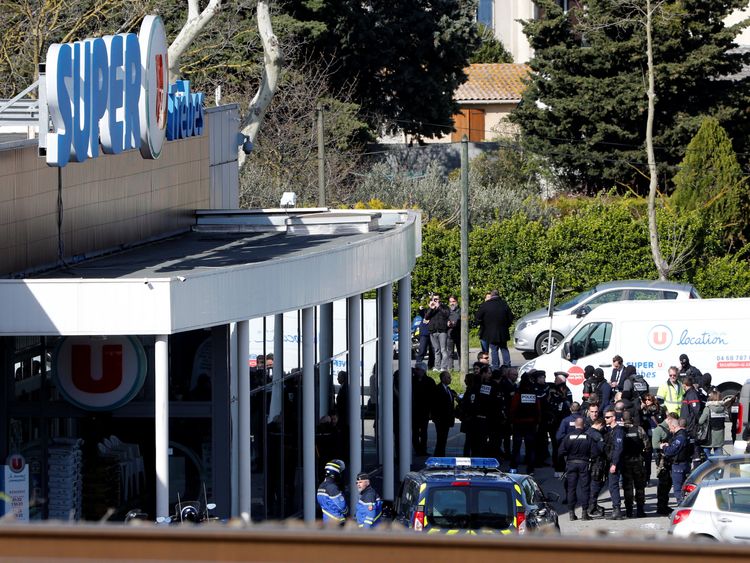 Mr Collomb said: "We had monitored him and did not think he had been radicalised. He was already under surveillance when he suddenly decided to act."
The investigation will question how Lakdim was able to get a gun, and how and when he became radicalised.
A French prosecutor told Reuters that a woman connected to the attacker was arrested on Friday.
Police detained a second person overnight – with reports suggesting he is a teenage friend of Lakdim's.
From – SkyNews