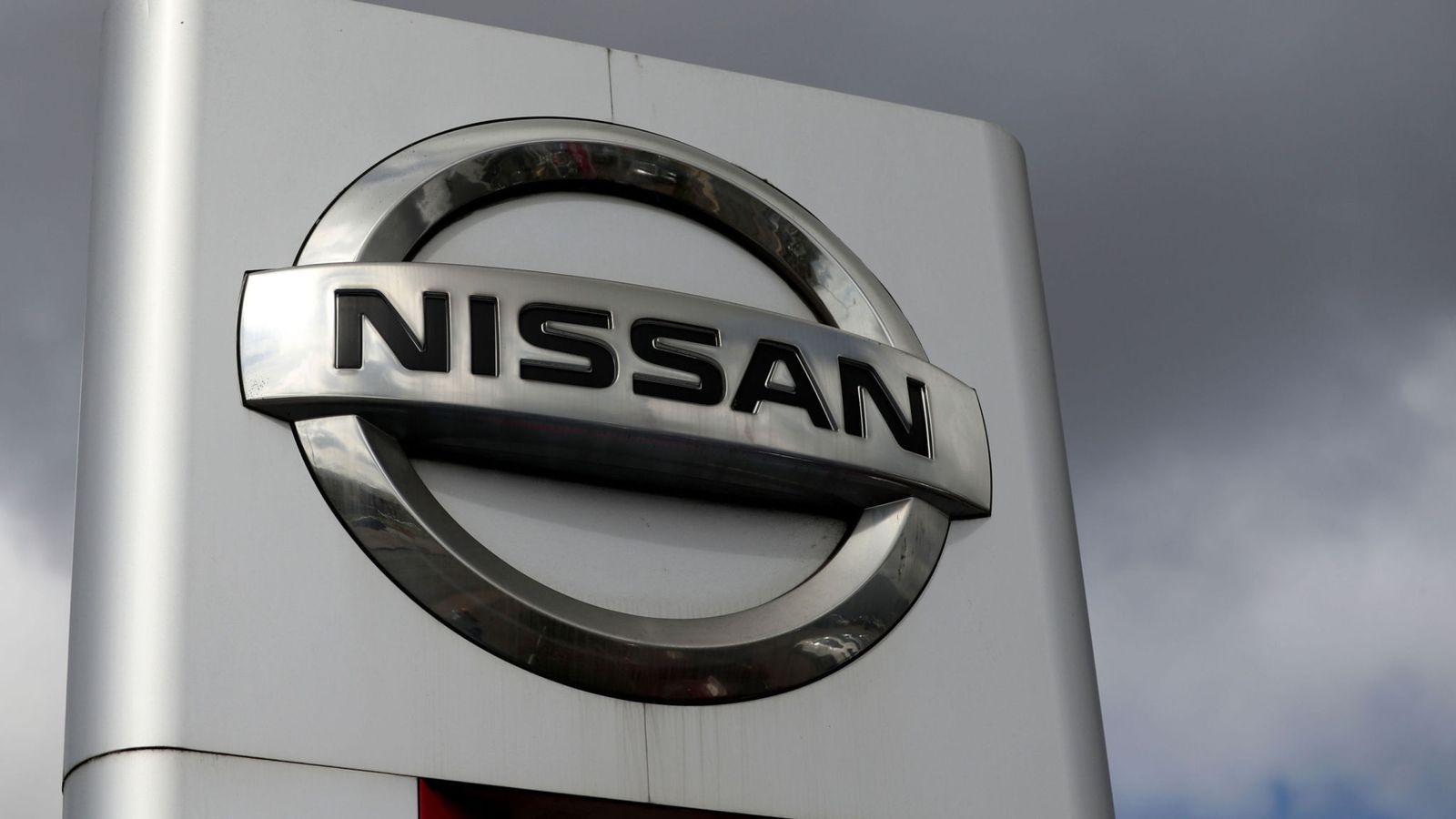 Nissan has warned there will be "serious implications" for Britain's manufacturing industry if the UK fails to secure a trade deal with the European Union.
The warning from the carmaker, which operates the country's largest car factory, in Sunderland, is the latest alarm signal from the auto sector in the run-up to Brexit.
Businesses are increasingly anxious for clarity as they try to plan for how Britain's departure from the EU will affect supply chains and tariffs in the months ahead.
Nissan said in a statement: "Today we are among those companies with major investments in the UK who are still waiting for clarity on what the future trading relationship between the UK and EU will look like.
"As a sudden change from those rules to the WTO (World Trade Organisation) will have serious implications for British industry, we urge UK and EU negotiators to work collaboratively towards and orderly balanced Brexit that will continue to encourage mutually beneficial trade."
Leaving with no deal would see the UK move from seamless trade with the EU to arrangements set by the WTO for states outside the bloc with no preferential deals.
Carmakers have also expressed worries that port and road delays could slow the import of car parts, hitting output and adding to costs, if there is no agreement.
Nissan, which built nearly a third of Britain's 1.67 million cars last year, joins the UK's biggest carmaker, Jaguar Land Rover, in warning on Brexit risks.
Meanwhile, BMW has said it will bring forward the annual shutdown period of its Mini plant in Oxford to April to minimise the risk of any supply disruption in the event of a "no-deal" scenario.
Japanese carmaker Nissan announced in 2016 that it would build its next generation Qashqai SUV in Sunderland in a major boost to the prime minister just weeks after Britain voted to leave the EU.
From – SkyNews