The economics on display at the weekly Colonia Doctores antiques market in Mexico City are of the most basic kind.
Cash changes hands, a bit of bargaining takes place, all based on the laws of supply and demand – you can even buy a stack of old peso notes.
But on most people's minds are the bigger economic questions facing the country this weekend.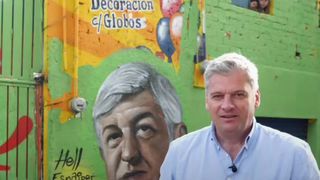 Donald Trump's trade war is likely to hit Mexicans harder than anyone and the country's next president will have to confront that.
The favourite, Andres Manuel Lopez Obrador, has promised to rejuvenate Mexico's economy and polls show voters are likely to trust his word.
But, among the sellers and buyers at the antiques market, the hope is mixed with some trepidation.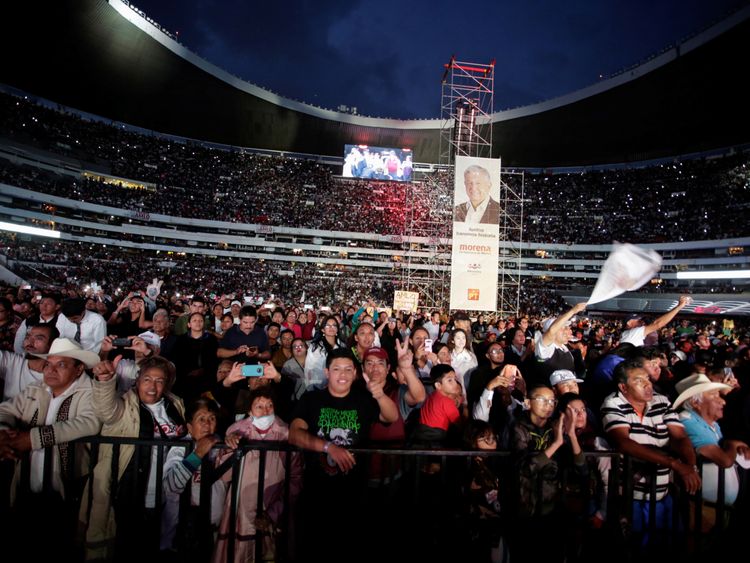 Martin Ochoa Alvarado sells vintage photographs and birds modelled from paper.
Of Lopez Obrador, he says: "Let's keep in mind that he's a politician. And politicians are synonymous with many promises and not keeping them. But, as I see this, he is the best option we have."
Architect Juan Carlos Larragian was less sanguine.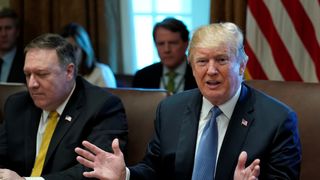 "I think to alleviate the corruption in Mexico will take decades, generations and I don't believe he will solve all the problems," he said.
"In fact, there's a big chance that we might become the next Venezuela."
One tradition of past Mexican elections has reared its head – voter fraud is expected to play a small but significant part in the results.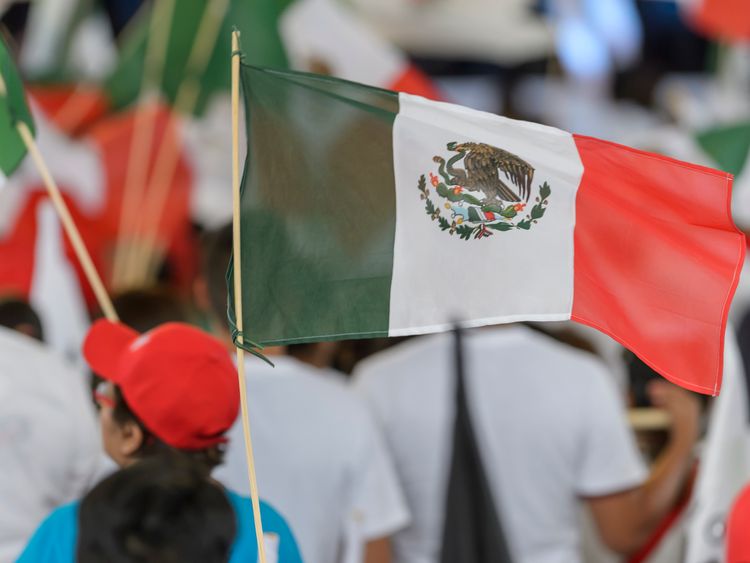 Car boots filled with millions of pesos to buy votes, people photocopying ballot papers, and electoral forms being tampered with have all been reported in recent days.
A Mexican could earn an average month's salary from selling their vote.
Political analyst John Ackerman told Sky News Mexico is used to "up to 6%" of fraud in presidential elections.
"There are these strategies of psychological terrorism," he said.
"There's an attempt on one hand to intimidate voters not to go out and vote and on the other hand lots of money used to purchase votes. The hope is that we will have enough voter participation in the polls that these kind of activities won't actually make a difference."
Police are braced for protests whatever the result as Mexicans, with one eye on Monday's World Cup clash with Brazil, also digest the biggest election in their history.
And Lopez Obrador, who once posed for holiday snap with Labour leader Jeremy Corbyn, stands on the threshold of having to deliver on his populist promises.
From – SkyNews